After months of work scouring the internet, mapping addresses, saving photos, and doing endless Google searches, this list is done....for now. It's by no means a total list, but I can honestly say I believe it to be one of the most complete lists of filming locations ever assembled for Supernatural.
For now, this is all that I have, but I intend to add to this list as new information is found. I'll post updates as the need arises.
NEW BANNER TO BE PLACED HERE
None of the maps or images in this post are mine. They've been saved from various online sources. See the Master Post for Credits. The screencaps were all made by me.
Almost every cap and street view (along with some maps) can be clicked on to see them in a larger size.
This list last updated on
~~~~~~~~~~~~~~~~~~~~~~~~~~~~~~~~~~~~
Richmond & Steveston
~~~~~~~~~~~~~~~~~~~~~~~~~~~~~~~~~~~~
Lulu Island Trestle
Near 21312 River Rd, Richmond, BC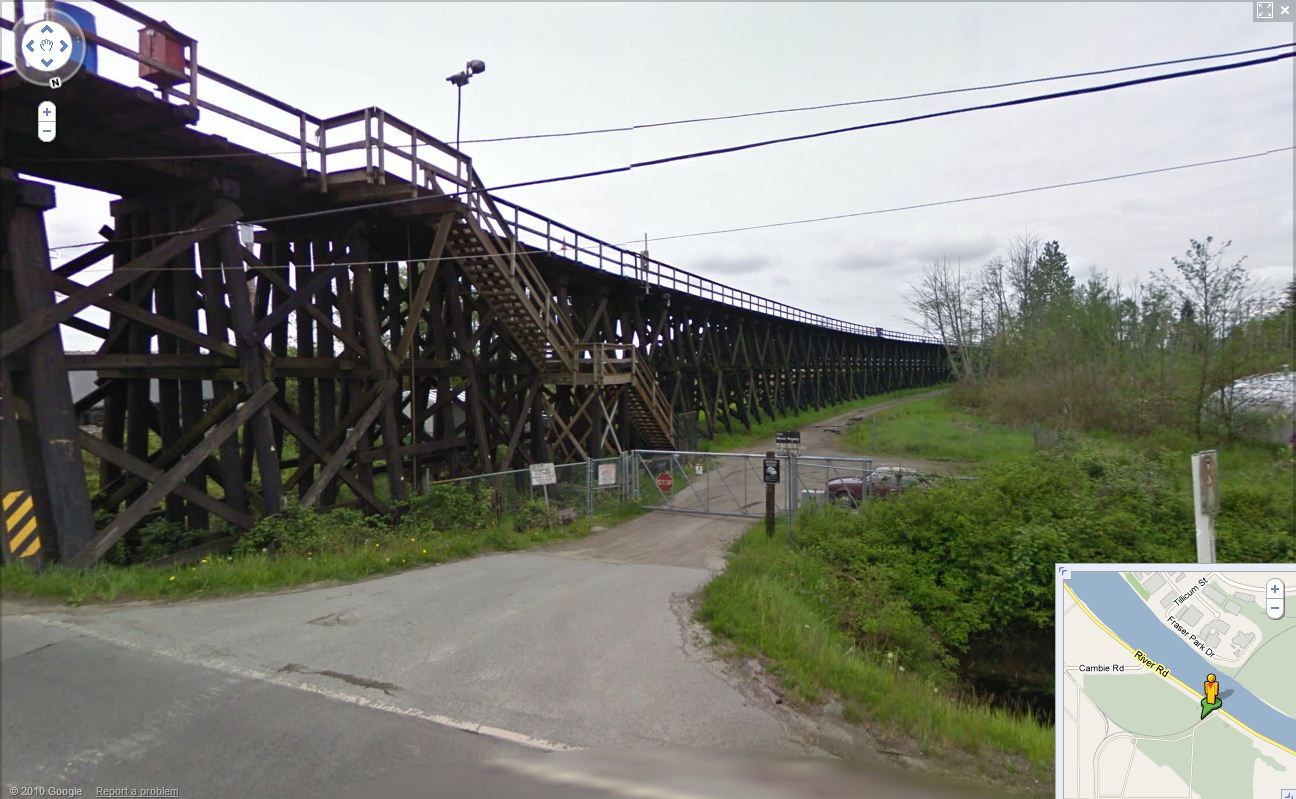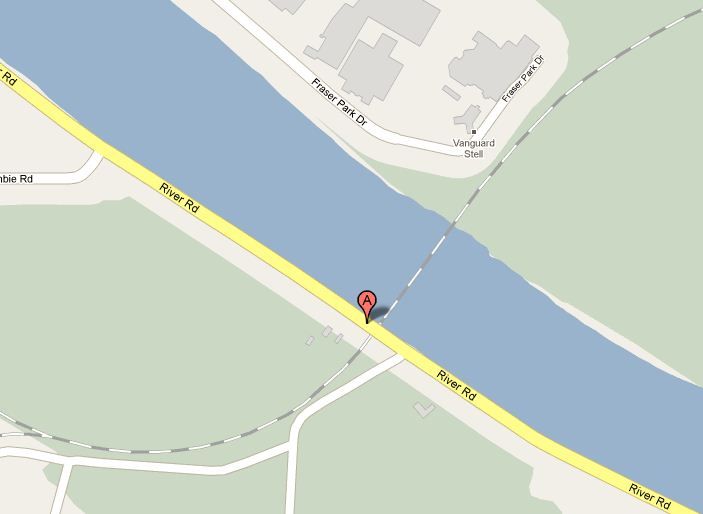 River Road pull-off in Richmond
20244 River Rd, Richmond, BC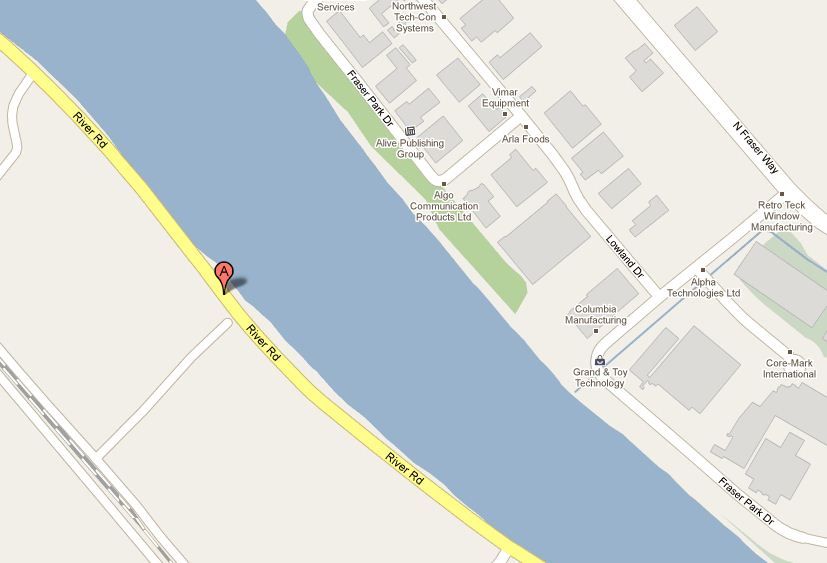 Britannia Heritage Shipyards
5180 Westwater Drive
(at the foot of Railway Ave.)
Richmond, B.C., V7E 6P3
http://www.britannia-hss.ca/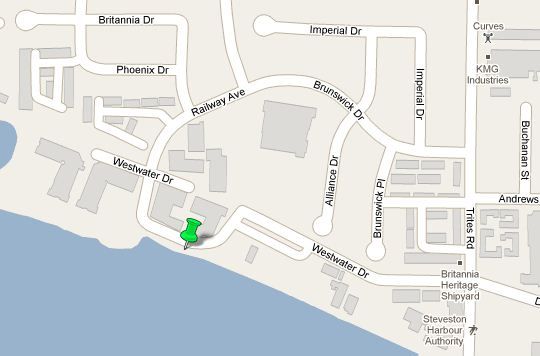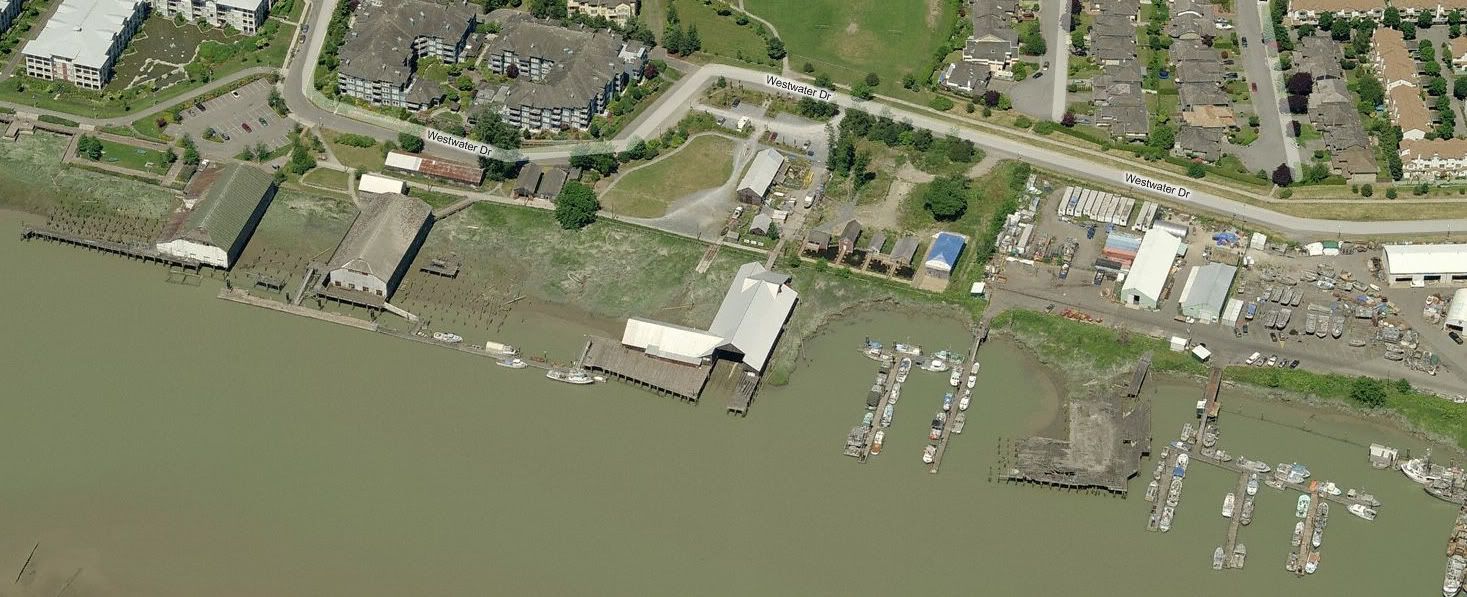 London Heritage Farm
6511 Dyke Road, Richmond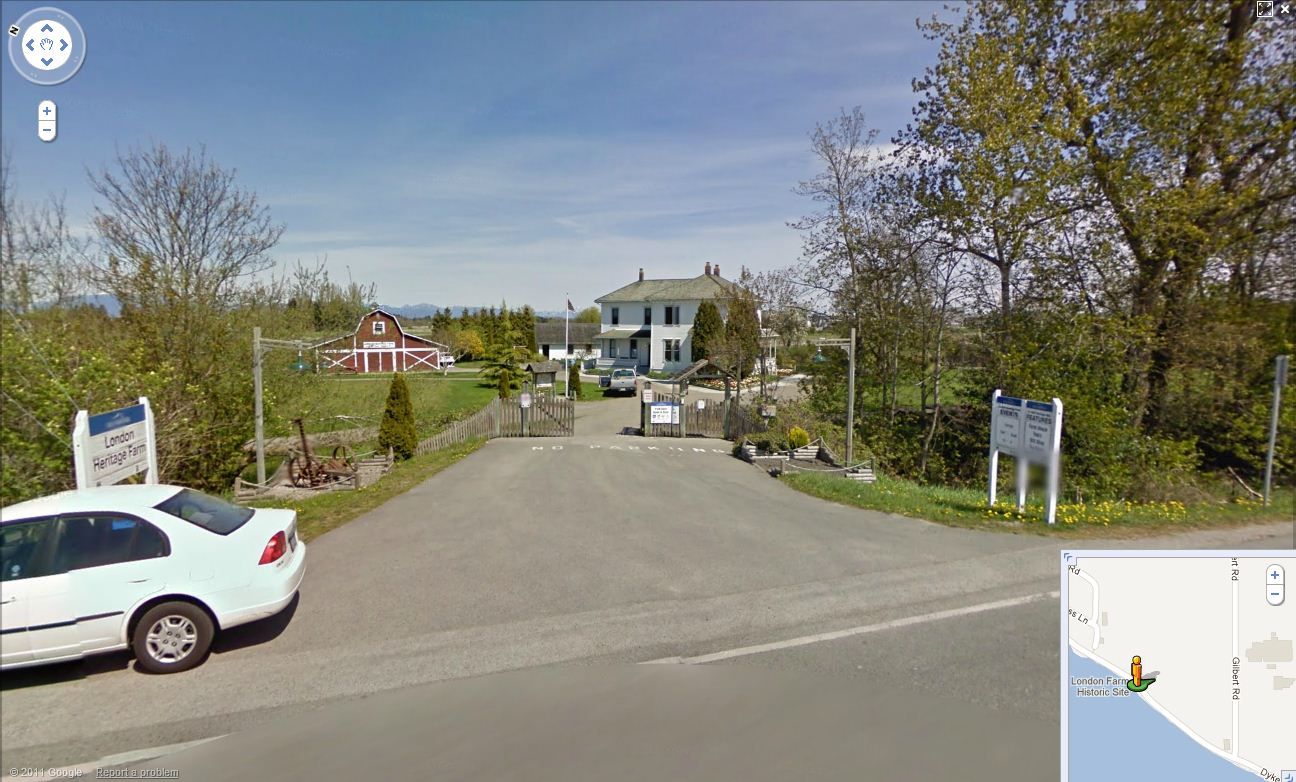 Parking lot behind building
3778 Chatham St, Steveston, Richmond, BC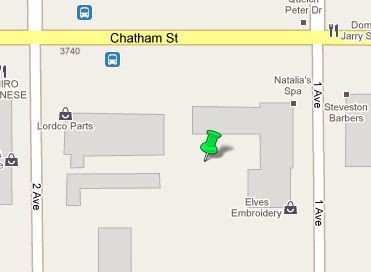 George's Taverna
130-3760 Moncton St.
Richmond, BC
http://www.georgestaverna.com/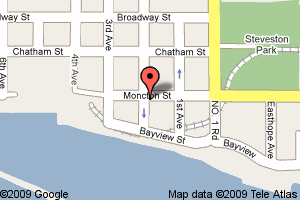 The Buck and Ear Bar & Grill
12111 3rd Ave, Steveston, Richmond, BC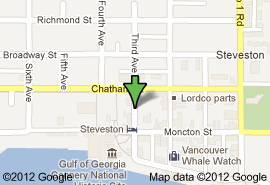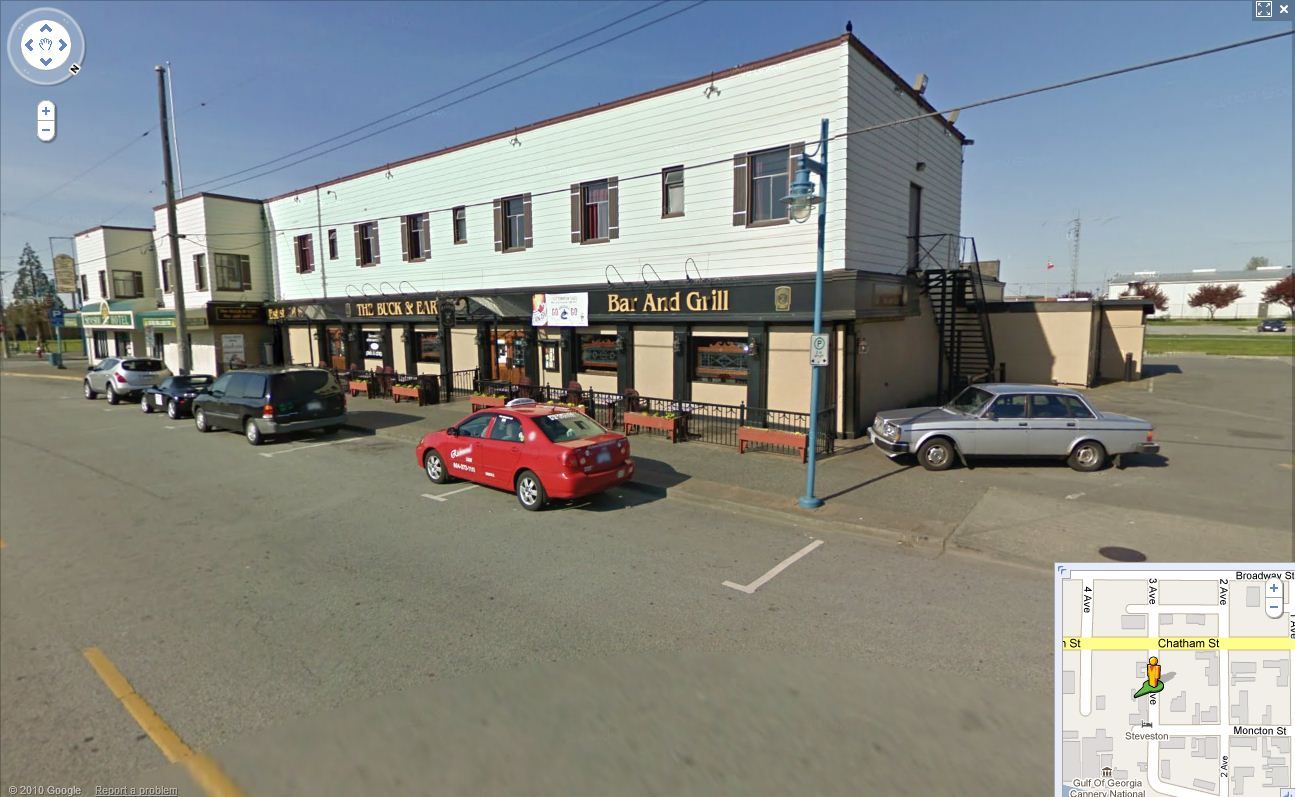 YVR - Vancouver International Airport, South Terminal
http://www.yvr.ca

Impala Driving
7040 No 9 Rd, Richmond, BC V6W 1G5, Canada


Final Scene w/Impala
Just off Grauer Rd, Richmond, BC, V7B 1L8

At Park W/Charlie
Park to the east of Robert Alexander McMath Secondary School,
North of Galleon Ct., Richmond, BC

Charlie's House
11351 Galleon Court
Richmond, BC V7E 4L3, Canada

Marine Garage (in Steveston)
3611 Moncton St, Richmond BC, V7E 3A5

Dean is hit by car Scene
Corner of Moncton St & 2nd Ave, Richmond, BC

Dean is hit by desk Scene
In front of Serenity Boutique
3680 Moncton Street, Steveston, Richmond, B.C. V7E 3A4

Fantasy Garden World
10800 No. 5 Road, Richmond, BC V7A 4E5, Canada

Steveston Hotel Restaurant (right next to the Buck & Ear Bar & Grill)
12111 3rd Ave, Richmond, BC

Next to Steveston Museum
3714 Moncton St, Richmond, BC

Dean & Gary Impala Scene
12244 2nd Ave,
Richmond, BC

McMath Secondary School
4251 Garry St, Richmond, BC

Underneath bridge scene
13331 Frontage Rd,
Richmond, BC V6V 1K4, Canada (Approximate - Under The Knight St. Bridge)

Sniper!Dean
Building rooftop off of Knight St Bridge in Richmond, BC.
[49.199306,-123.076691]
Access to building from Frontage Rd via Vulcan Way.

Church Scene
The Chapel At Minoru Park
6540 Gilbert Road, Richmond,
BC V7C 3V4, Canada
[49.167204,-123.146197] (Behind Gateway Theatre)

Boys at restaurant
Sockeye City Grill in Steveston
(2nd Floor, Facing the Water & then the parking lot)
3671 Bayview Street,
Richmond, British Columbia, Canada
[49.123977, -123.185060]

Museum
Gulf of Georgia Cannery
12138 4 Avenue
Richmond, BC V7E 3J1
[49.124707,-123.187077]

Goodbye Charlie
(On the side of the building facing the water)
Richmond Olympic Oval
6111 River Road
Richmond, BC V7C 0A2
[49.175153,-123.152157]
7.20 The Girl With The Dungeons And Dragons Tattoo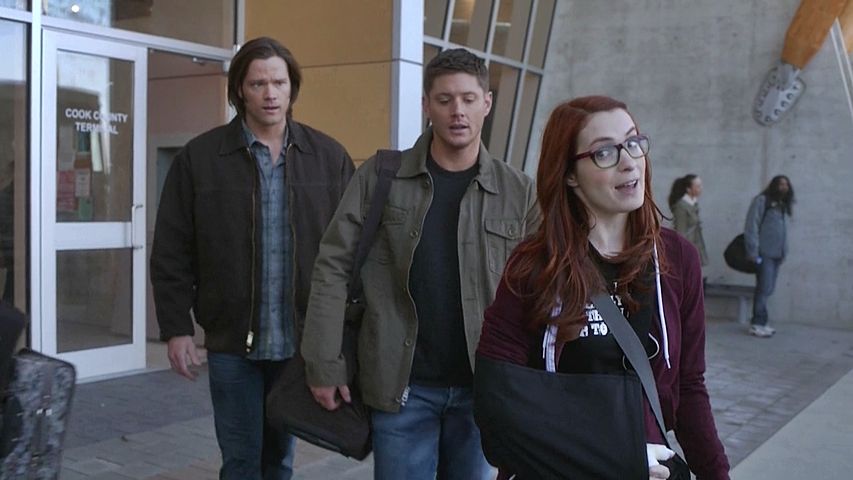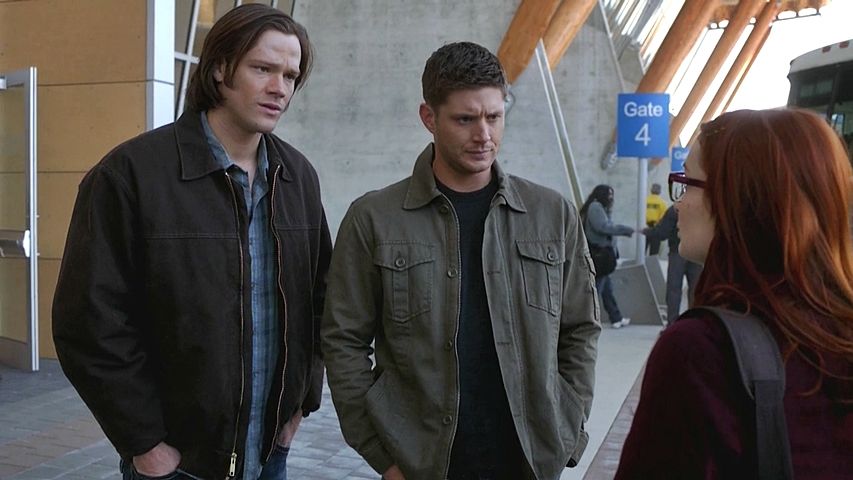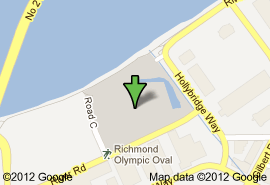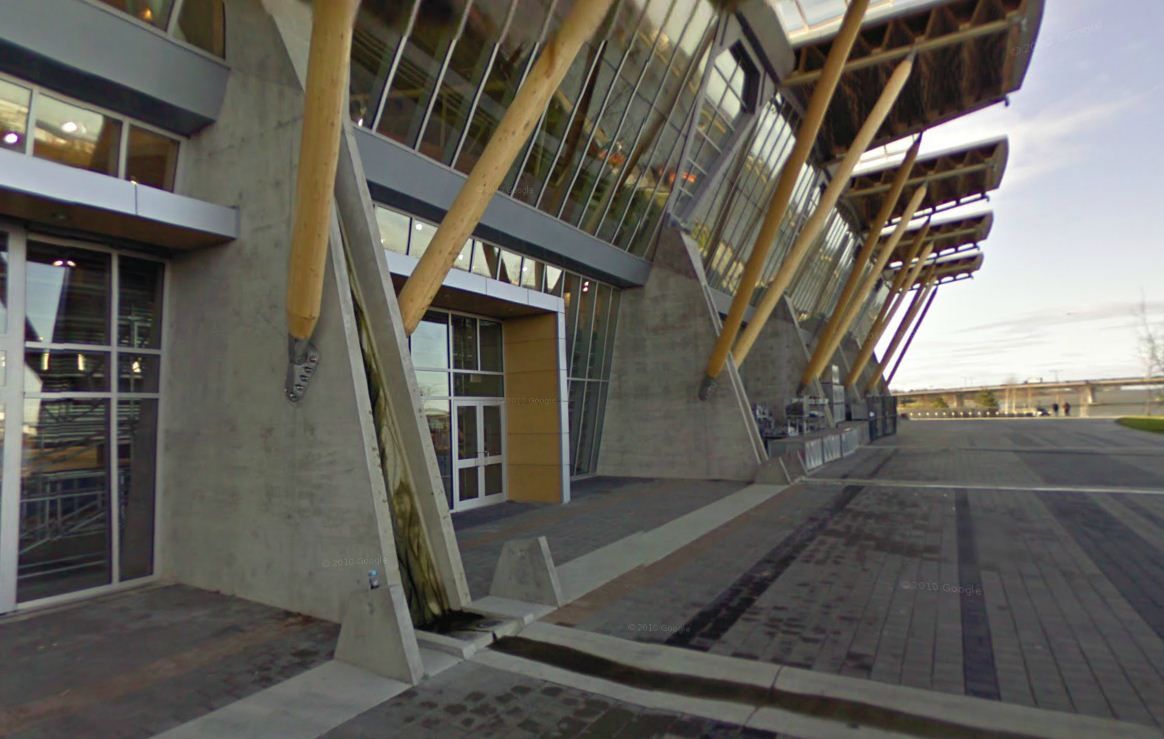 The Boudelaire
12206 Second Ave
Richmond, BC V7E 6K7, Canada

Dean joins Benny
Britannia Heritage Shipyards
5180 Westwater Dr, Richmond, BC

Dean & Benny hunt Desmond
Britannia Heritage Shipyards
Shipyard and Cannery Complex
5180 Westwater Dr, Richmond, BC

Fizzles' Folly (Garth's Boat)
(The docks at the end of Mitchell Rd)
13911 Mitchell Rd
Richmond, BC V6V 1M7

Kevin digs up Demon tablet half
20079 River Rd,
Richmond, BC V6V 1M2, Canada
[49.187405,-122.999546]