After months of work scouring the internet, mapping addresses, saving photos, and doing endless Google searches, this list is done....for now. It's by no means a total list, but I can honestly say I believe it to be one of the most complete lists of filming locations ever assembled for Supernatural.
For now, this is all that I have, but I intend to add to this list as new information is found. I'll post updates as the need arises.
NEW BANNER TO BE PLACED HERE
None of the maps or images in this post are mine. They've been saved from various online sources. See the Master Post for Credits. The screencaps were all made by me.
Almost every cap and street view (along with some maps) can be clicked on to see them in a larger size.
This list last updated on
~~~~~~~~~~~~~~~~~~~~~~~~~~~~~~~~~~~~
Vancouver & North Vancouver - Part 2
~~~~~~~~~~~~~~~~~~~~~~~~~~~~~~~~~~~~

Boys at girl's apartment
1093 Nicola Street, Vancouver, BC

Boys leave hospital
Ocean Towers
1835 Morton Ave
Vancouver, BC V6G 1Z1, Canada [49.288269,-123.141468]

Dr Visyak's house
Gabriola Mansion
1521 Davie St
Vancouver, BC V6G 1V5, Canada

Outside of cave scene
Location approx. By Fish House & Tennis Courts in Stanley Park.
8901 Stanley Park DriveVancouver, BC V6G 3E2, Canada

Driving into Vancouver
Cambie Street Bridge Vancouver, BC

Cannery
Canadian Fishing Company
1 Gore Avenue, Vancouver, BC V6A 2Y7, Canada
6.16 ...And Then There Were None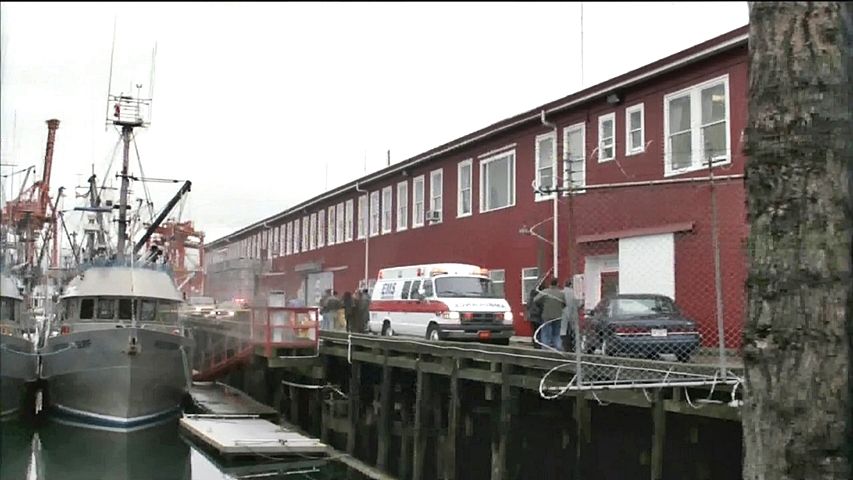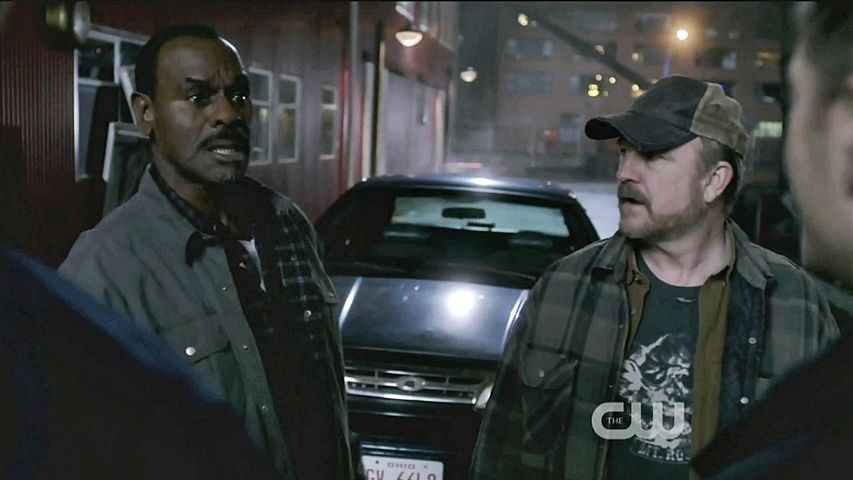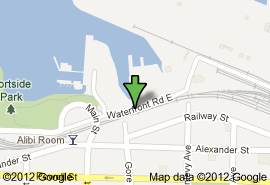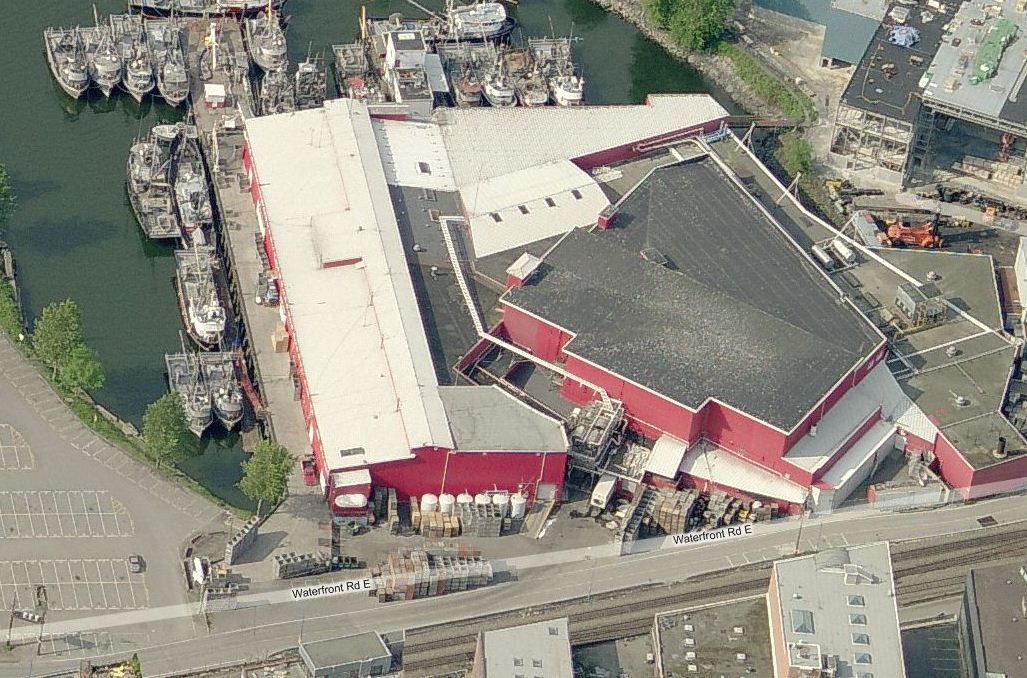 Cas saves the boys to White Russia
Clearing south of Avalon Pond in Everett Crowley Park [49.210526,-123.033384]
Vancouver, BC V5S 4G5, Canada

Eve takes over pub
Penny Lane Pub
5688 Main St.
Vancouver, BC

The guys arrive
Corner of Barclay St & Nicola St
Vancouver, BC V6G, Canada

Dean & Cas inquire about the Dr.
House of Jewels
953 Nicola St
Vancouver, BC V6G, Canada

Castiel's Heaven
6201 Cecil Green Park Rd
Green College, Vancouver, BC V6T 1X8, Canada
6.20 The Man Who Would Be King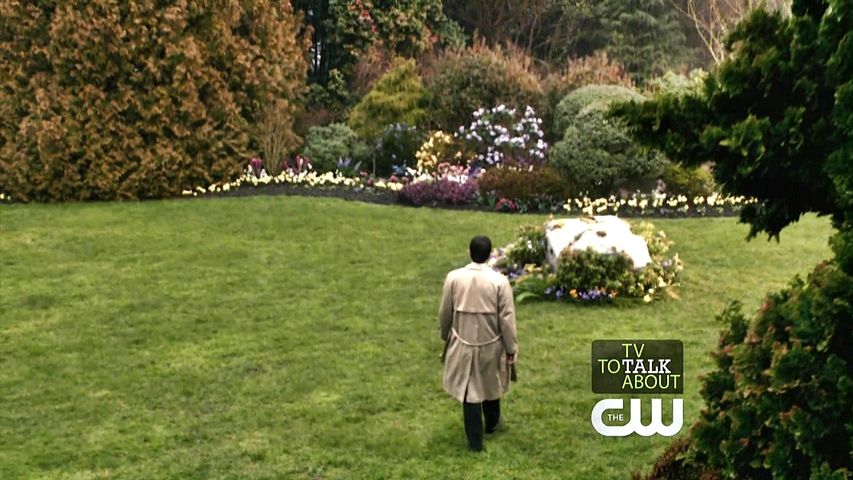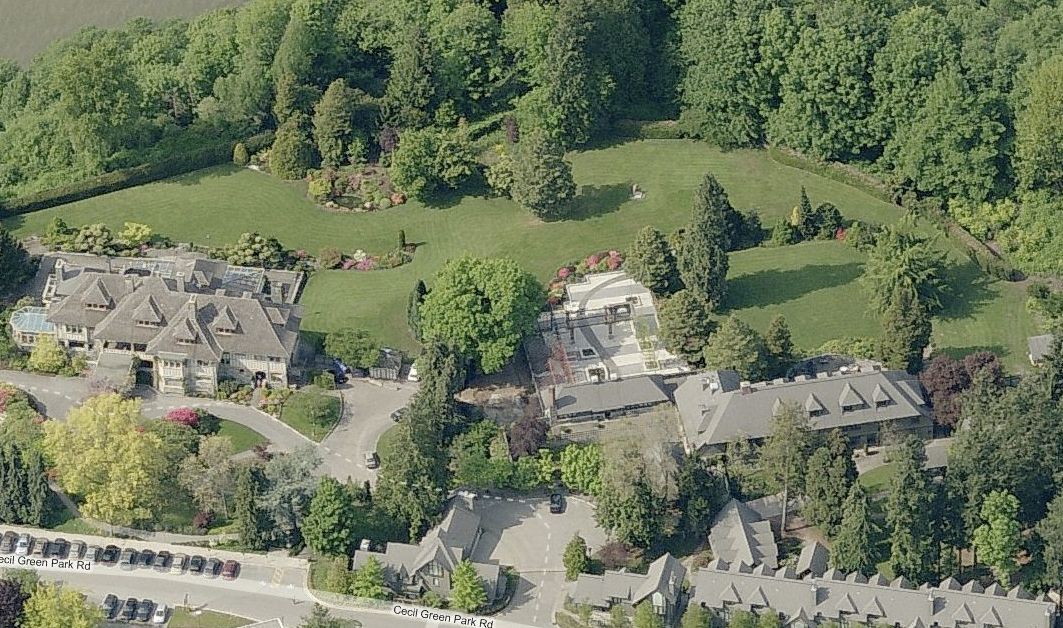 Alley Scene
(Alley between Granville St &) 530 Seymour St
Vancouver, BC V6B 3H6, Canada
6.22 The Man Who Knew Too Much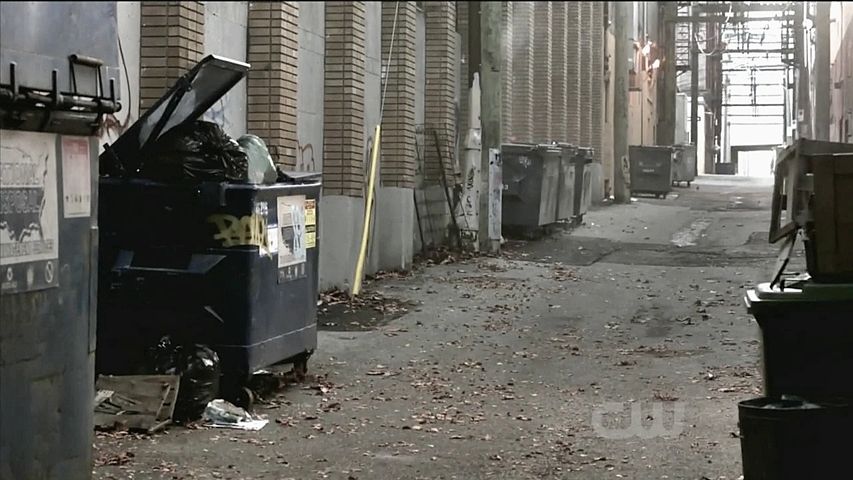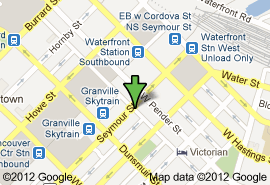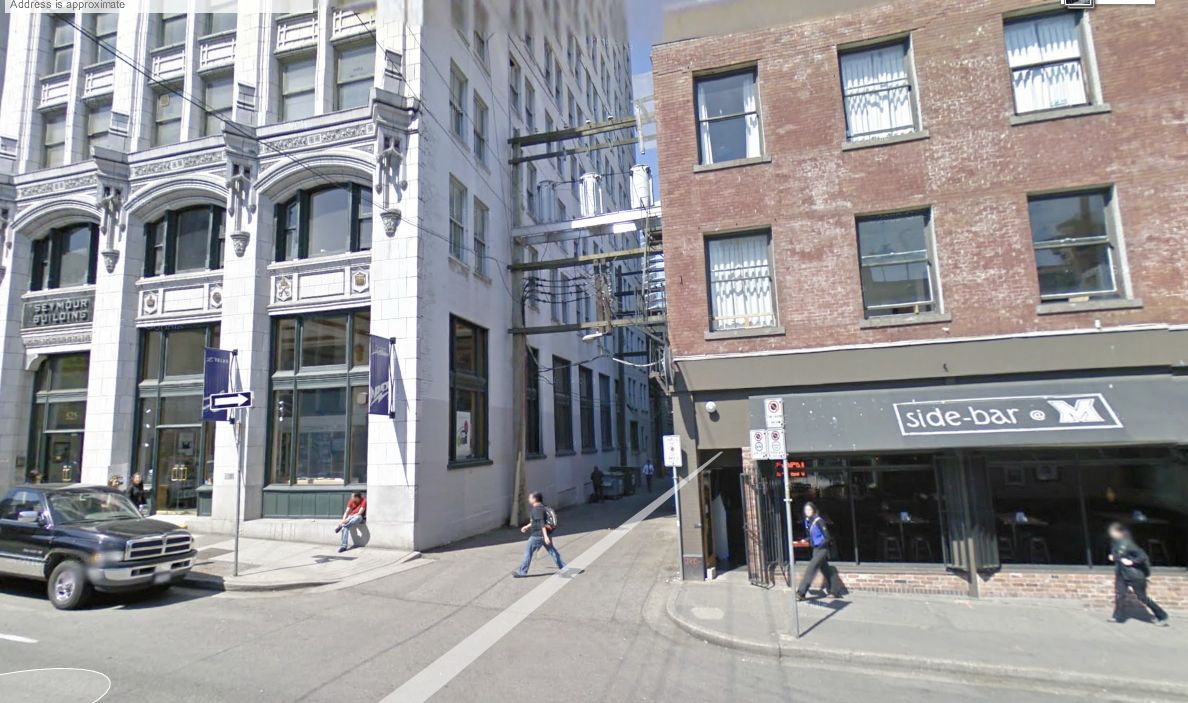 Cas kills & Binding Death
Aberthau Cultural Centre
4397 2nd Ave W, Vancouver
BC V6R 1K4, Canada

Gas Station/Mini-Mart
Heritage Garage
4370 Marine Dr, West Vancouver,
BC V7V 1P1, Canada

Skate Park
Leeside Skate park (Near: Playland Amusement Park)
E Hastings St & Hwy 7A, Vancouver, BC V5K
[49.281447,-123.031973]

1st Crime Scene
41 Alexander St
Vancouver, BC V6A 1E9, Canada

Resource Center
Atira Women's Resource Society
101 E Cordova St Vancouver, BC V6A, Canada

Dean at florist shop
315 Abbott St, Vancouver,
BC V6B 1G8, Canada

Coroner's Office
100-132 Powell St
Vancouver, BC V6A 1G1, Canada

Discussion Scene
305 Carrall St
Vancouver, BC V6A 1M9, Canada
[49.282316, -123.104410]

Bar Scenes
Blarney Stone [Neal's Tavern - interior only]
216 Carrall St, Vancouver,
BC V6B 2J1, Canada
[49.282842,-123.10417]

Don Stark's House
3802 Angus Dr
Vancouver, BC V6J 2W1, Canada
[49.251395,-123.145087]

Dean walks to café
(In Front Of) Cafe Deux Soleils
2096 Commercial Drive, Vancouver,
BC V5N 4B2, Canada

Yoga class
1833 E 6th Ave
Vancouver, BC V5N 5P9, Canada
[49.265086,-123.066991]

Camille's House
1781 E 6th Ave
Vancouver, BC V5N 4K6, Canada
[49.265137,-123.068132]

Final Scene
1751 E 5th Ave
Vancouver, BC V5N 4B4, Canada
[49.265792,-123.069089]

Alpen restaurant
Vancouver Alpen Club
4875 Victoria Drive, Vancouver, BC V5N 4P3
7.08 Season 7, Time For A Wedding!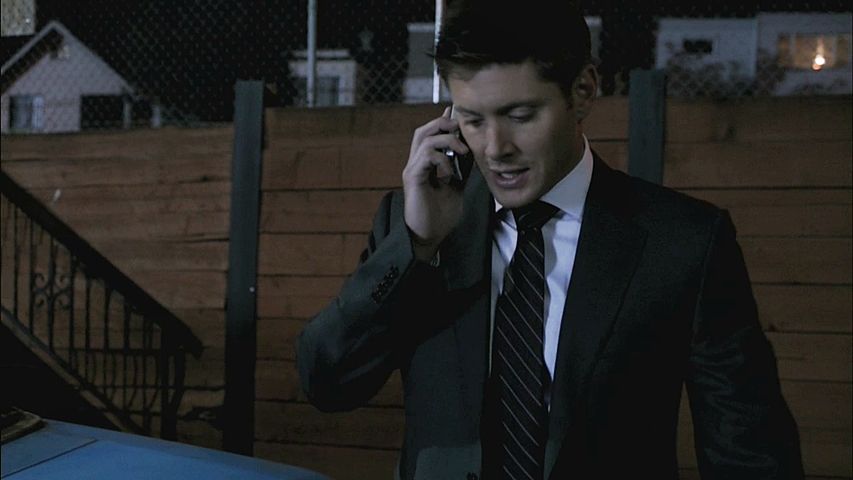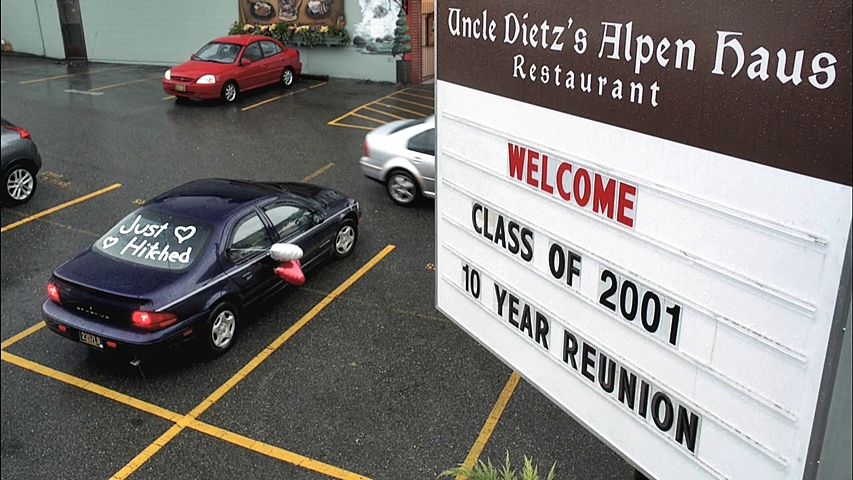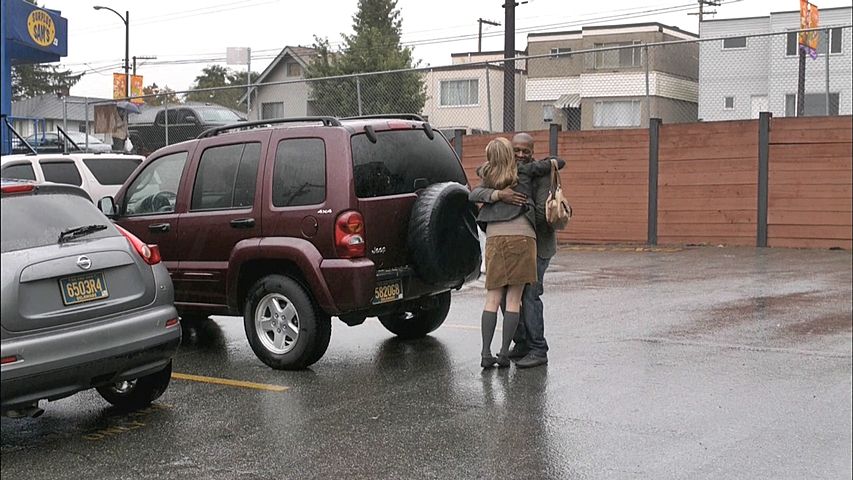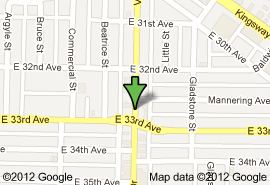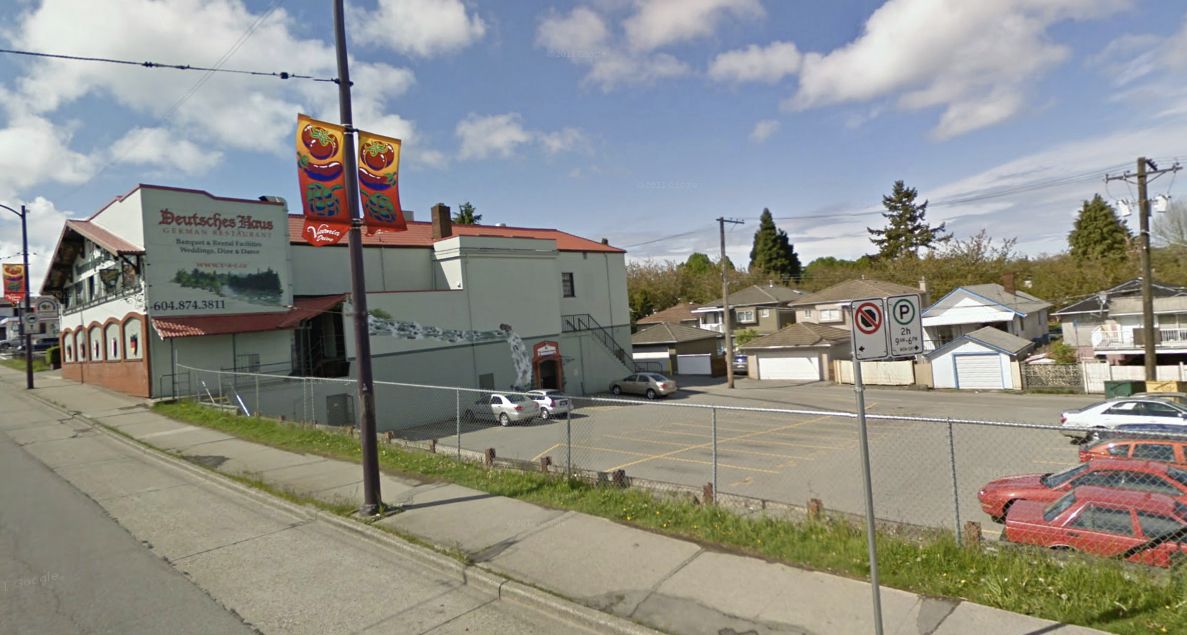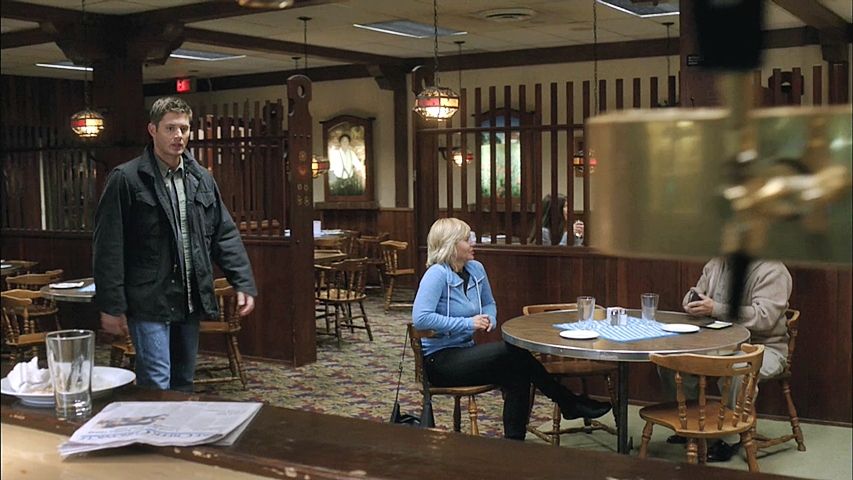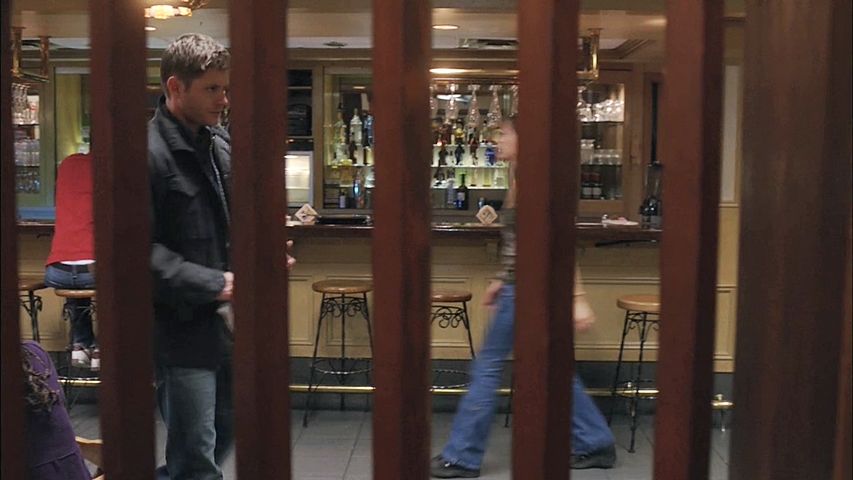 Death by pitch
Nat Bailey Stadium
4601 Ontario St
Vancouver, BC V5V 3H3, Canada
7.08 Season 7, Time For A Wedding!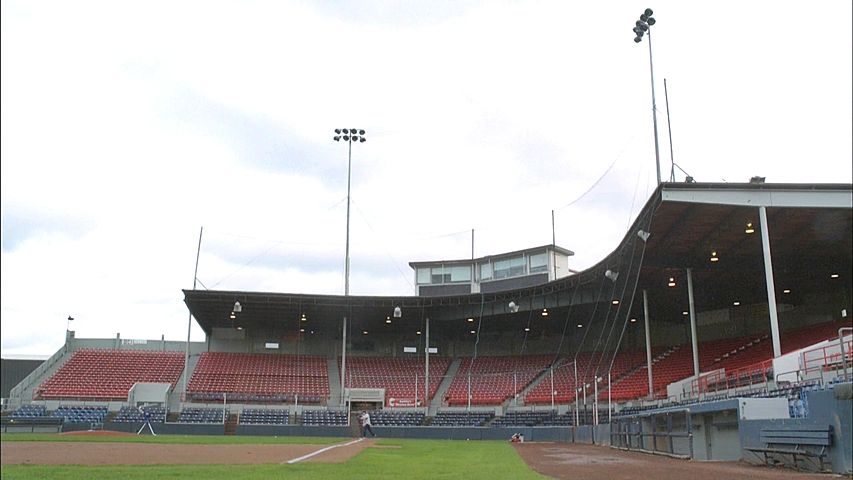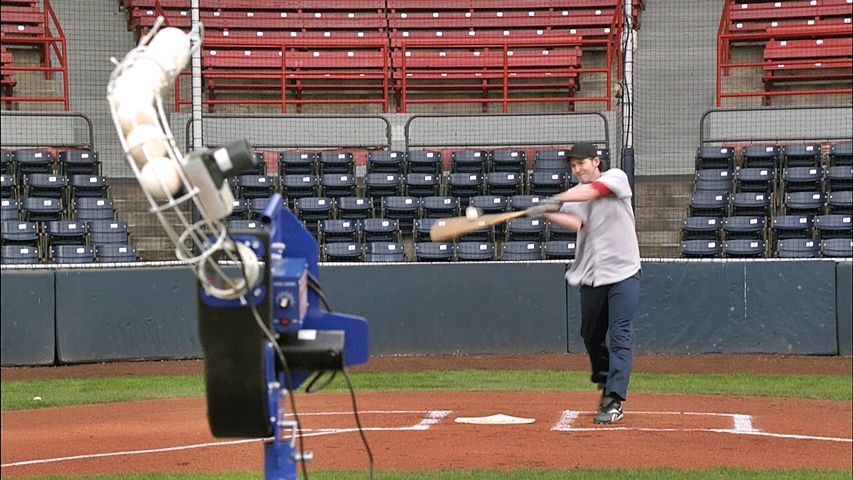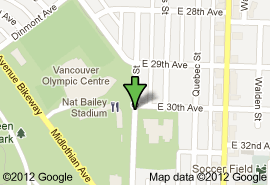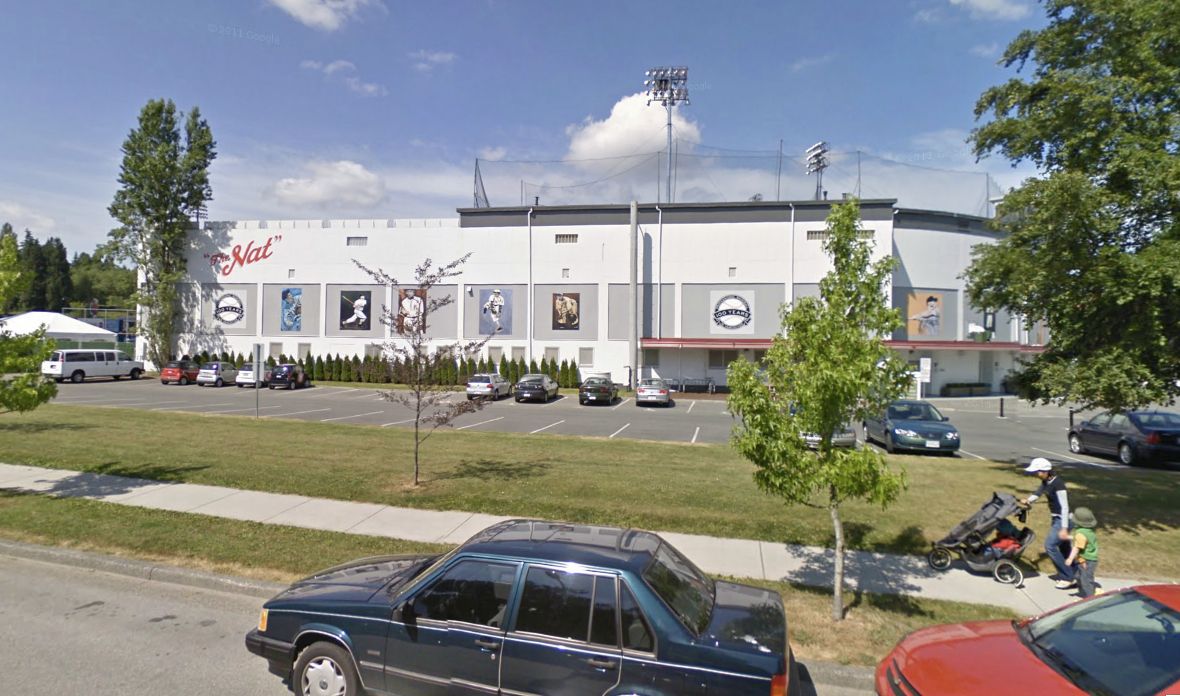 Final Scene (Goodbye Garth)
190 Alexander St
Vancouver, BC V6A 1B5
[49.283997, -123.100275]
7.08 Season 7, Time For A Wedding!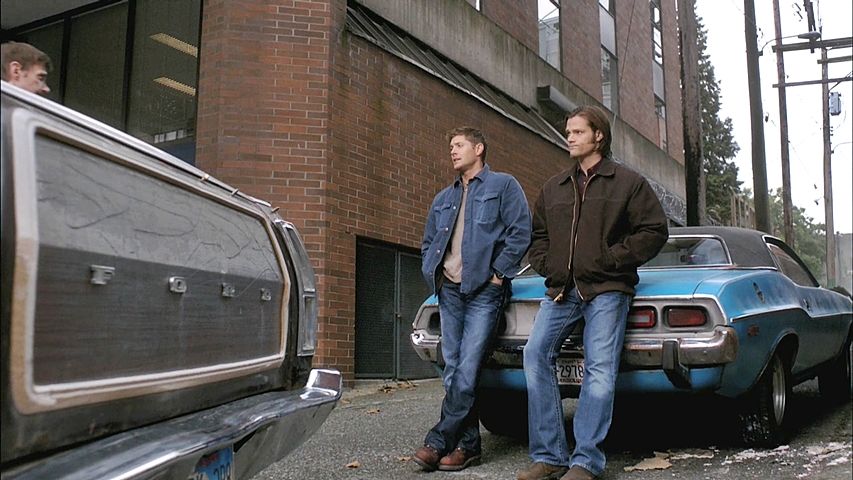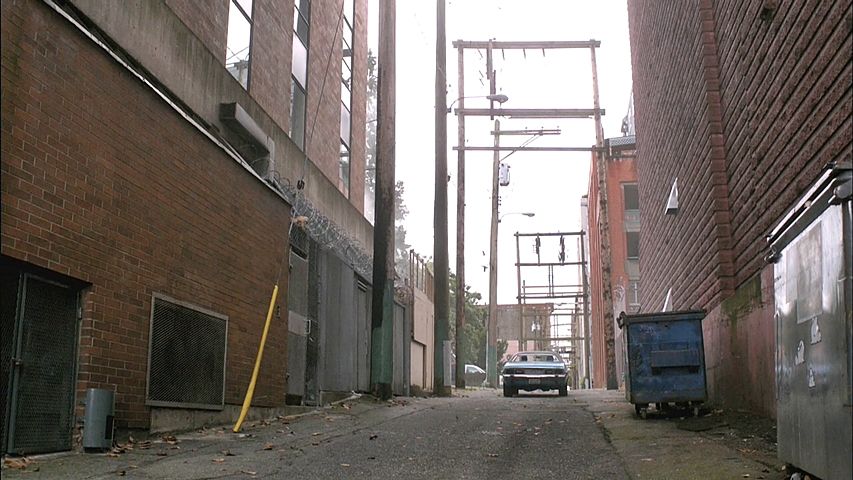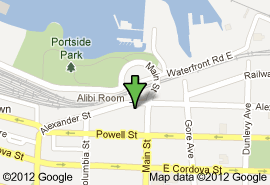 Church scenes
Canadian Memorial United Church & Centre For Peace
1806 W 15th Ave
Vancouver, BC V6J 2K9, Canada
[49.258016,-123.146331]

Playing Catch
Granville Park
1796 W 15th Ave
Vancouver, BC V6J 2J2, Canada
[49.258363,-123.145575]

Cobalt Room
Wild Rice
117 West Pender Street
Vancouver, BC V6B 1S4
[49.281314,-123.107933]

Amazon Headquarters
(Alley Next To) Century Restaurant & Bar
422 Richards St Vancouver, BC V6B 2Z3, Canada
[49.283636, -123.112292]

Parkade murder
Parkwell Plaza Parkade
670 Seymour St., Vancouver, British Columbia, Canada
[49.282007, -123.115910]

Jeffrey & Dog - Alley
BBC Academy Of English & alley off Dunsmuir Street
525 Dunsmuir Street
Vancouver, BC V6B 1Y4
[49.282697,-123.114762]

Sam & Luci at library
Vancouver Public Library (Champlain Heights Branch)
Champlain Square
7180 Kerr Street
Vancouver, BC V5S 1A1
[49.21903,-123.039451]

Outside Demon Lair
(In Front Of) Harper Knudsen Ltd
261 Central St
Vancouver, BC V6A 4A9
[49.271333,-123.099146]

Sam looking for fix
(Around Warehouse & along train tracks near)
Parker St & Glen Dr,
1050 Glen Dr
Vancouver, BC V6A 3M6, Canada
[49.275330, -123.080887]

Emmanuel's House
1847 Napier Street,
Vancouver, BC V5L 4A9, Canada
[49.274917,-123.066179]

Meeting Meg
(Across From) Uprising Breads Bakery
829 Commercial Dr
Vancouver, BC V5L 2C7, Canada
[49.277043, -123.070570]

Airport
Landmark Aviation
4360 Agar Dr, Richmond, BC V7B 1A3, Canada
[49.183548,-123.176302]
7.20 The Girl With The Dungeons And Dragons Tattoo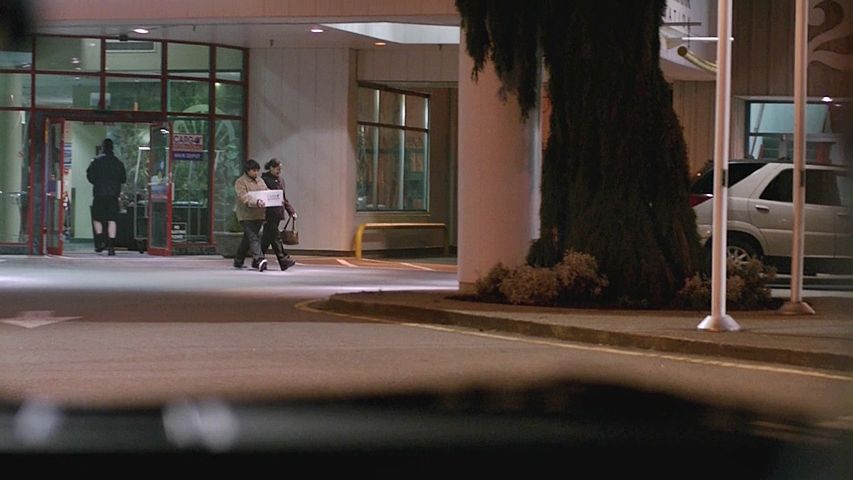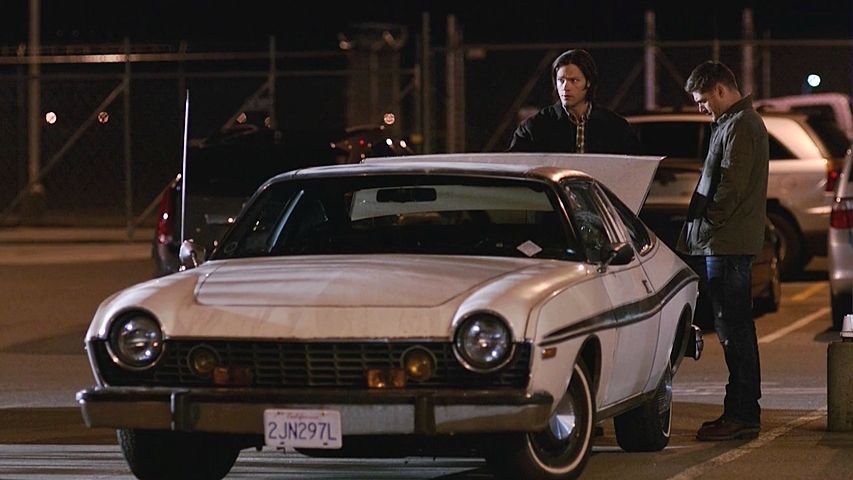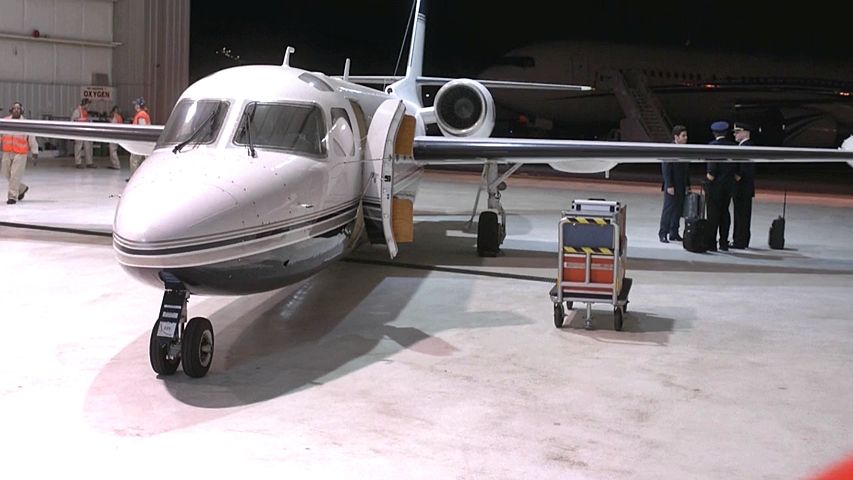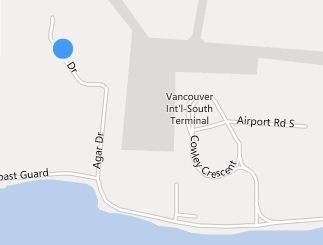 Home For Vampires
Cecil Green Park House
6251 Cecil Green Park Road, Vancouver, B.C., V6T 1Z1
[49.271438,-123.257707]

Alpha Vamp's Home
Shannon Mews
7165 Granville St
Vancouver, BC V6P 4X8
[49.220369,-123.141621]
http://www.shannonmews.com/


Boys at Kevin's college
2036 Main Mall,
UBC, Vancouver, BC V6T 1Z1, Canada
[49.266082,-123.253816]
8.01 We Need to Talk About Kevin


Dean's burger treasure
Triple O's aka White Spot Restaurant at UBC
2015 Main Mall
Vancouver, BC V6T 1Z1
[49.266264,-123.254674]
8.01 We Need to Talk About Kevin


The Trans get tattoos
Metropolitan Furniture
2116 Main Street
Vancouver, BC V5T 3C5
[49.266628,-123.100698]

Bust station in Wyoming
Pacific Central Station
1150 Station Street
Vancouver, BC V6A 2E5

At the auction
Pappa's Furs Downtown Fur Salon
449 Hamilton Street
Vancouver, BC V6B 2P9

Jogger gets heart ripped out
Stanley Park
(Lost Lagoon Lake Loop Trail)
Vancouver, BC V6G, Canada
[49.296751,-123.144857]

Boys at Farmer's Market
(Pathway next to)
Stanley Park Pavilion,
610 Pipeline Road
Vancouver, BC V6G 1Z4, Canada

Laptop research at cafe
Stanley's Park Bar & Grill inside the Stanley Park Pavilion,
610 Pipeline Road
Vancouver, BC V6G 1Z4, Canada

Brian & Michael meet Kate
Catch 122 Cafe Bistro
122 West Hastings Street
Vancouver, BC V6B 1G8

Fight after class
Woodward's Building
136 W Cordova St
Vancouver, BC V6B 5A7, Canada

House where trio live
1864 Parker St,
Vancouver, BC V5L 4A7, Canada

Spying on Dean outside coroner's office
Post Office Parking Lot
2160 Commercial Dr,
Vancouver, BC, Canada ‎

Boys in cafe at night
Cafe Deux Soleils
2096 Commercial Drive, Vancouver,
BC V5N 4B2, Canada

Kate leaves
Railway at Cromwell St
& East Kent Avenue North,
Vancouver, BC V5S, Canada
[49.205251,-123.031543]

2nd Vic Crime Scene
Vins Flowers
4320 Slocan Street
Vancouver, BC V5R 1Z5

Roof of building
The Lumbermen's Building
509 Richards St
Vancouver, BC V6B 1Y2, Canada

Leaving Orderly's apartment
Marble Arch Hotel
518 Richards St, Vancouver, BC

Alley scene w/hole in the wall
Alley between Albion Books & The Lumbermen's Building
Richards St
Vancouver, BC V6B 2Z5, Canada
[49.283247,-123.113544]

Cas & Sam find Fred in a van
(Approx in front of) Albion Books
523 Richards St,
Vancouver, BC V6B 2Z5, Canada

Street entrance to alley
401 W Cordova St
Vancouver, BC V6B 1E5, Canada ‎
[Interior] The Fairmont Social Lounge St John's College, 2111 Lower Mall‎ UBC, Vancouver, BC V6T 1Z4
9.01 I Think I'm Gonna Like It Here
[49.262938, -123.256259]
[Interior] UBC Parking (Thunderbird) 6085 Thunderbird Blvd‎ UBC, Vancouver, BC V6T 2A1
9.01 I Think I'm Gonna Like It Here
[49.261574, -123.243541]
[Exterior] 2350 Health Sciences Mall The University of British Columbia Vancouver, BC V6T, Canada
9.01 I Think I'm Gonna Like It Here
[49.261843, -123.244263]
[Exterior and Interior] St. Francis of Assisi Parish 2025 Napier St Vancouver, BC V5L 4K2 Canada
9.03 I'm No Angel
[49.275039, -123.063492]
(Under:) Burrard Street Bridge Vancouver, BC V6J 3G5, Canada
9.03 I'm No Angel
[49.273510, -123.142153]
[Exterior and Interior] 208 Keefer St, Vancouver, BC V6A 1X5
9.03 I'm No Angel
[49.279422, -123.099262]
[Exterior] Near: Kwong Tak Hong Herbal Products Ltd Suite Mn-240 Keefer St, Vancouver, BC V6A 1X5, Canada‎
9.03 I'm No Angel
[49.279430, -123.098580]
Alley off: 333 Gore Ave Vancouver, BC V6A 2Z3 Canada
9.03 I'm No Angel
[49.281805, -123.098070]
[Exterior] Khan Convenience Store‬ ‪477 Powell St‬ ‪Vancouver, BC V6A 1G7, Canada‬
9.03 I'm No Angel
[49.283170, -123.093509]
Alley off: Jackson Ave‎ Vancouver, BC V6A 4B7
9.03 I'm No Angel
[49.283535, -123.093202]
[Exterior] Across the street from:
Ferreira Collision Centres 1575 W 5th Ave Vancouver, BC V6J Canada
9.03 I'm No Angel
[49.267064, -123.140555]
[Interior] BC Hydro Grandview Station 2466 E 1st Ave‎, Vancouver, BC V5M
9.04 Slumber Party
[49.269173,-123.055474]
[Interior] Calhoun's Bakery Café Ltd. 3035 West Broadway Vancouver, BC Canada V6K 2G9
9.05 Dog Dean Afternoon
[49.264225, -123.172949]
[Exterior and Interior] St James Anglican Church 303 E Cordova St, Vancouver, BC V6A 1L4, Canada
9.08 Rock And A Hard Place
[49.282356, -123.097536]
In alley behind the Astoria Hotel/Pub 769 E Hastings St, Vancouver, BC V6A 1R3, Canada
9.09 Holy Terror
[49.281627, -123.087900]
Basalite Concrete Products 1280 77th Ave W, Vancouver, BC V6P 3G8, Canada
9.09 Holy Terror
[49.200965, -123.134383]
(On pier at the end of Kerr Street) 8688 Kerr St Vancouver, BC V5S 4V7, Canada
9.10 Road Trip
[49.205607,-123.042332]
Vanier Park (near the footbridge by H.R. MacMillan Space Centre) 1000 Chestnut St Vancouver, BC V6J 3J9 Canada
9.15 #THINMAN
[49.277144, -123.145078]
[Interior] Puff Uptown 3255 Main St Vancouver, BC V5V 3M5
9.18 Meta Fiction
[49.256089, -123.101415]
[Interior] Rogers Sugar 123 Rogers Street Vancouver,BC V6B 3V2 Canada
9.18 Meta Fiction
[49.283667, -123.080289]
[Exterior] Under the Georgia Viaduct at Main St. & Prior St. Vancouver, BC V6A, Canada
9.21 King Of The Damned
Note: The Humboldt Hotel building seen in the ep was CGI'd into the shot. [49.276992, -123.099756]
British Columbia Hydro and Power Authority 6525 Boundary Road, Vancouver, BC V5S 3V9
9.21 King Of The Damned
[49.223966, -123.024318]
[Interior] Town n' Country Bowl 745 SE Marine Drive Vancouver, BC V5X 2T8
9.22 Stairway To Heaven
[49.211219, -123.090504]
========== NORTH VANCOUVER ============

Accurate Iron Works
2468 Dollarton Hwy, North Vancouver, BC V7H 1A8, Canada

Denny's restaurant
2050 Marine Drive, North Vancouver, BC Canada, V7P 1V7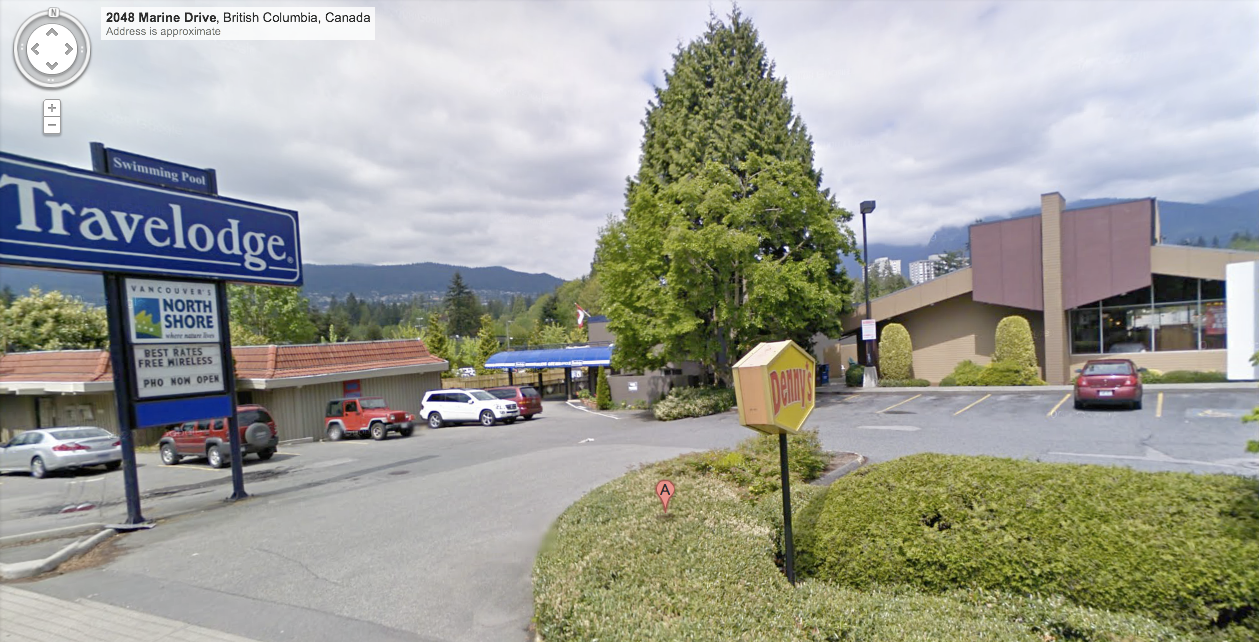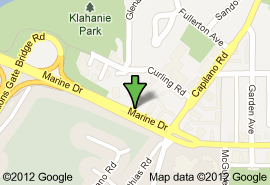 7.03 The Girl Next Door (rear of)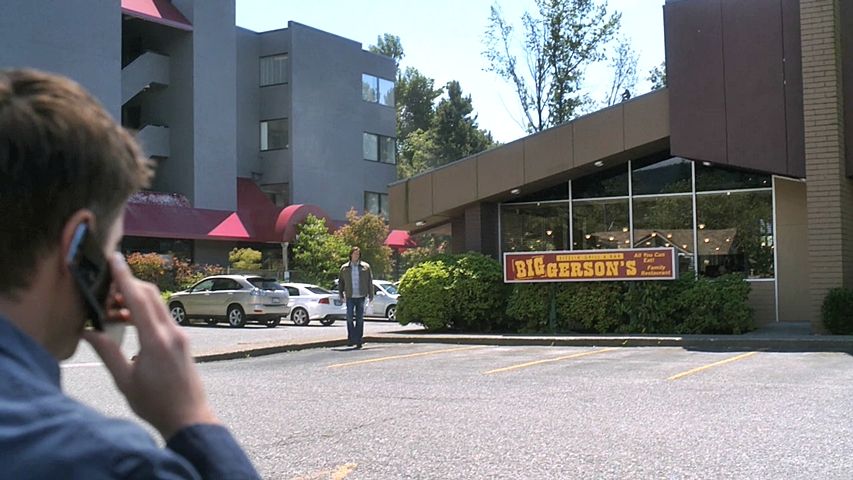 St. Paul's Indian Catholic Church
424 Esplanade W, North Vancouver BC, V7M 1A7
http://www.waymarking.com/waymarks/WM3VP2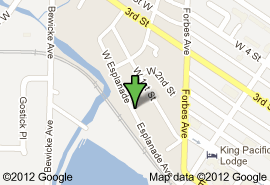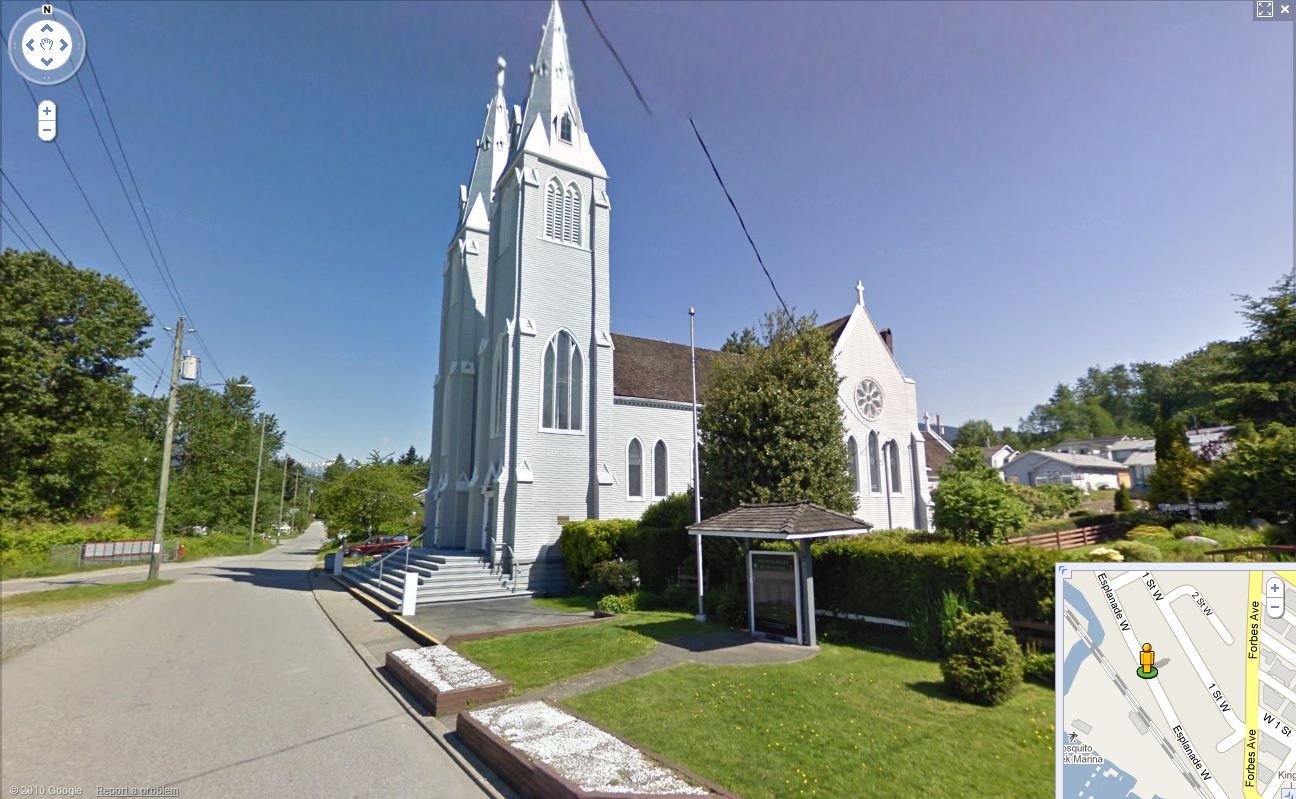 4.09 I Know What You Did Last Summer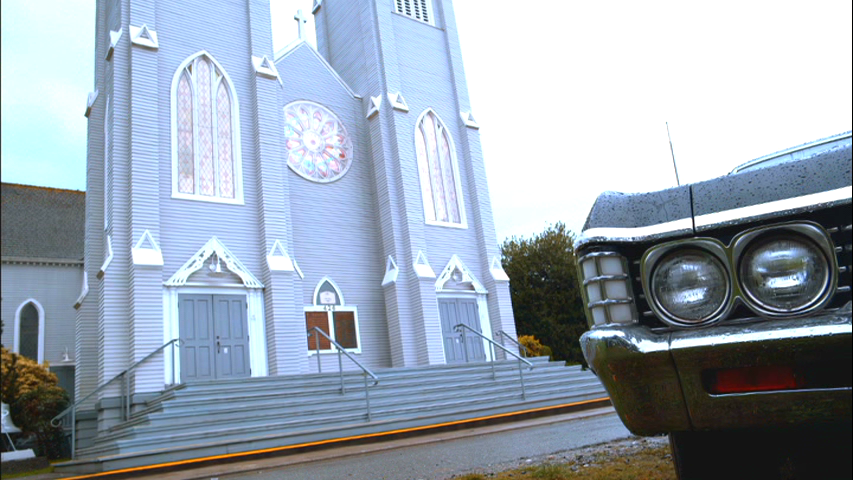 Vancouver Lions Gate Travelodge
2060 Marine Drive, North Vancouver,
BC V7P 1V7, Canada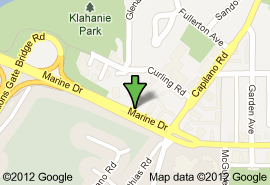 Lynwood Inn
1515 Barrow Street, North Vancouver, BC

North Shore Studios
555 Brooksbank Avenue, North Vancouver, BC V7J 3S5

Corner Cafe
1490 Pemberton Ave, North Vancouver, BC

Alastair gets zapped
(alley off) 1168 W 15 St
North Vancouver, BC V7P 2S1, Canada

Lynn Valley Centre
1236 27th St E, North Vancouver District, BC, V7J

Lisa & Dean's House
1216 W Keith Rd, North Vancouver, BC V7P 1Y8, Canada

1954 Pemberton Ave, North Vancouver, BC V7P 1Y8, Canada

Super Valu
415 Dollarton Highway North,
North Vancouver, BC

Body found near water
Harbour Rd,
North Vancouver, BC V7H 1A1, Canada
(near IronWorkers Memorial Bridge (Hwy 1)

Lucky's House/Playground
2620 Viewlynn Dr
North Vancouver, BC V7J 2X2, Canada
(Directly across from gate for playground at Viewlynn Park on Viewlynn Dr, North Vancouver)

Sam leaves courthouse
Obsession: Bikes
92 Lonsdale Avenue, North Vancouver, BC, V7M 2E6, Canada

Dean on phone
124 West 1 Street #200
North Vancouver, BC V7M 3N3, Canada (near Unihealth)

Boys park Mustang
(Alley between) Griffins Boxing & Fitness and Jack & Lola
135 West 1st Street North Vancouver, BC V7M 1B1, Canada

Boys save Russo from van
100 1st St W North Vancouver, BC V7M 3N3, Canada (Alley)

Sam sees Atropos
111 West 1 Street
North Vancouver, BC

Boys avoid danger
180 W 1 St
North Vancouver, BC V7M 3N3, Canada

Sam finds Amy
Princess Park, (off) Princess Ave
North Vancouver, BC V7N 2E4, Canada
[49.340748,-123.057395]

Young Sam meets Amy
Lynn Valley Library [Now Closed]
1280 E 27 St , North Vancouver, BC V7J 1S1, Canada‬

Beer Company
Taylor's Crossing Brewing Co. (Red Truck Beer)
1600 Mackay Ave
North Vancouver, BC V7P, Canada
[49.323253,-123.102491]

Japanese restaurant
(Back Of) Edge Diving
973 Marine Dr
North Vancouver, BC V7P 1S4, Canada
[49.323278, -123.101300]

Sam at Crossing Pub
The Crossing Pub
(The Back Of: Taylor's Crossing Brewing Co.)
1035 Marine Drive, North Vancouver, BC
[49.323223,-123.102826]

Final scene/motel
North Vancouver Hotel
1800 Capilano Rd
North Vancouver, BC V7P 3B6
[49.326157,-123.11919]

Kevin & Boys eat burgers
Bridgeman Park
North Vancouver, BC V7J 3S3
[49.313261,-123.035423]

Benny gets attacked / Final scene
Docks at the end of
Harbour Rd
North Vancouver, BC V7H 1A1, Canada
[49.299856,-123.02152]

Dean drives up to help Benny
Near the end of
Harbour Rd
North Vancouver, BC V7H 1A1
[49.300671,-123.02211]

Cas heals baby at playground
Panorama Park
North Vancouver, BC V7G 2T1
[49.327398,-122.949425]

Dean & Cas drive down street in Impala
Along Gallant Ave headed east,
North Vancouver, BC V7G 1L2
[49.326947,-122.951336]

Benny watching people
Panorama Park
North Vancouver, BC V7G 1L2, Canada
8.10 Torn And Frayed
[49.329234,-122.950083]


Benny on phone w/Dean, saying goodbye
Deep Cove Park
4900 Gallant Avenue, North Vancouver, BC
[49.326814,-122.948452]
MacGyver Cabin (next to Hydraulic Creek) Rice Lake Road, (or Lillooet Road,) Seymour Demonstration Forest, North Vancouver, BC
9.01 I Think I'm Gonna Like It Here
[49.397295, -122.989066]
Mt Seymour Rd North Vancouver, BC V0N Canada
9.01 I Think I'm Gonna Like It Here
[49.344311, -122.945961]
9.02 Devil May Care
[49.312732, -123.034698]
Near Second Narrows Bridge 1600 Railway St., North Vancouver, BC V7J 1B5, Canada
9.02 Devil May Care
[49.298686, -123.024195]
Aja Tan Studios (Back lot) 1600 Railway Street, North Vancouver, BC V7J 1B7, Canada
9.02 Devil May Care
[49.299215, -123.023735]
[Interior and Exterior] Tomahawk Restaurant 1550 Philip Avenue North Vancouver, BC V7P 2V8 CANADA
9.07 Bad Boys
[49.322883, -123.113286]