After months of work scouring the internet, mapping addresses, saving photos, and doing endless Google searches, this list is done....for now. It's by no means a total list, but I can honestly say I believe it to be one of the most complete lists of filming locations ever assembled for Supernatural.
For now, this is all that I have, but I intend to add to this list as new information is found. I'll post updates as the need arises.

None of the maps or images in this post are mine. They've been saved from various online sources. See the Master Post for Credits. The screencaps were all made by me.
Almost every cap and street view (along with some maps) can be clicked on to see them in a larger size.

This list last updated on June 28, 2012
~~~~~~~~~~~~~~~~~~~~~~~~~~~~~~~~~~~~
Season One Filming Locations (Episodes 12-22)
~~~~~~~~~~~~~~~~~~~~~~~~~~~~~~~~~~~~
1.12 Faith
Thomas Joseph Brown House
13275 Colebrook Road, Surrey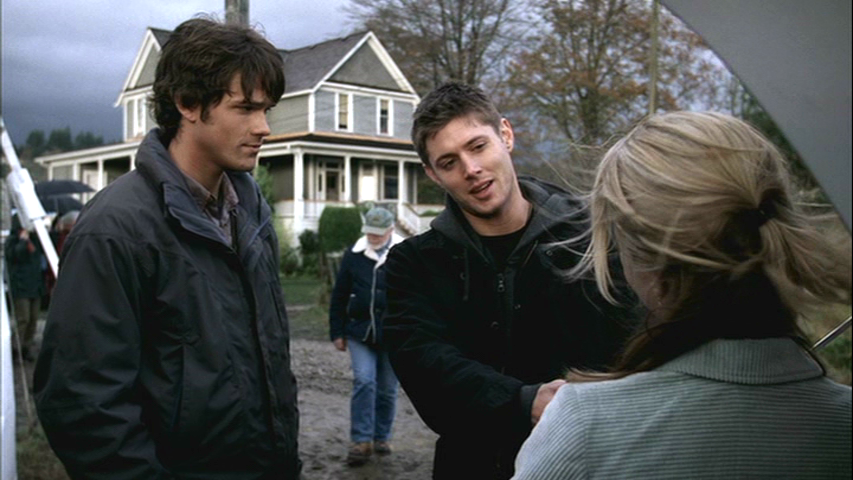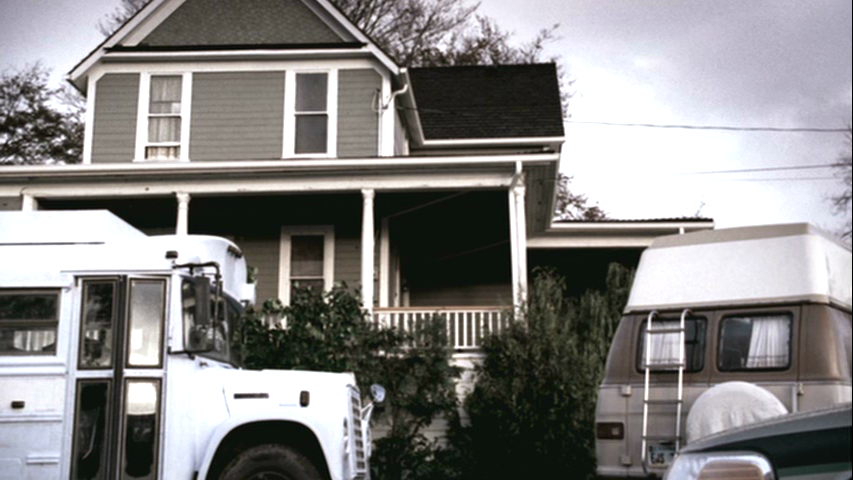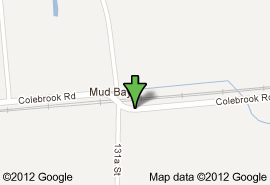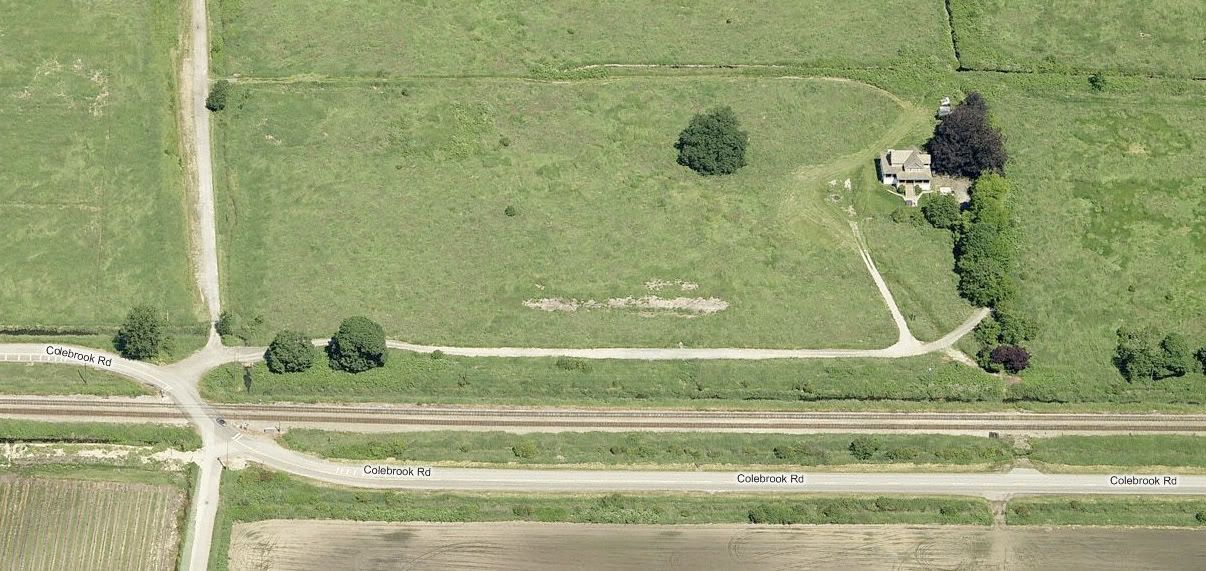 Burnaby Hospital
3935 Kincaid St, Burnaby, BC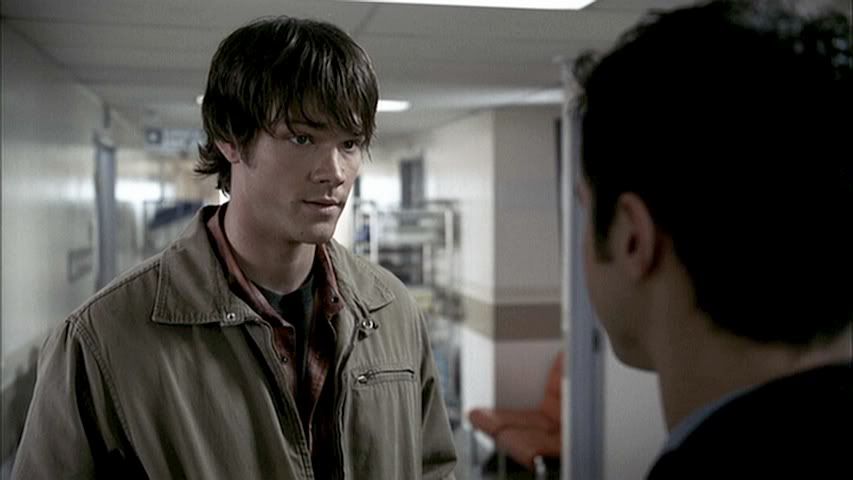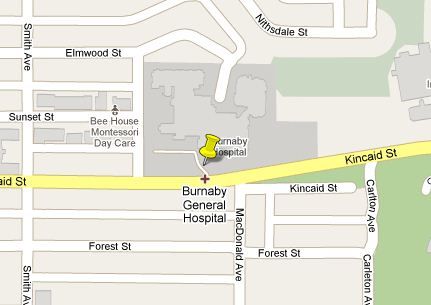 1.13 Route 666
Marine Garage (in Steveston)
3611 Moncton St, Richmond BC, V7E 3A5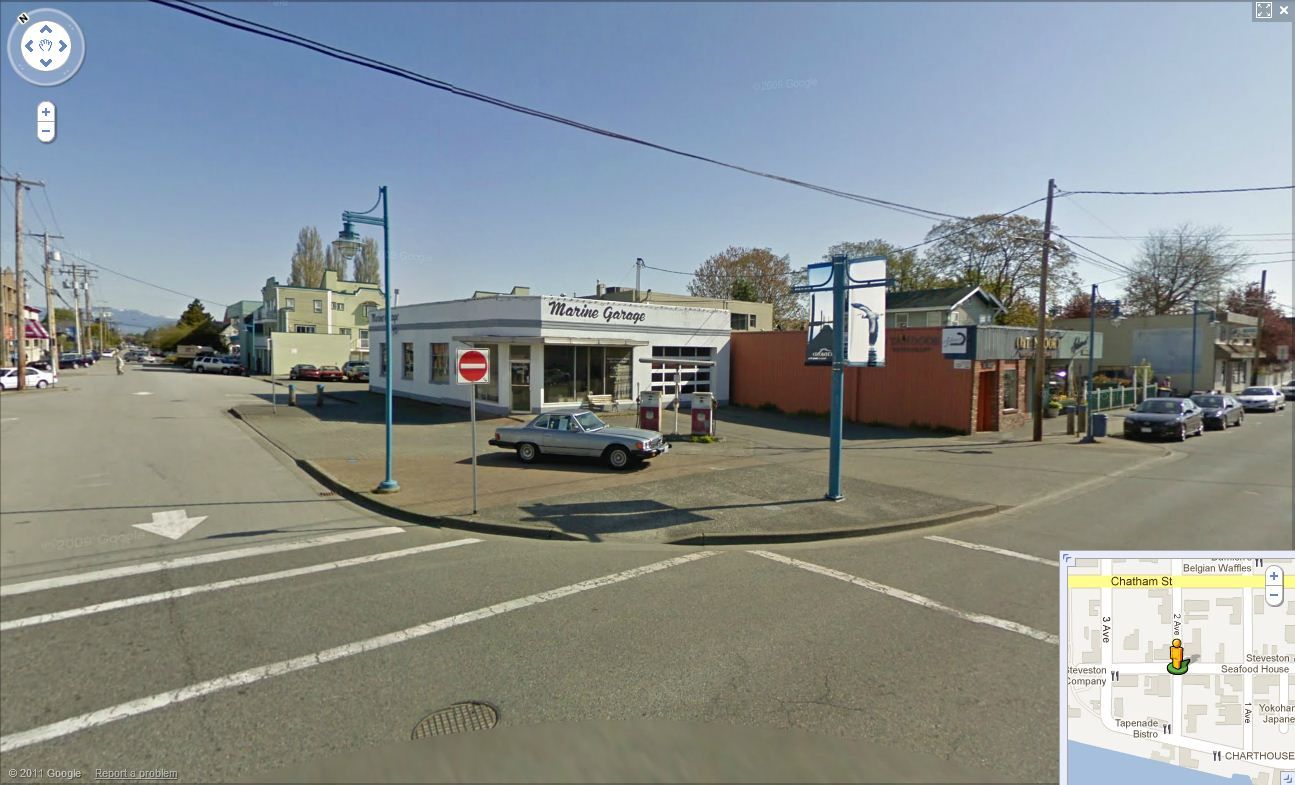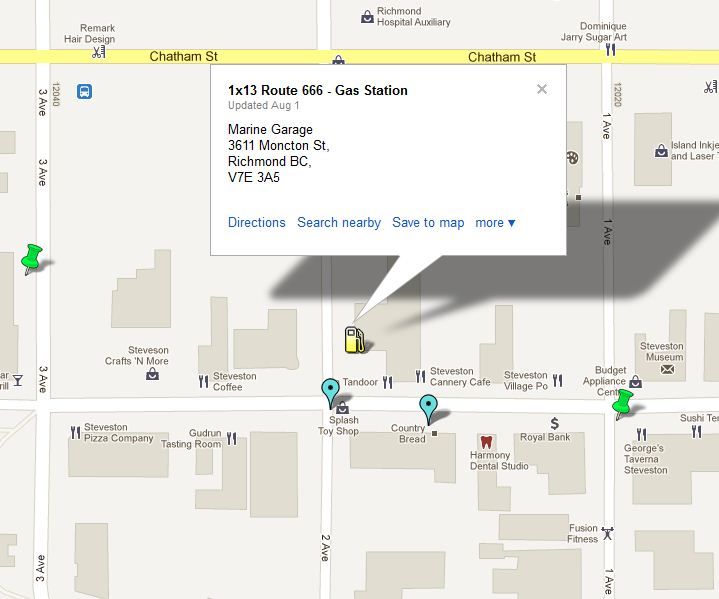 London Heritage Farm
6511 Dyke Road, Richmond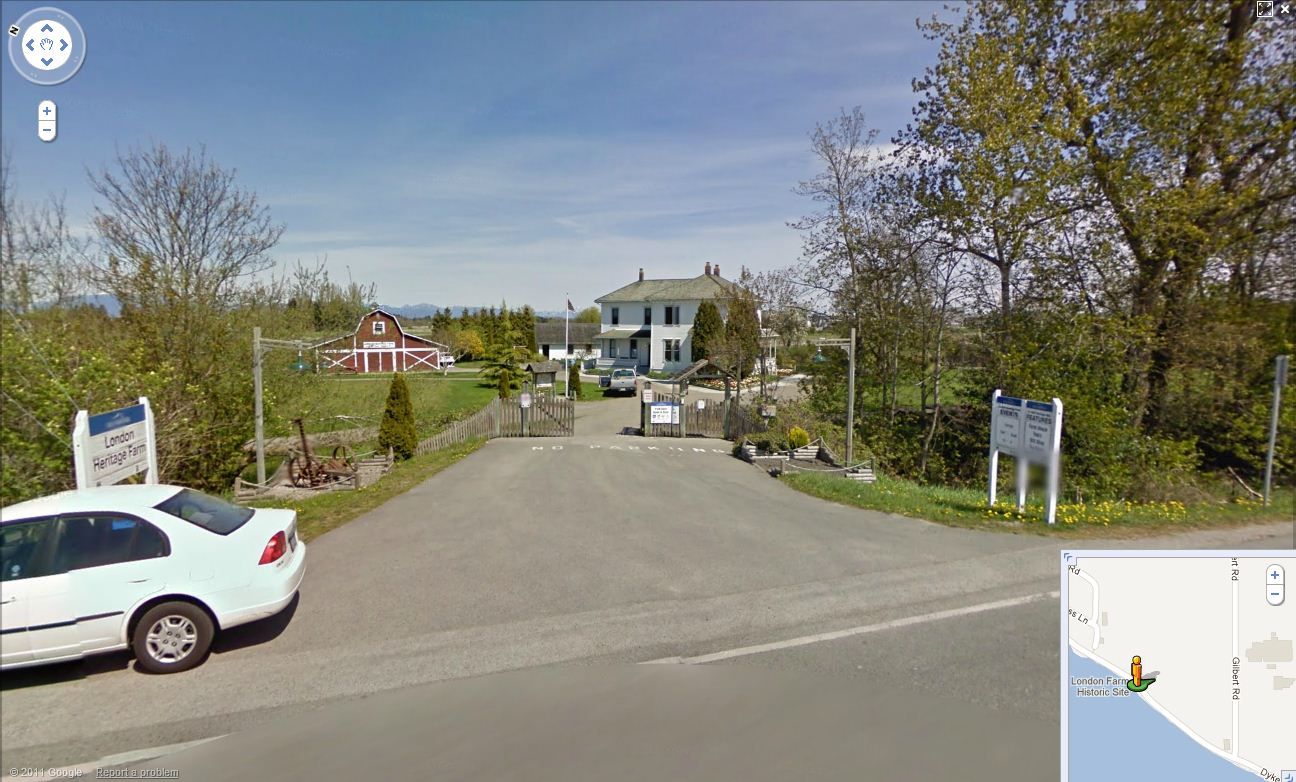 Britannia Heritage Shipyards
5180 Westwater Drive
(at the foot of Railway Ave.)
Richmond, B.C., V7E 6P3
http://www.britannia-hss.ca/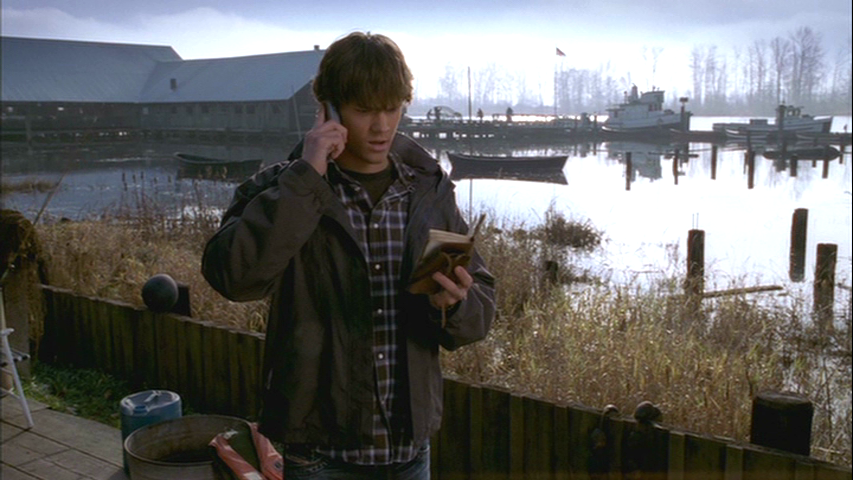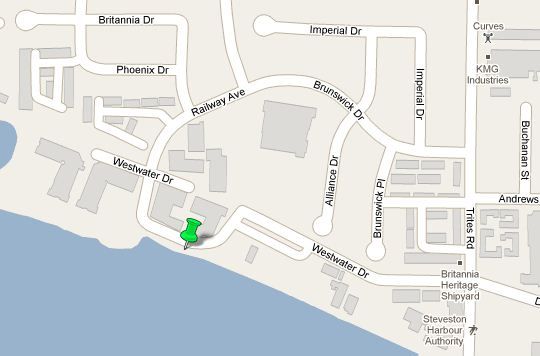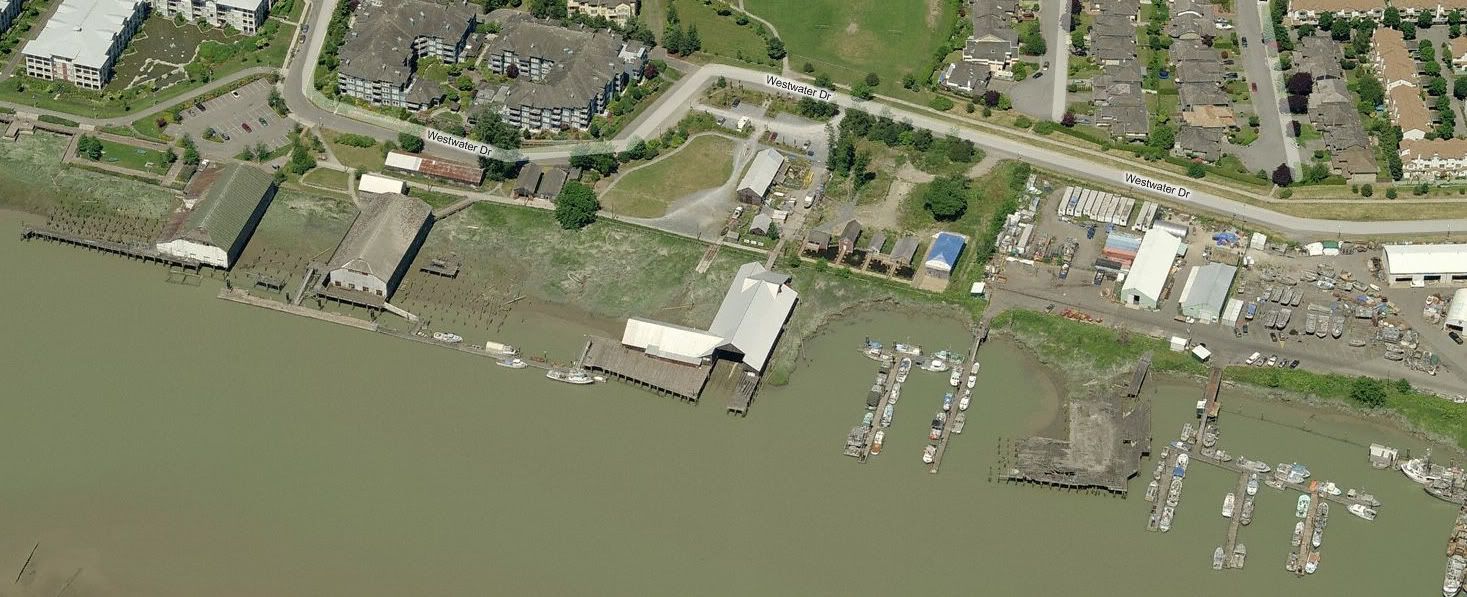 Riverview Mental Hospital
2601 Lougheed Highway, Coquitlam, BC, V3C 4J2
http://en.wikipedia.org/wiki/Riverview_Hospital_(Coquitlam)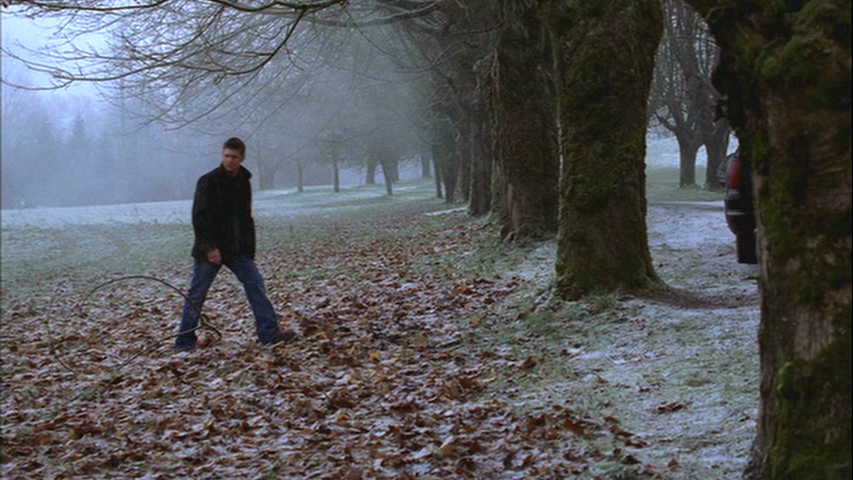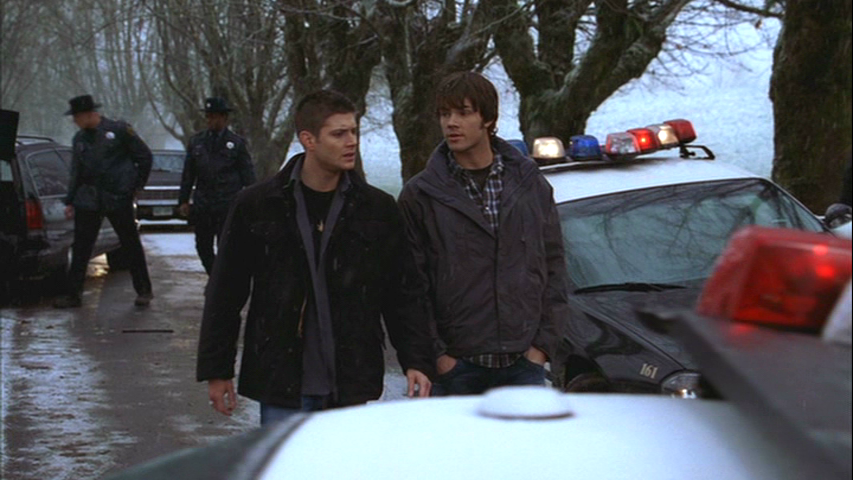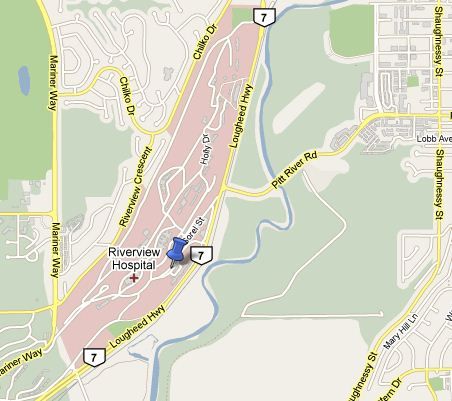 Ontario St & MacKenzie Crescent, Delta, BC V4K 3N2, Canada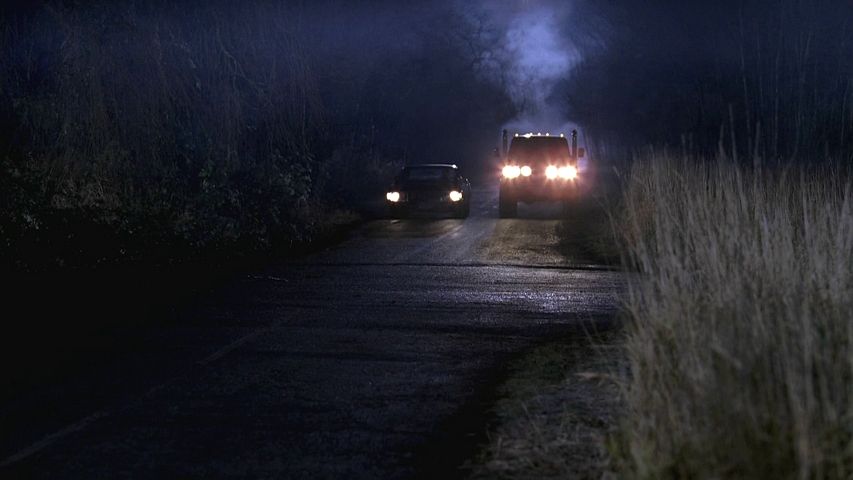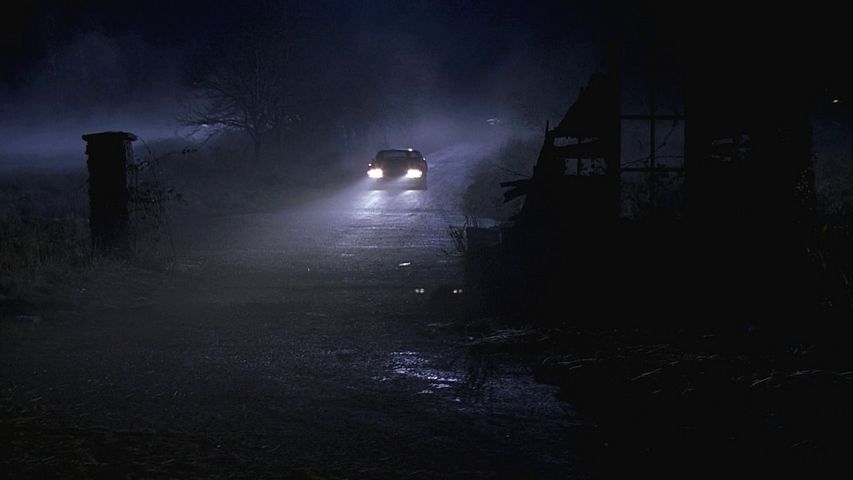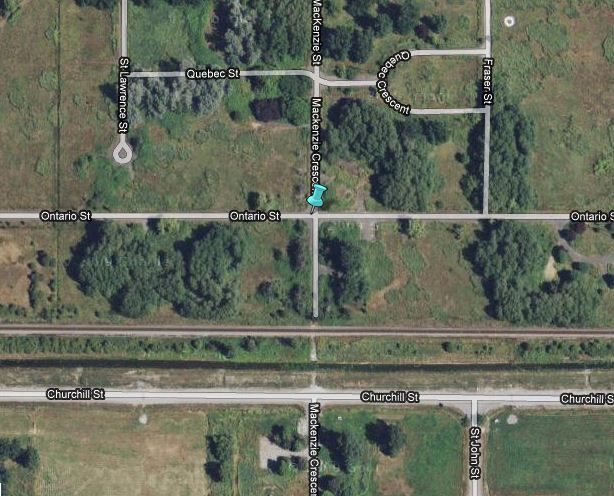 1.14 Nightmare
1435 Haro Street, Vancouver, British Columbia, Canada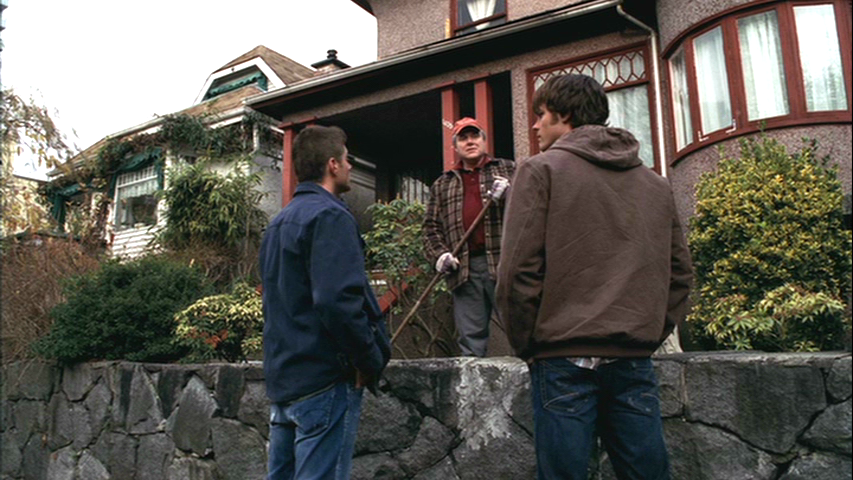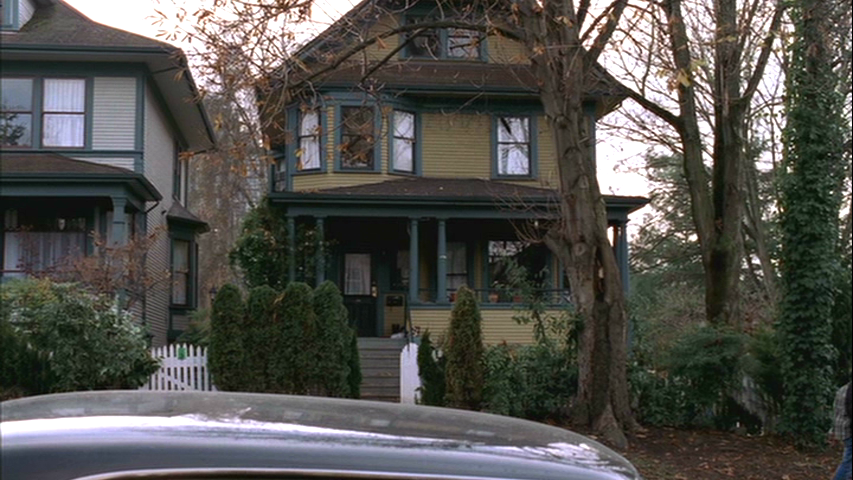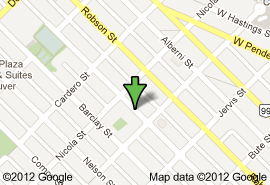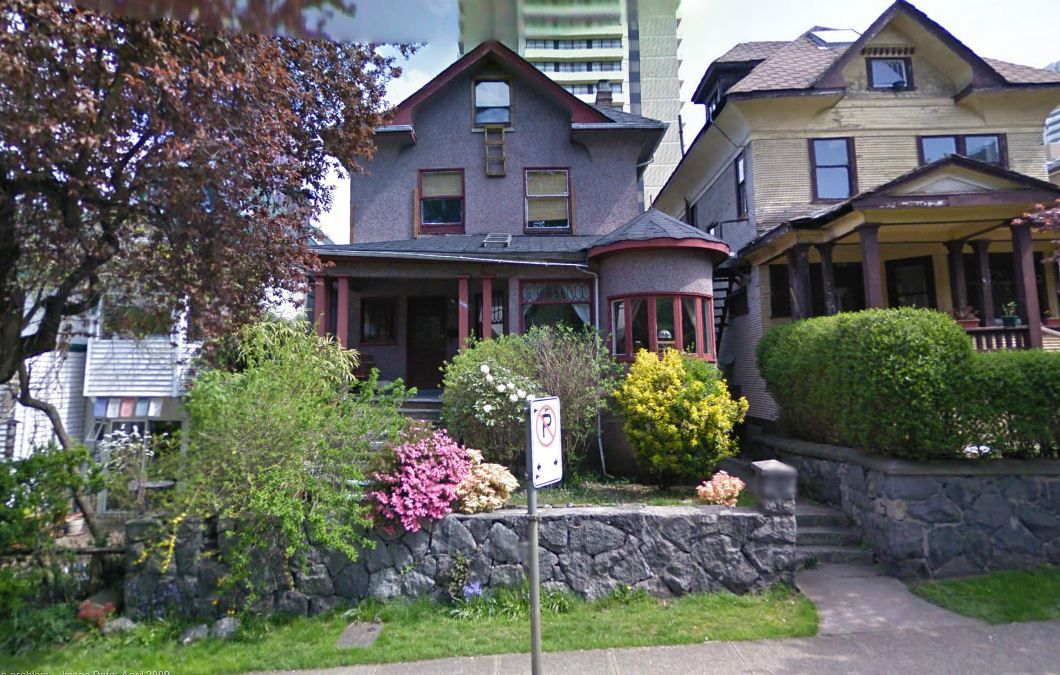 1.15 The Benders
Accurate Iron Works
2468 Dollarton Hwy, North Vancouver, BC V7H 1A8, Canada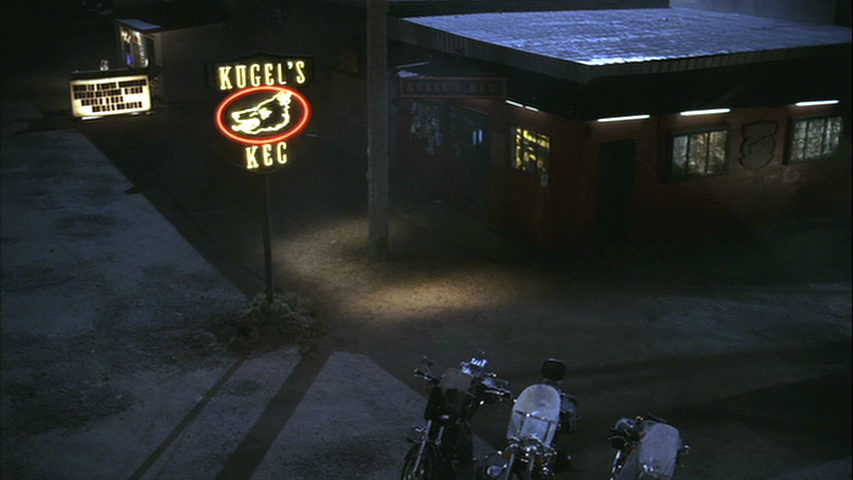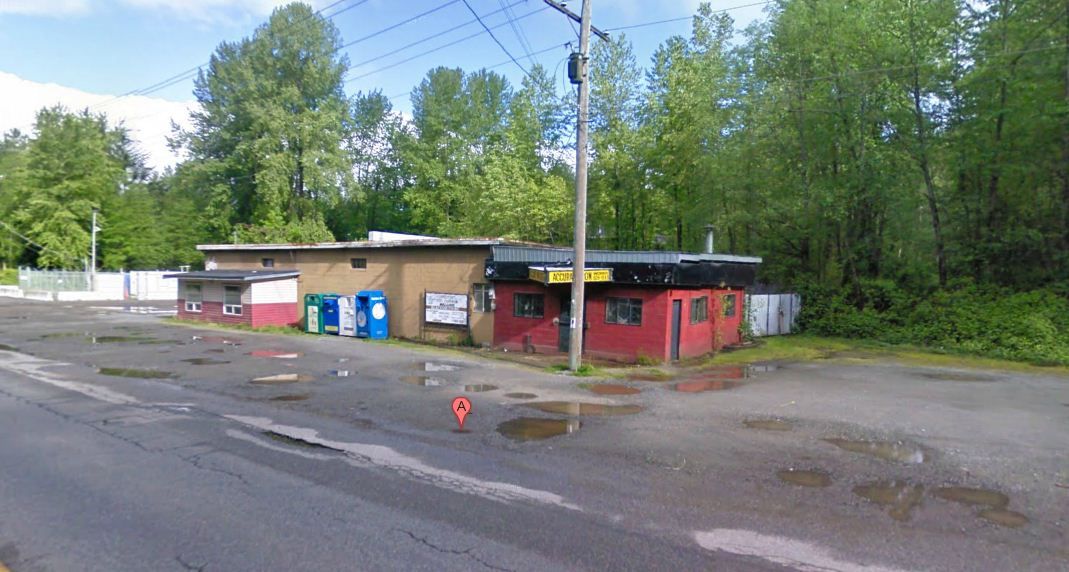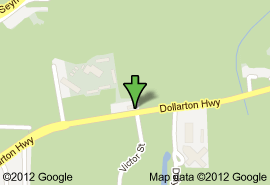 Memorial Peace Park, Maple Ridge (in front of the ACT)
11900 224 St. Maple Ridge, V2X 8T1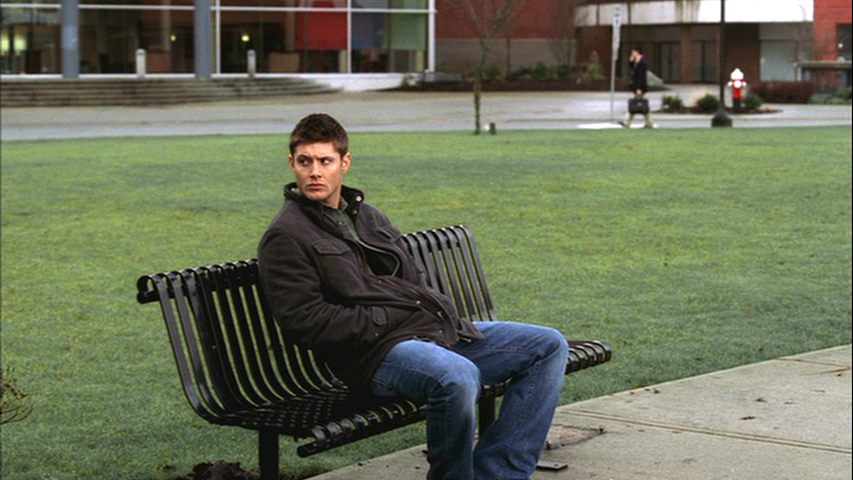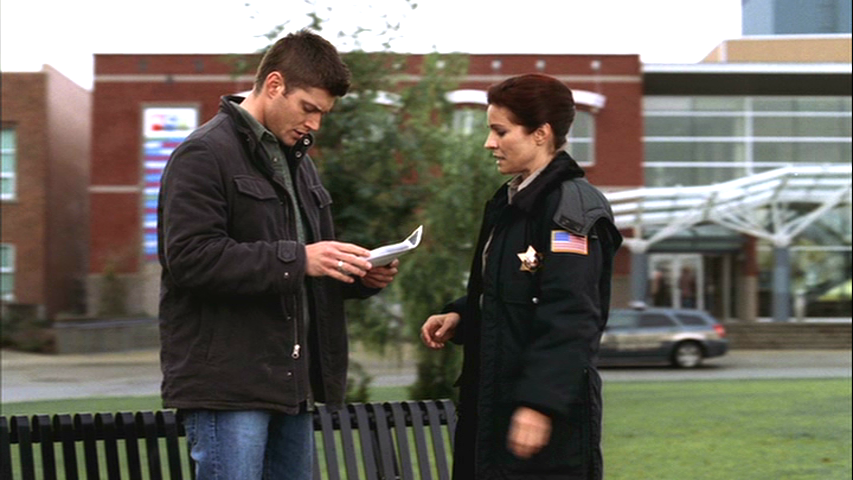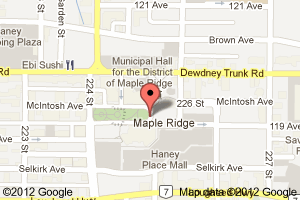 Bordertown - North of Maple Ridge
www.virtuestudioranch.com/
My info. source:
"...road access was via 224st and left at the end onto 144 ave. Last time I was up there it was gated with the standard no trespassing signs. If they are doing any work up there there will also be security."
http://www.clubtread.com/sforum/topic.asp?TOPIC_ID=17311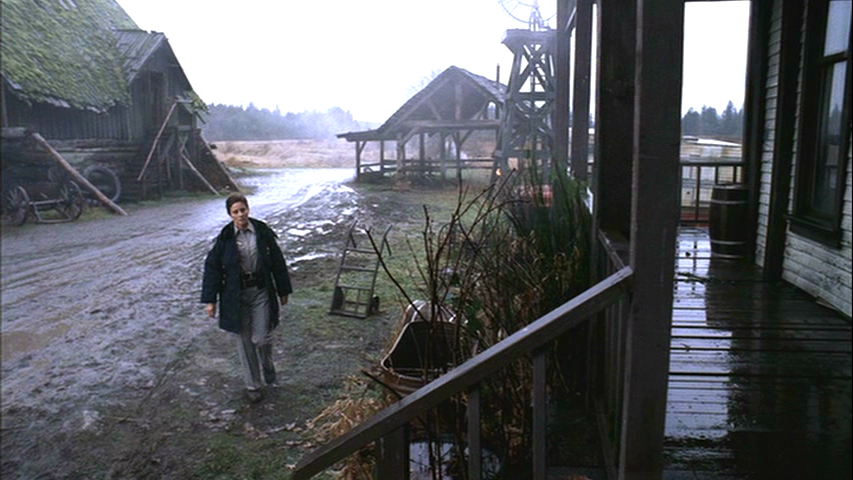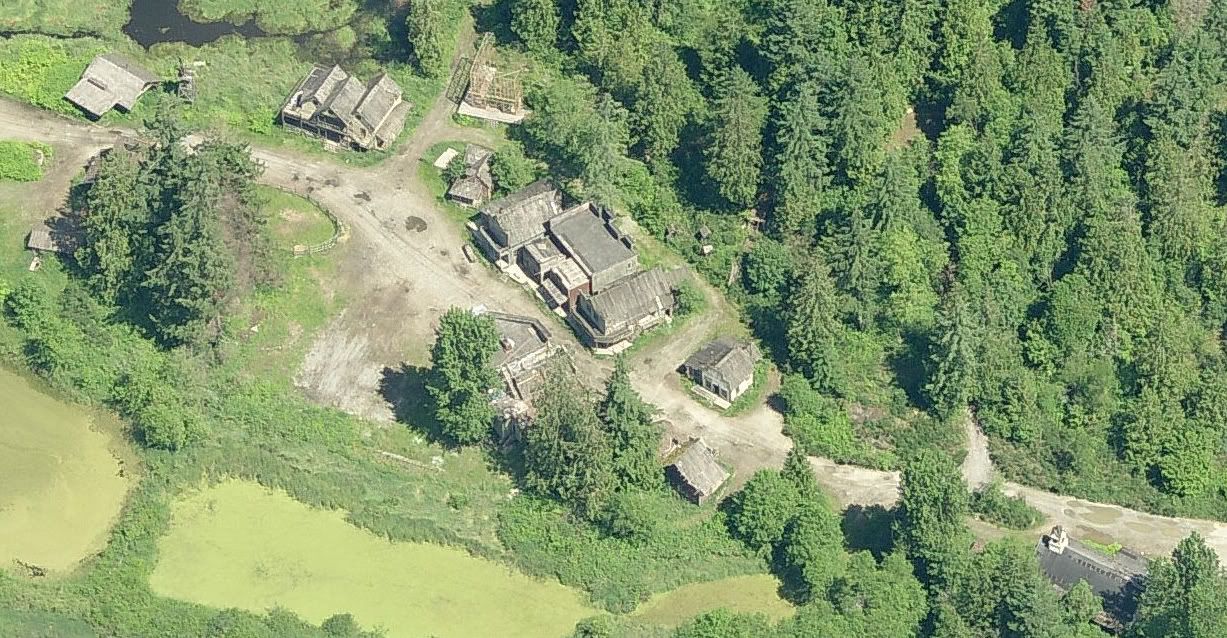 1.16 Shadow
Malone's Bar and Grill
608 West Pender Street, Vancouver, BC, V6B 1V8, Canada
http://www.malones.bc.ca/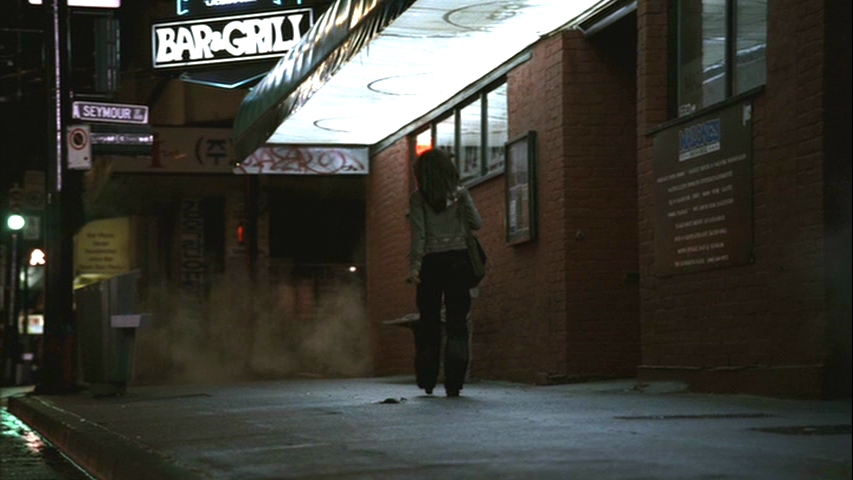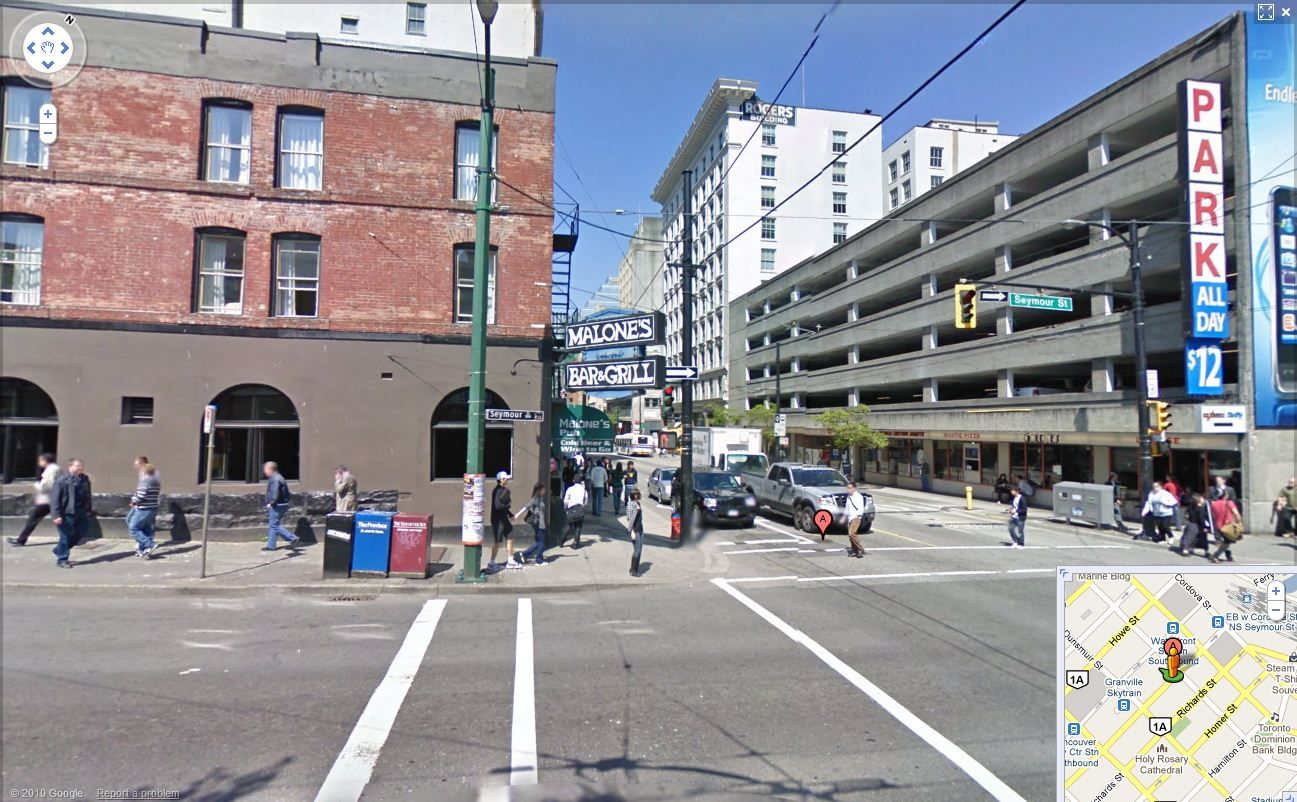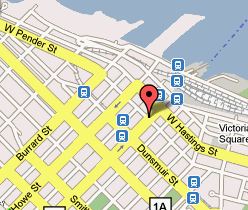 American Backpackers Hostel
347 West Pender Street, Vancouver, BC V6B Canada
http://www.ameribackpackers.com/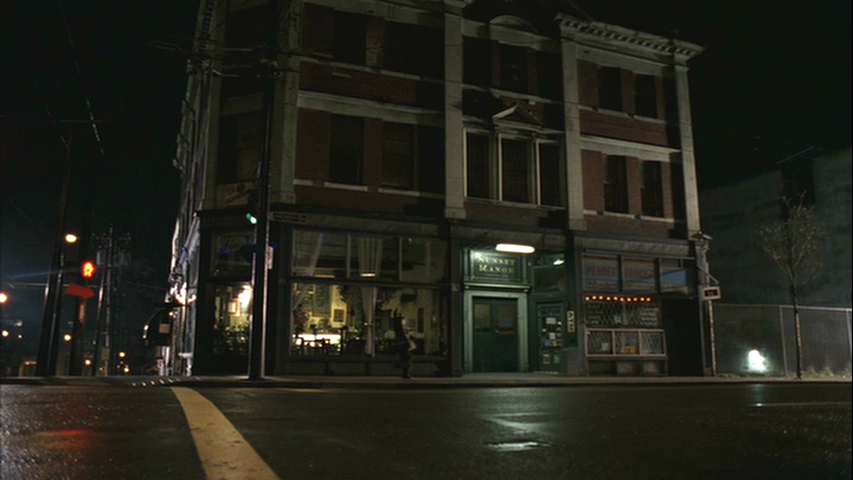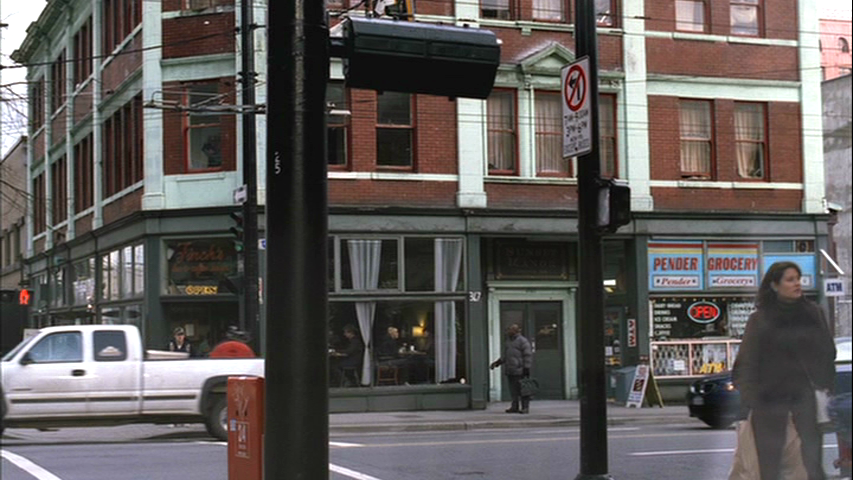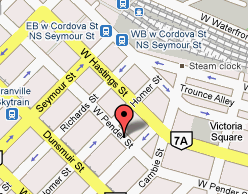 Cambie Bar and Grill
300 Cambie Street, Vancouver, BC V6B 2N3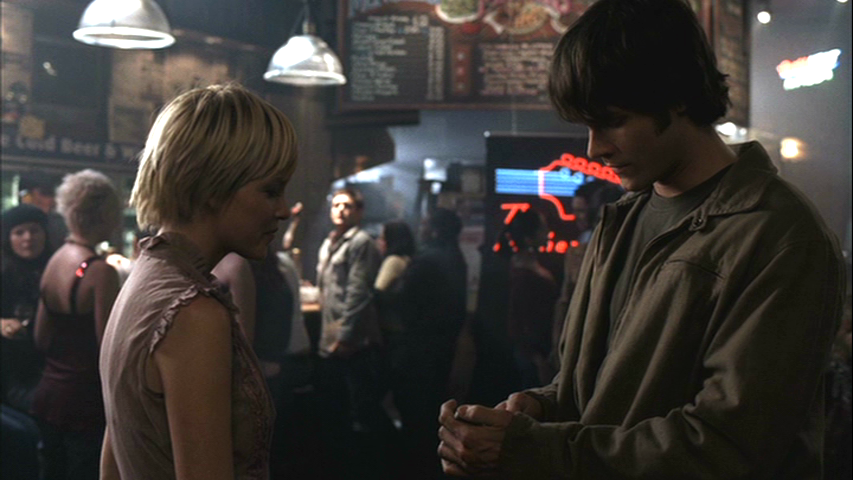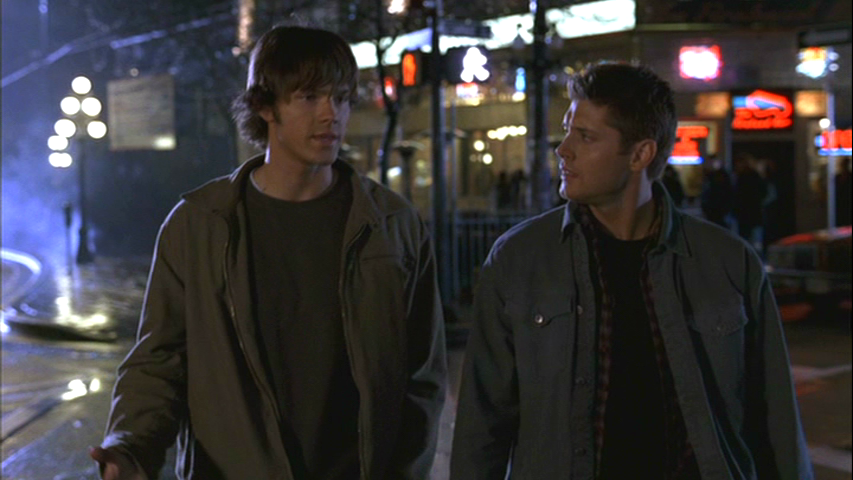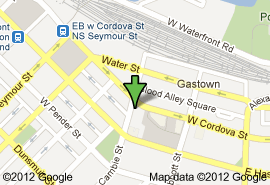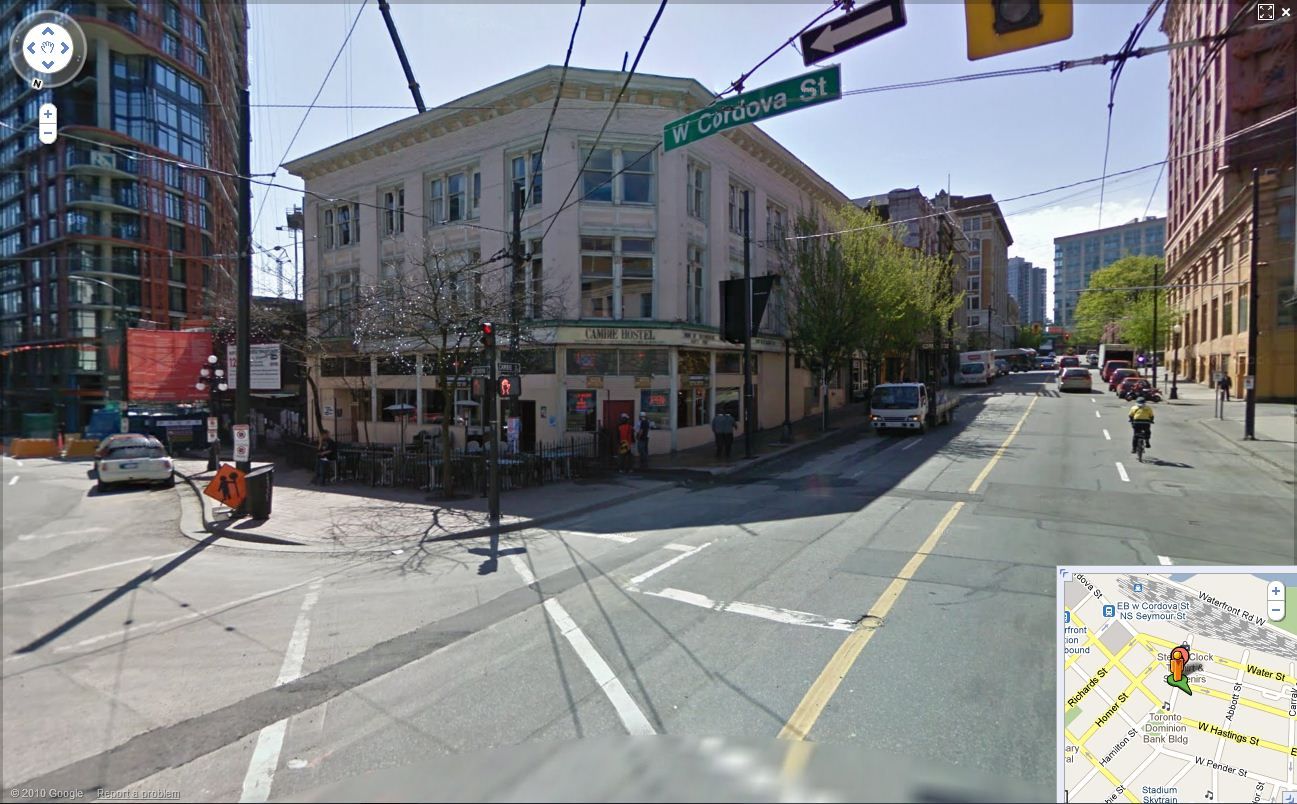 Victorian Hotel
514 Homer Street, Vancouver, BC V6B 2V6, Canada
http://www.victorianhotel.ca/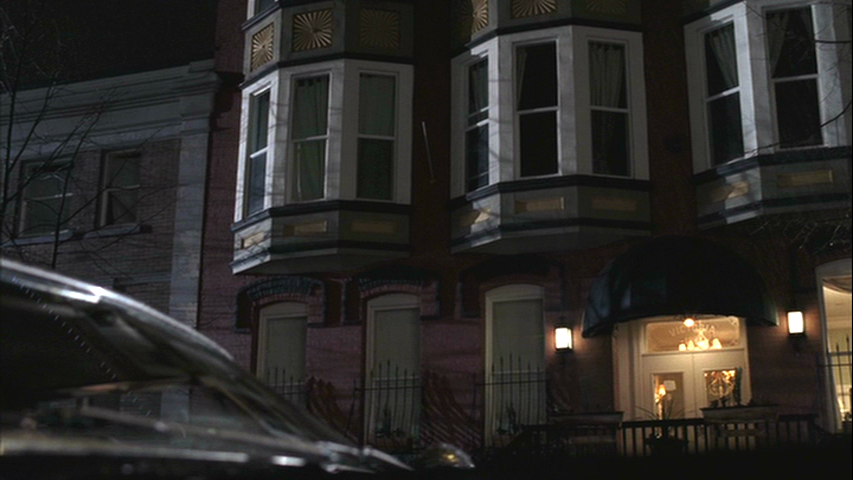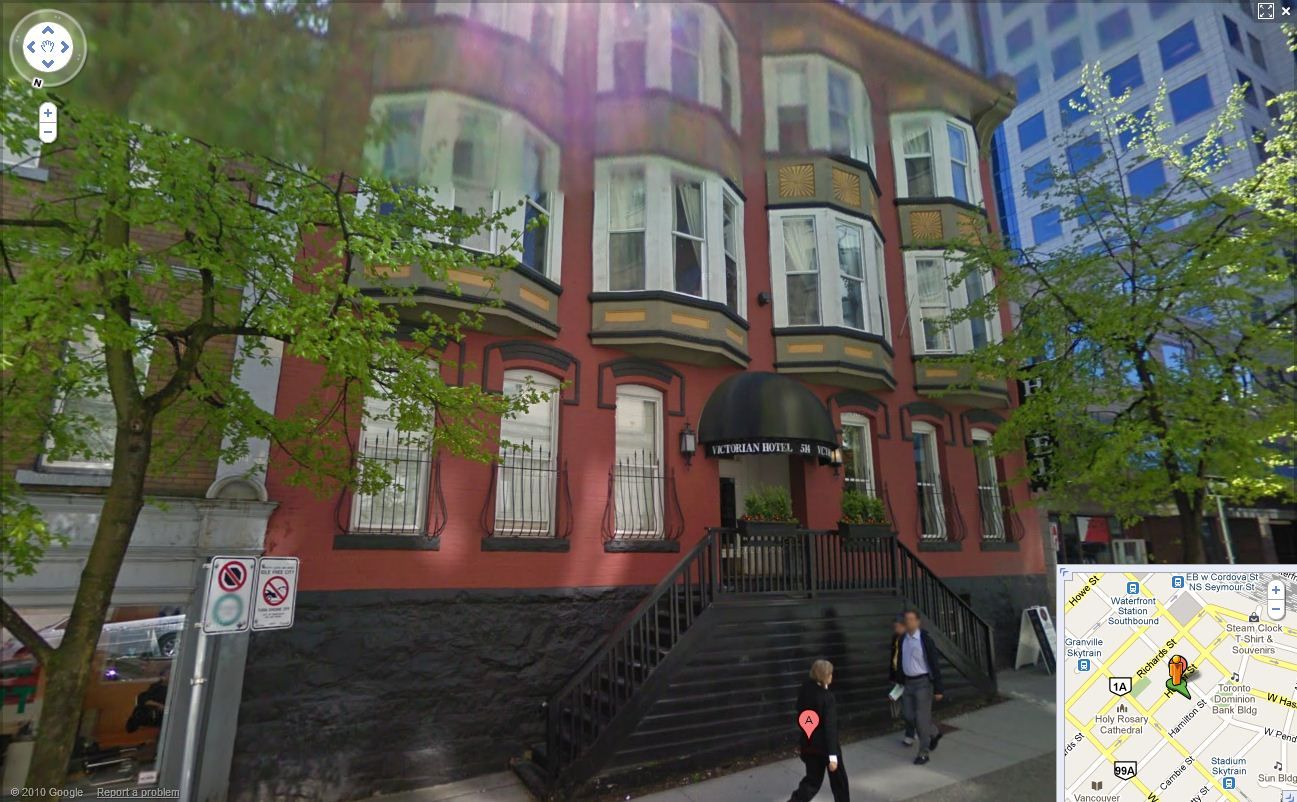 Save-On Meats
43 Hastings Street West, Vancouver, BC V6B 1G4, Canada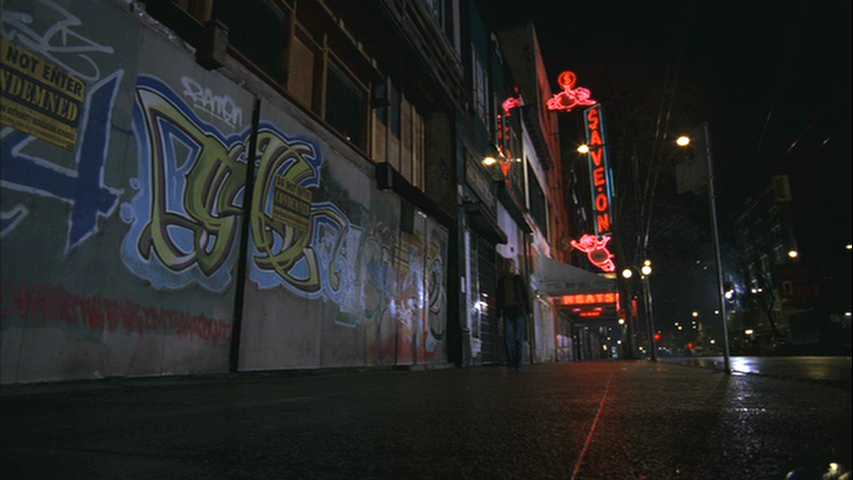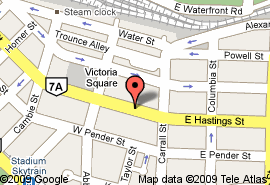 Danny's Inn
317 Cambie Street, Vancouver, BC V6B 2N4, Canada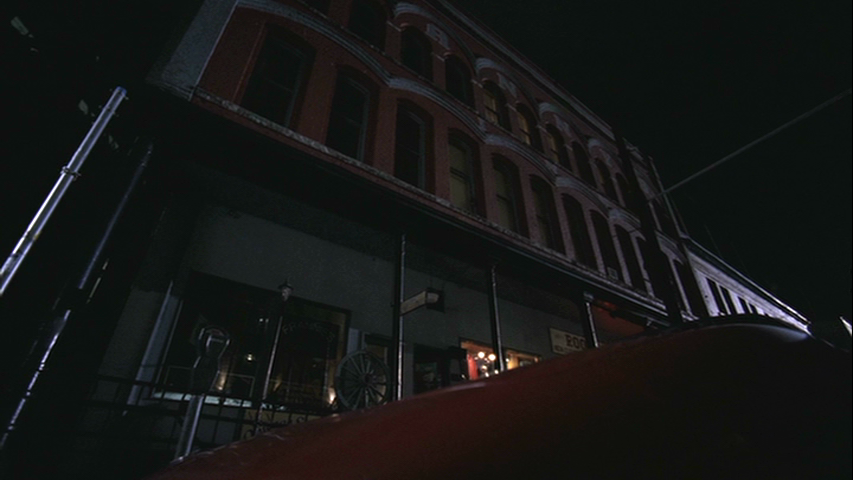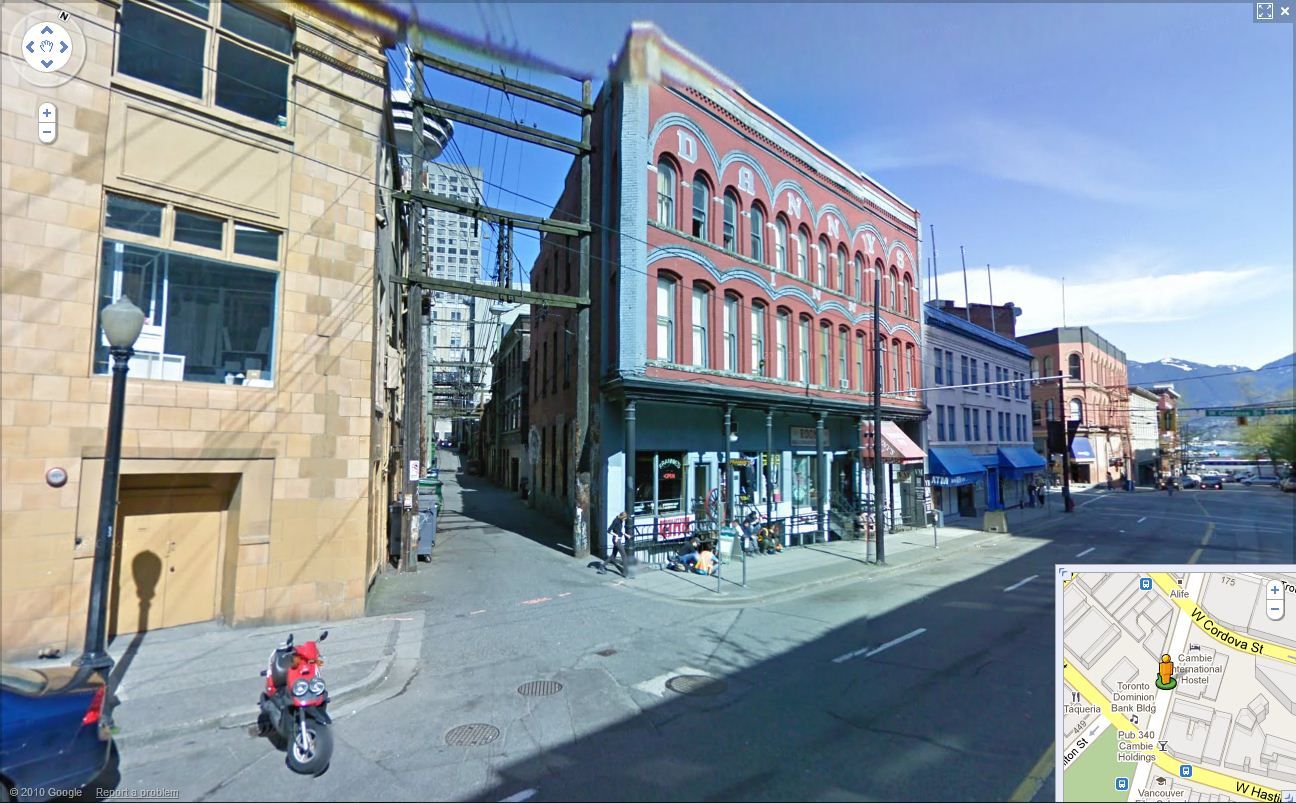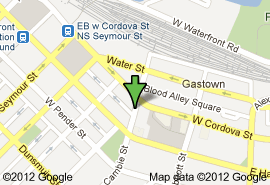 (Alley Across From) The Cambie General Store & Bakery & right next to Danny's Inn
312 Cambie Street, Vancouver, BC V6B 2N3, Canada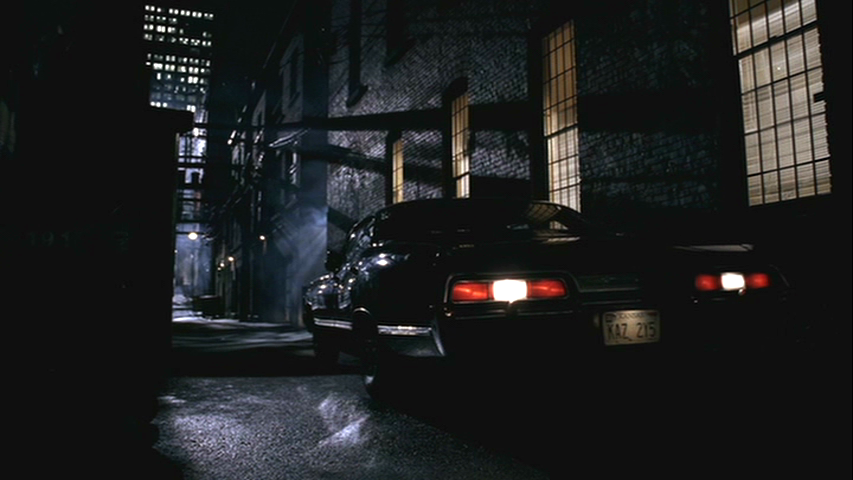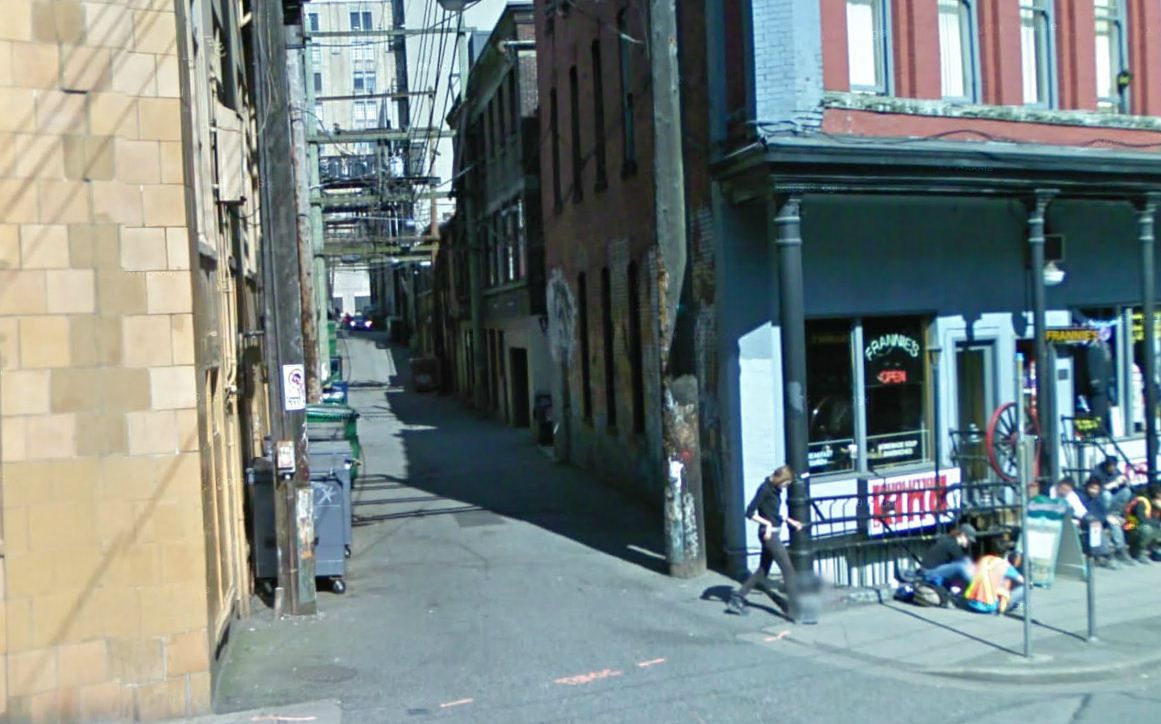 The Cambie General Store & Bakery
312 Cambie Street, 
Vancouver, BC, Canada V6B 2N3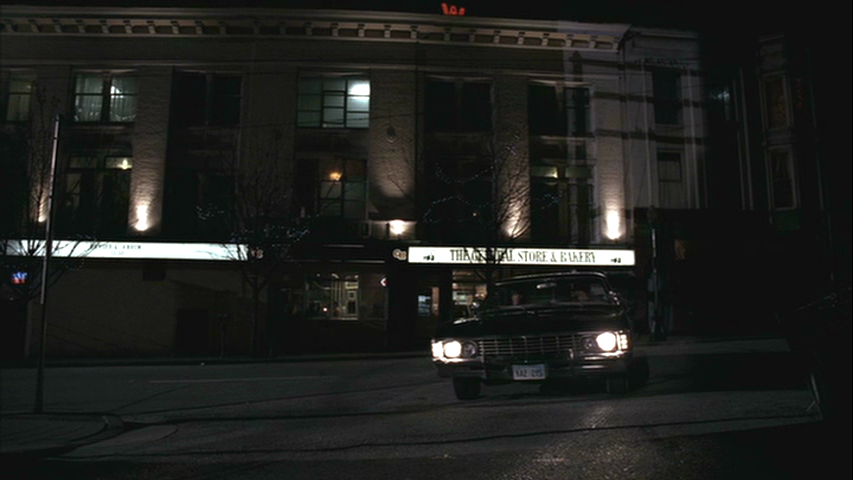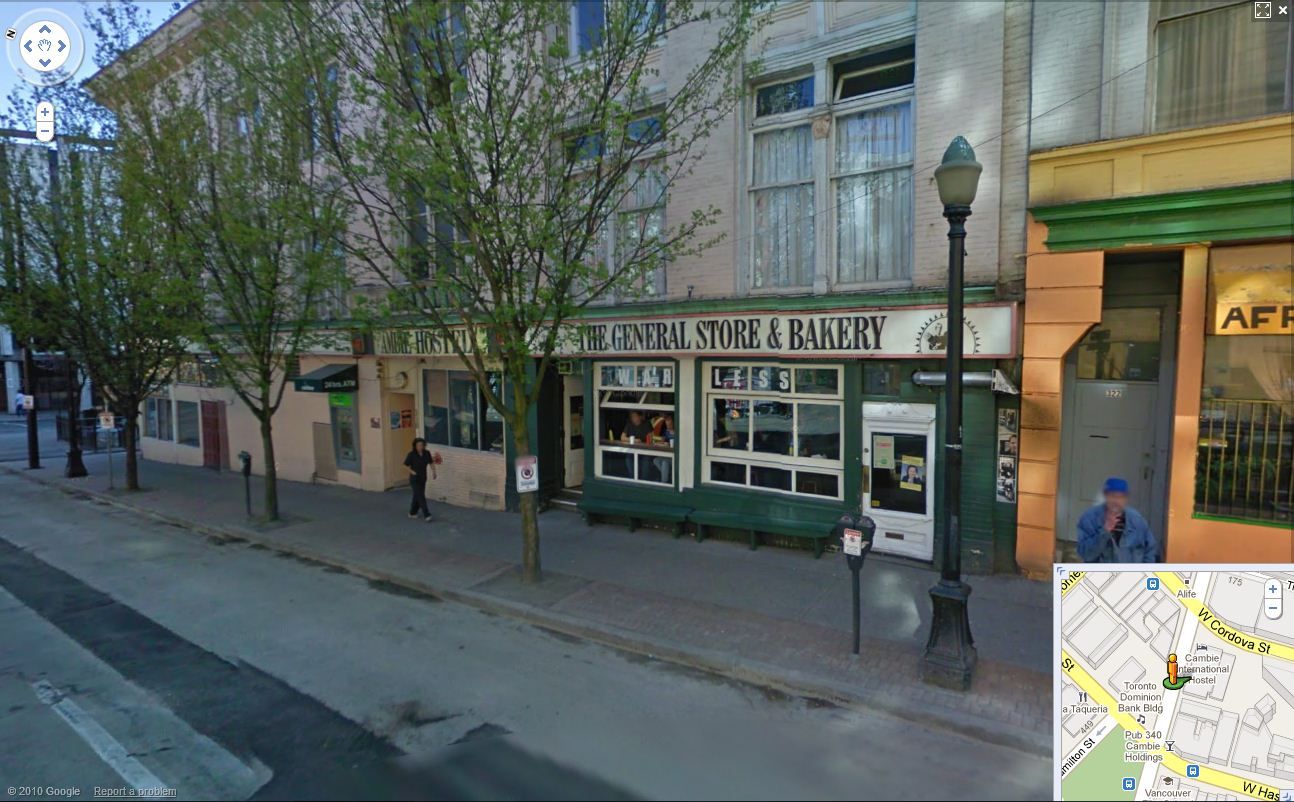 1.17 Hell House
Neptoons Records & CDs
3561 Main Street, Vancouver, BC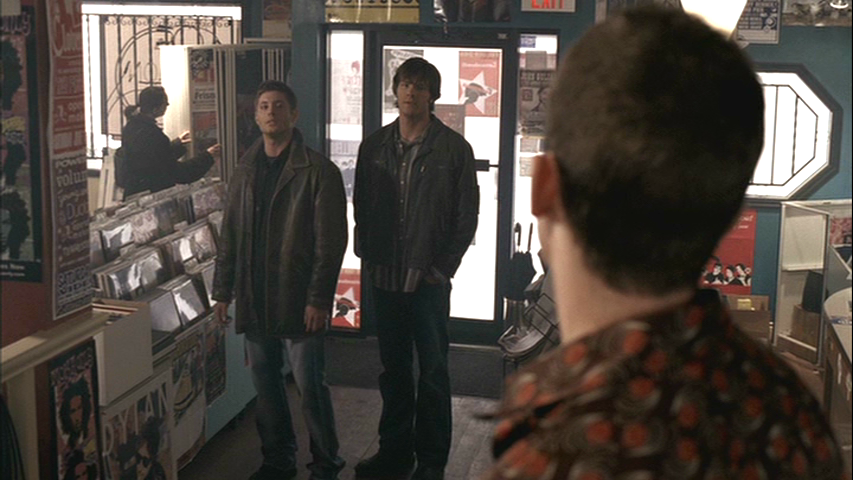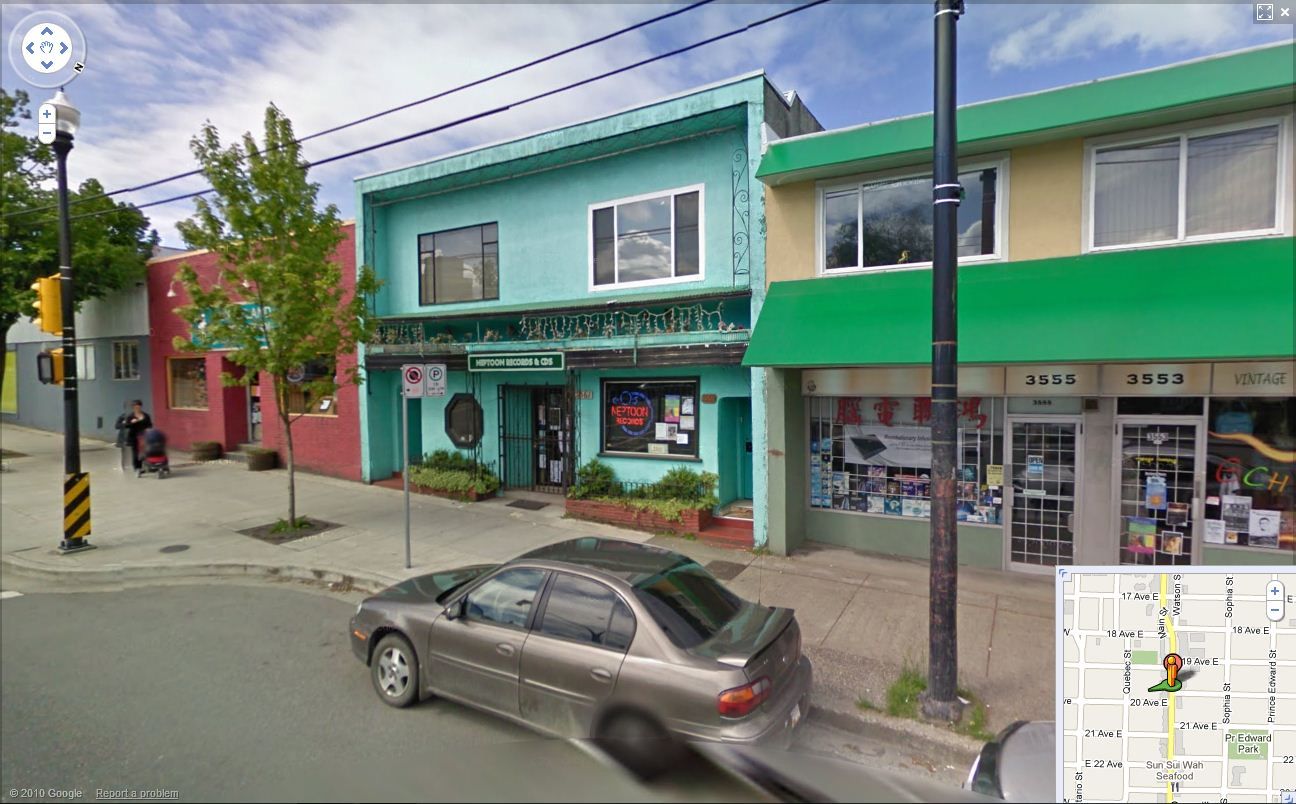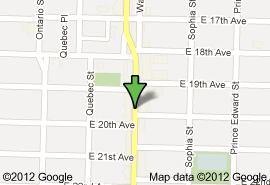 Island Town in Pitt Meadows
Across bridge from Bordertown, but no longer accessible.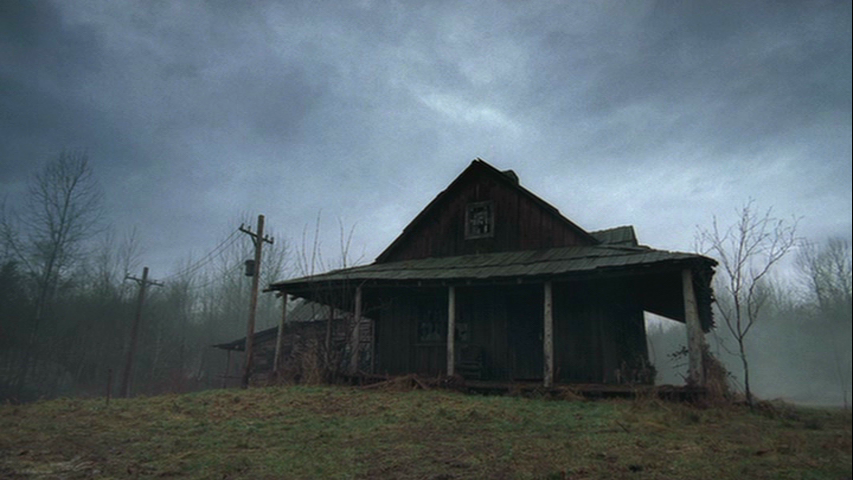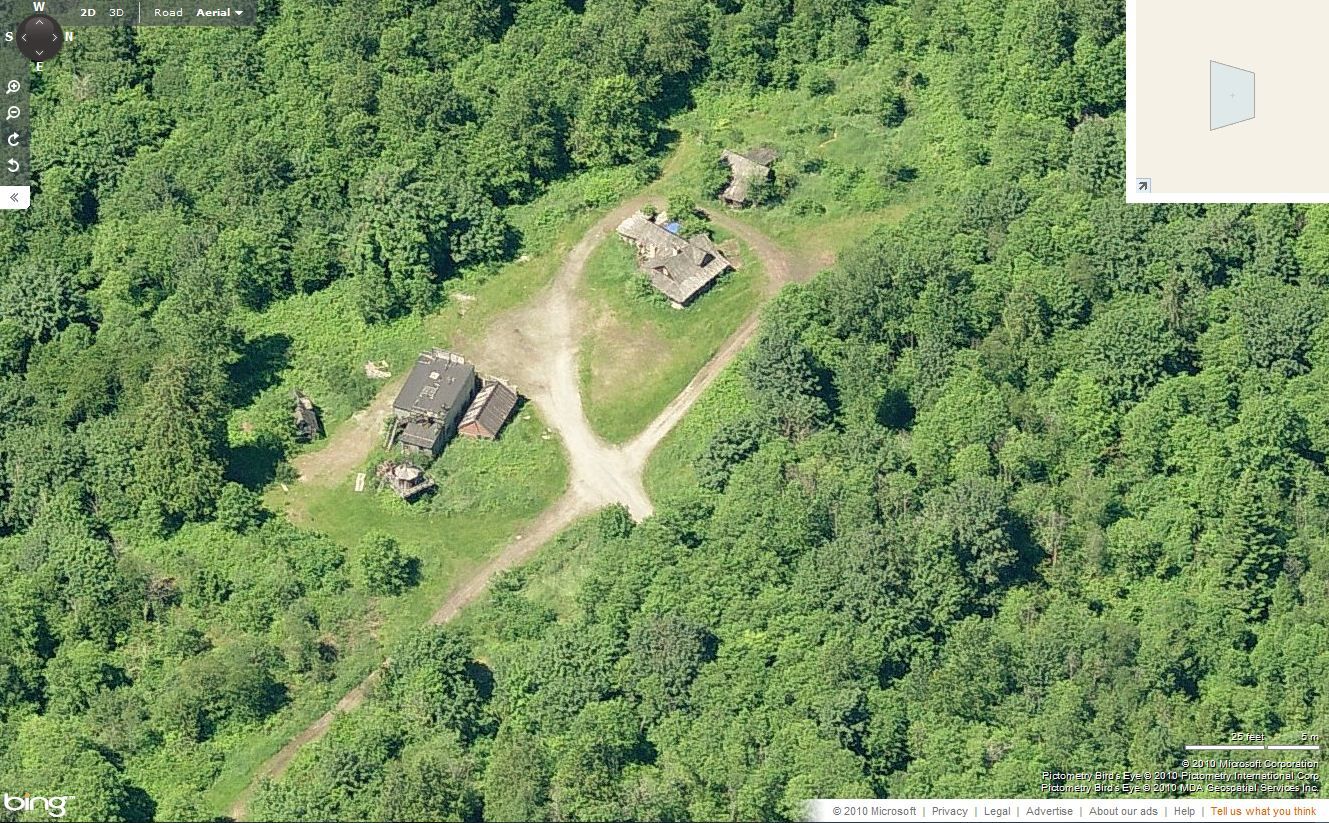 Link To Map Of Island Town
Heritage Hall
3102 Main Street, Vancouver, BC V5T 3G7, Canada
http://www.heritagehall.bc.ca/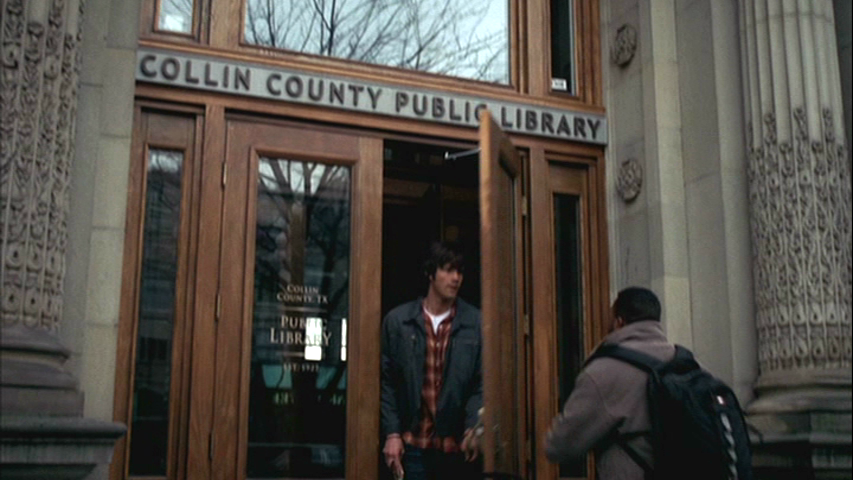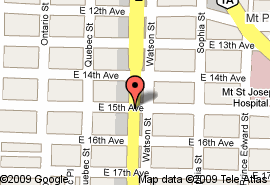 Timberland Motel & Campground
3418 King George Hwy, Surrey, BC , V4P1A8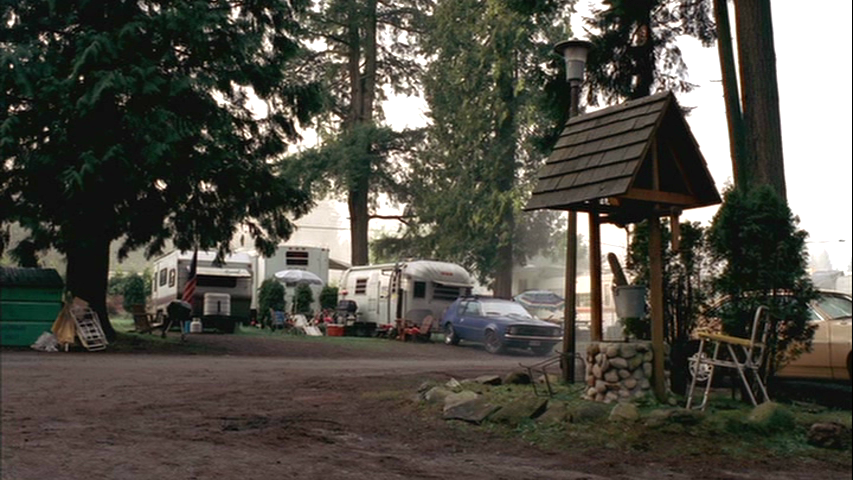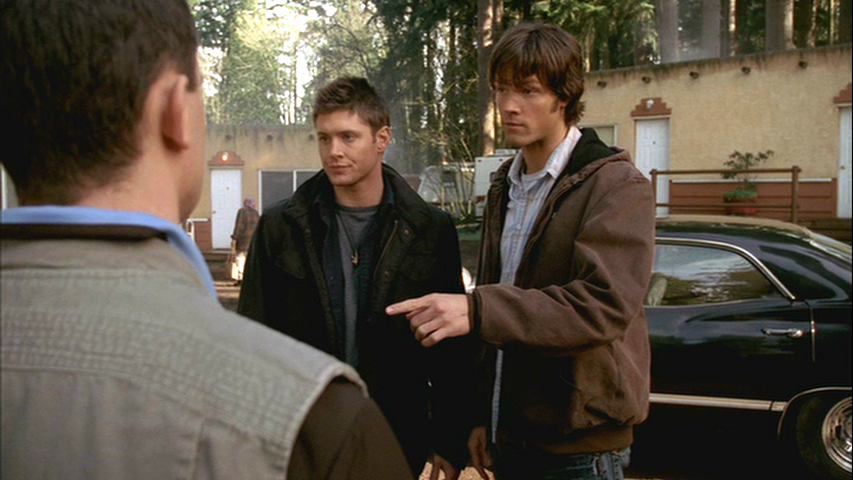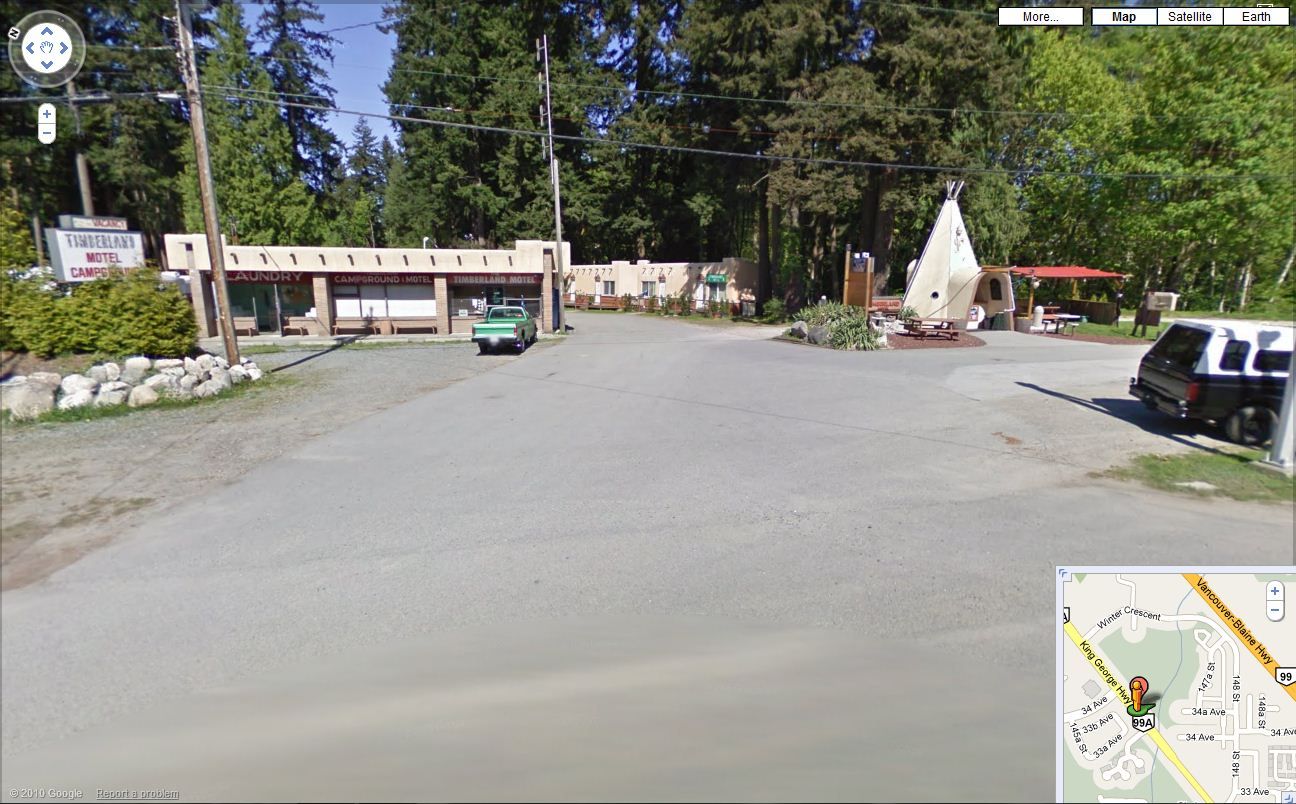 1.18 Something Wicked
Shaughnessy & McAllister St. in Port Coquitlam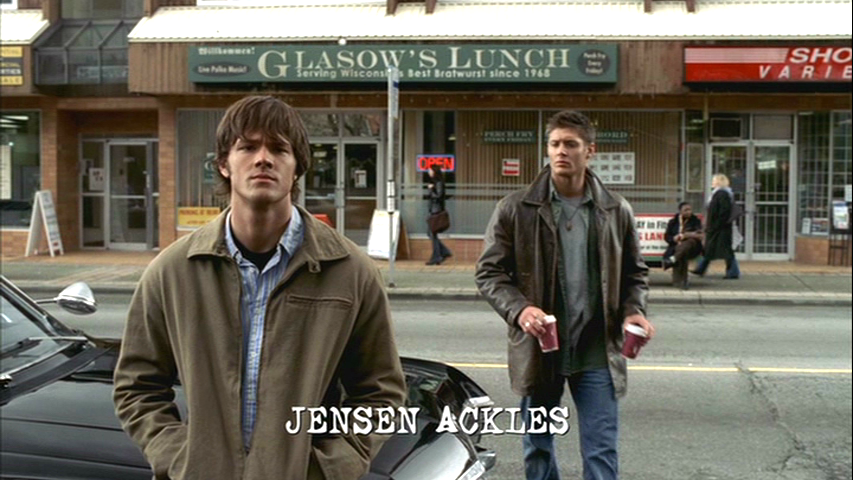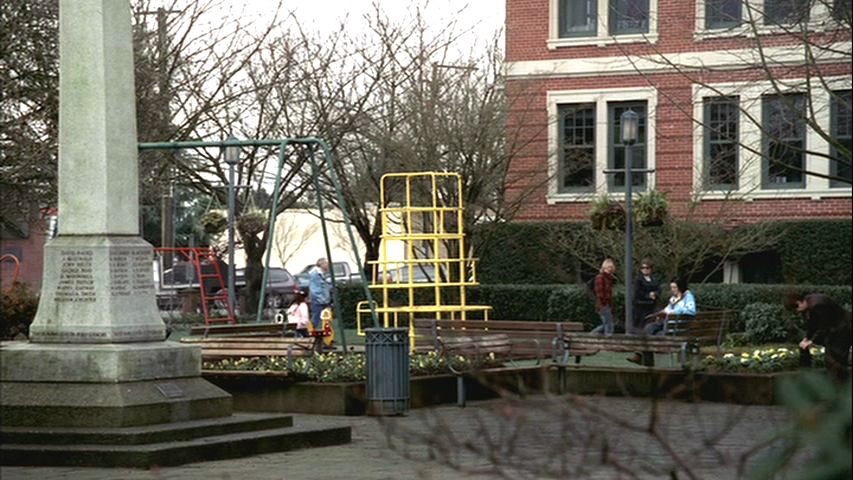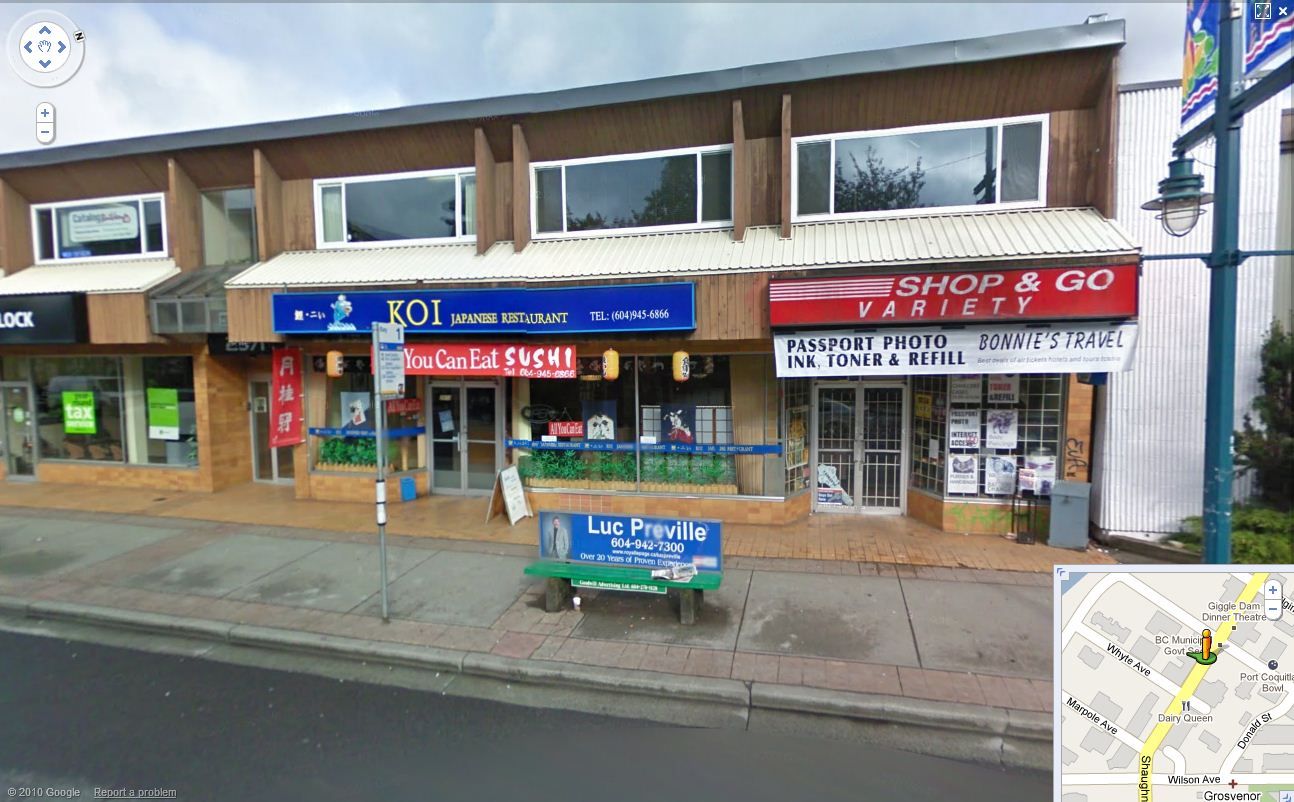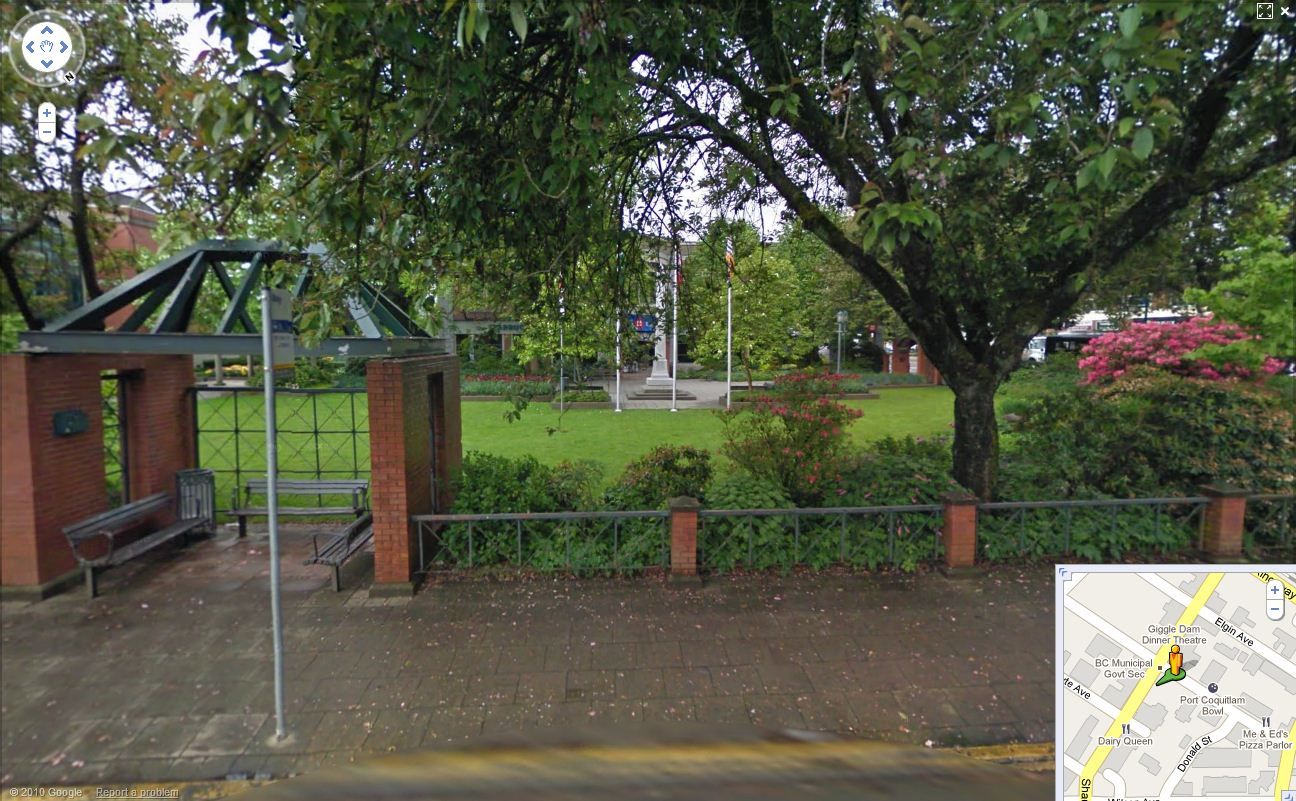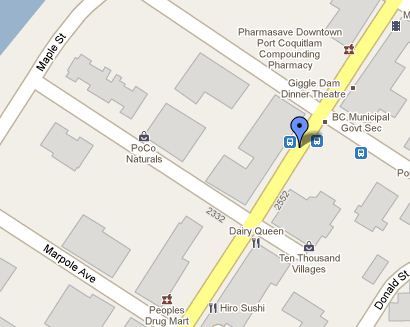 2400 Motel
2400 Kingsway, Vancouver, BC V5R 5G9, Canada
http://www.2400motel.com/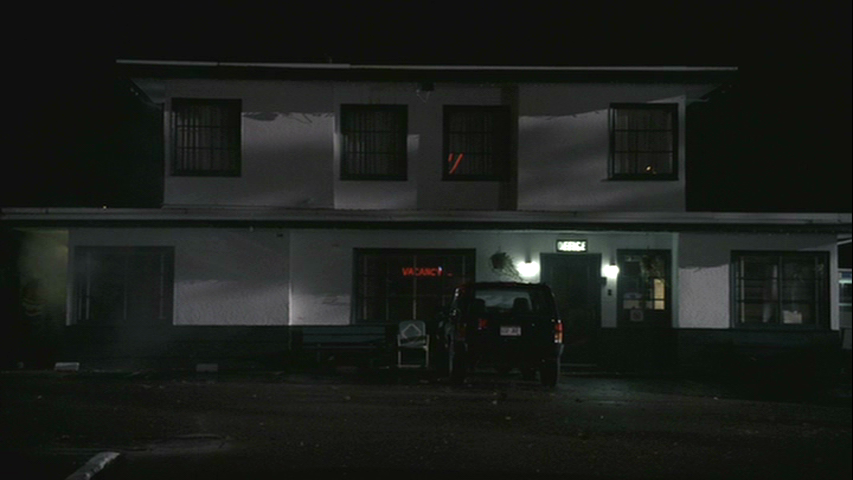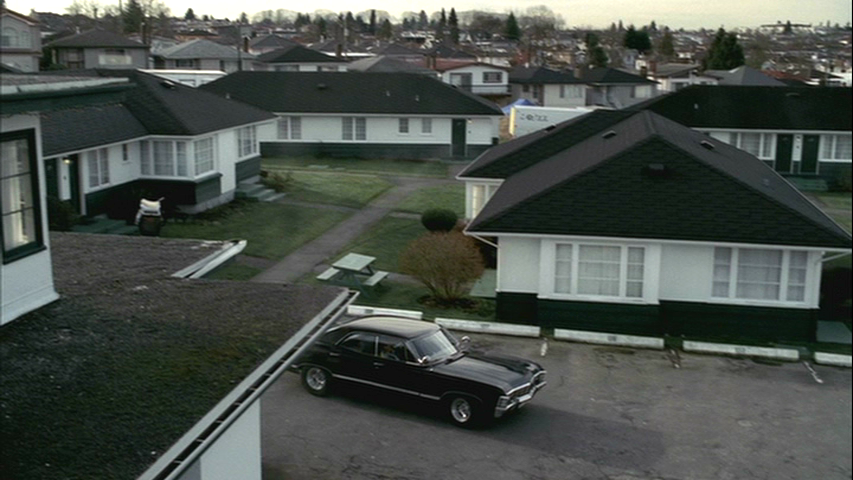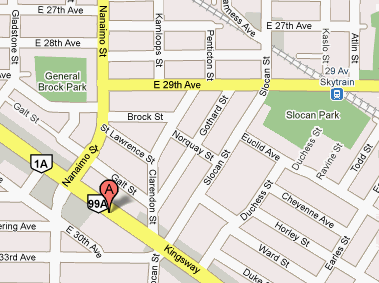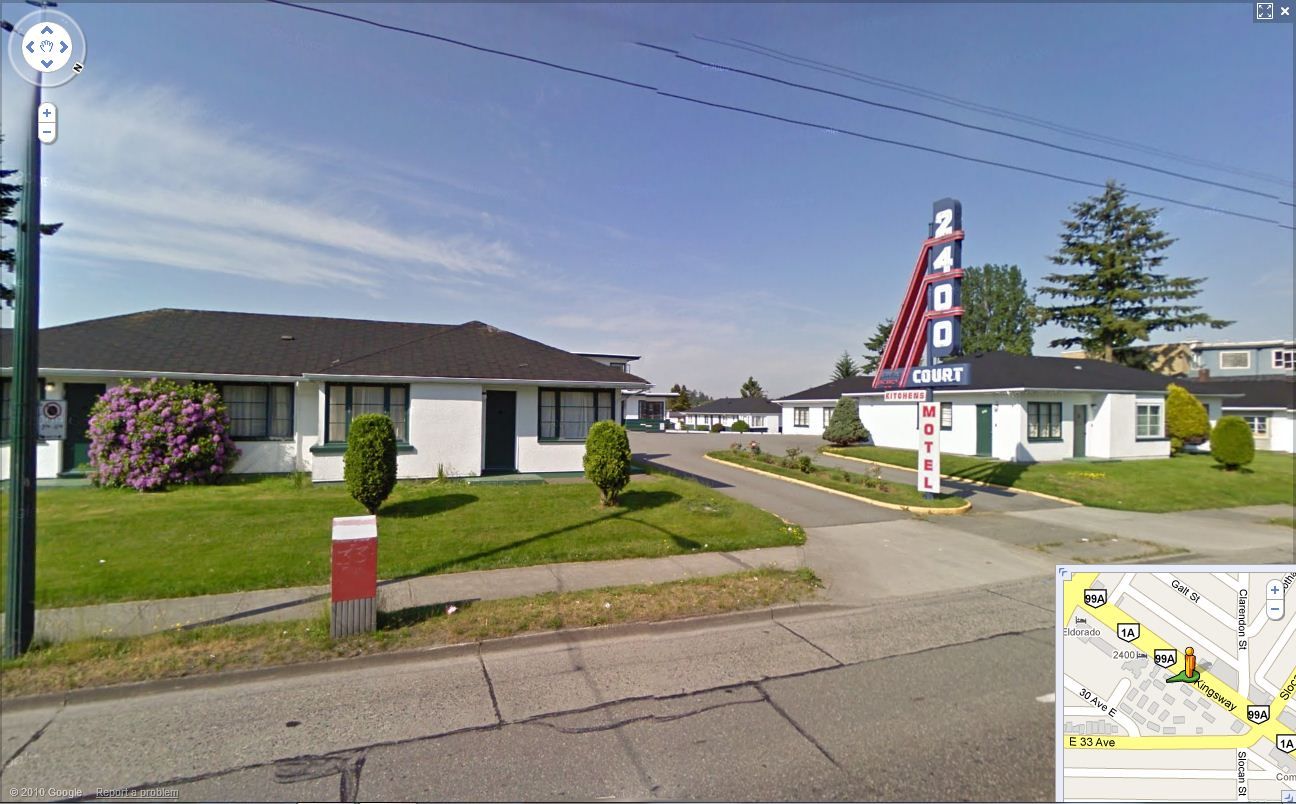 Burnaby General Hospital
3935 Kincaid St, Burnaby, BC V5G 2X6, Canada

Port Coquitlam City Hall
2580 Shaughnessy Street Port Coquitlam BC V3C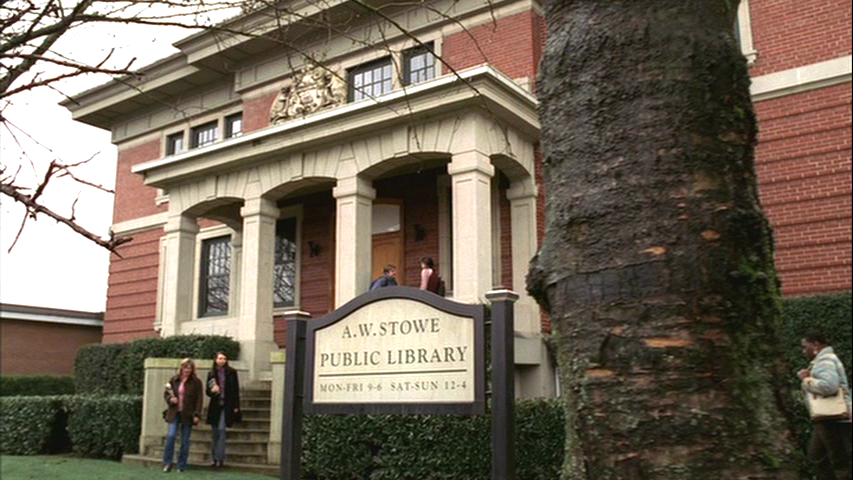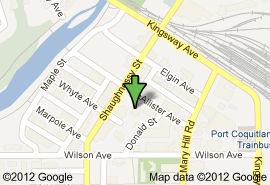 Riverview Mental Hospital
2601 Lougheed Highway, Coquitlam, BC, V3C 4J2
http://en.wikipedia.org/wiki/Riverview_Hospital_(Coquitlam)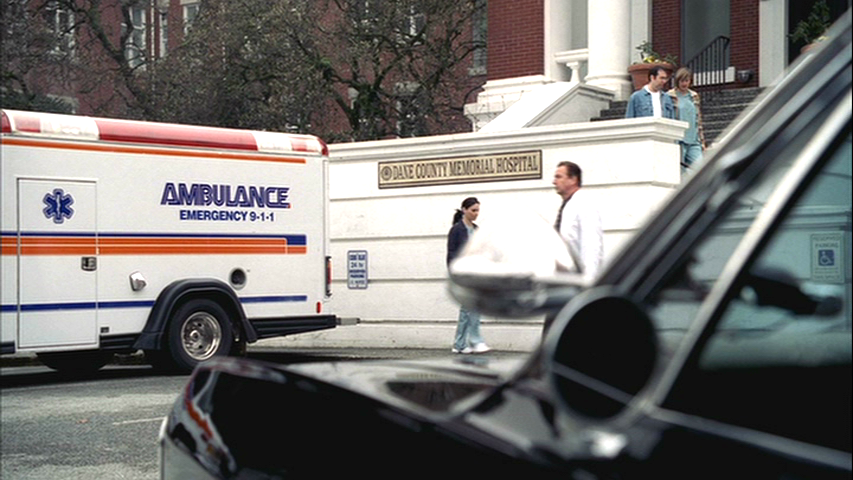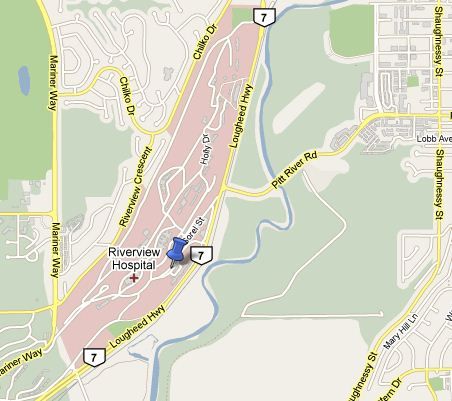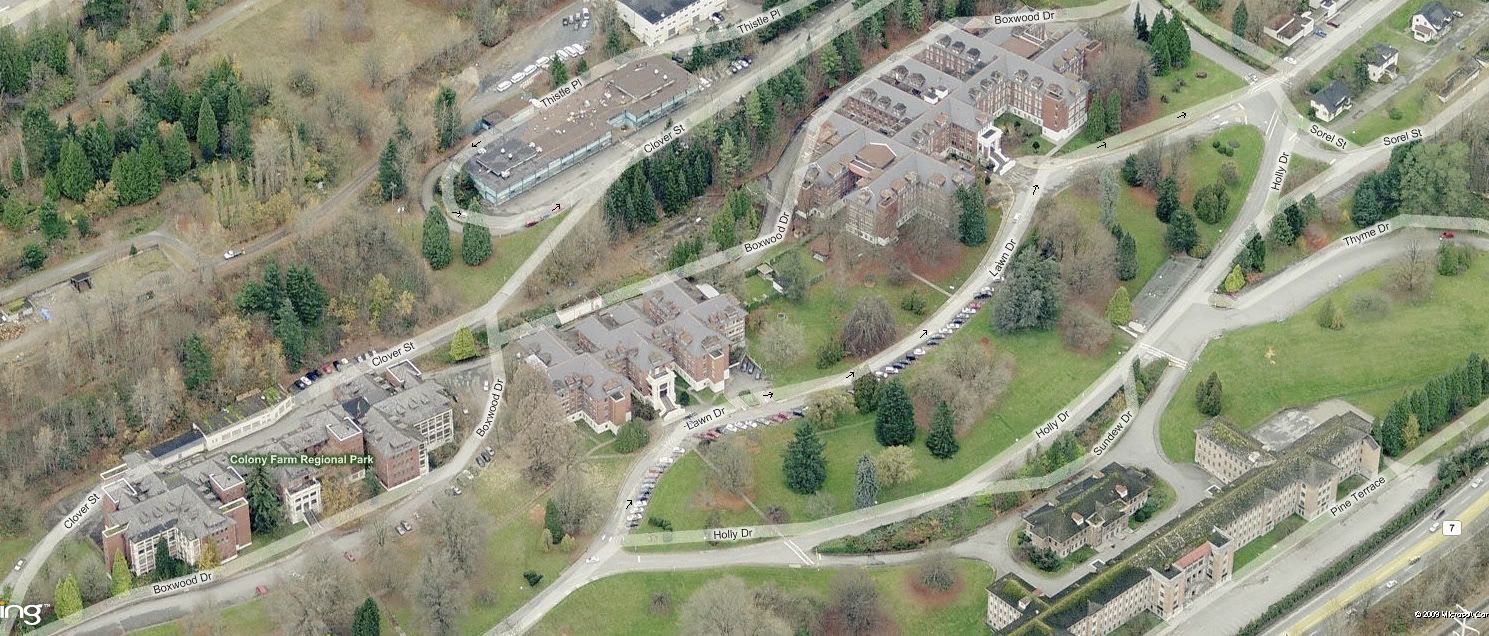 1.19 Provenance
Century Restaurant & Bar
432 Richards Street, Vancouver, BC, V6B 2Z3
http://www.centuryhouse.ca/
http://en.wikipedia.org/wiki/Century_House_Restaurant_&_Bar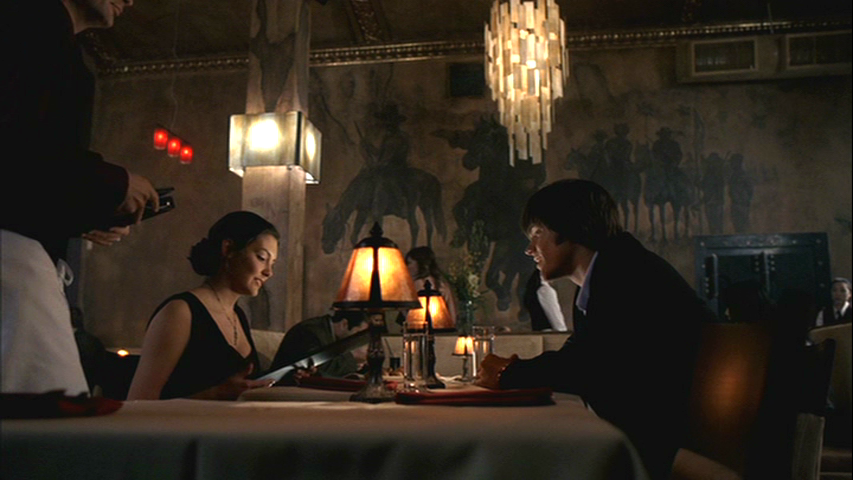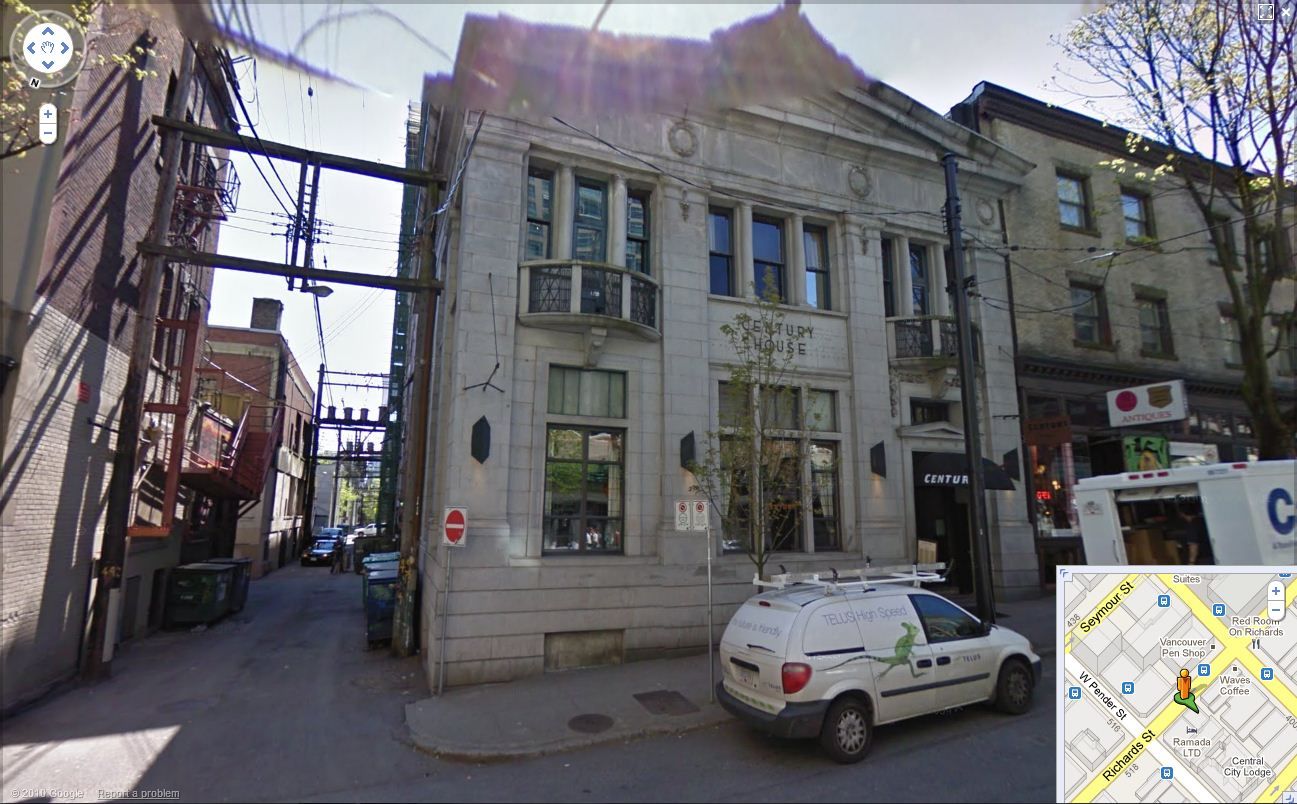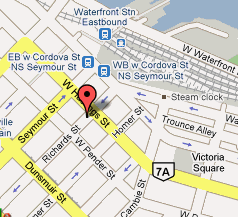 3788 W 37th Ave, Vancouver, BC, Canada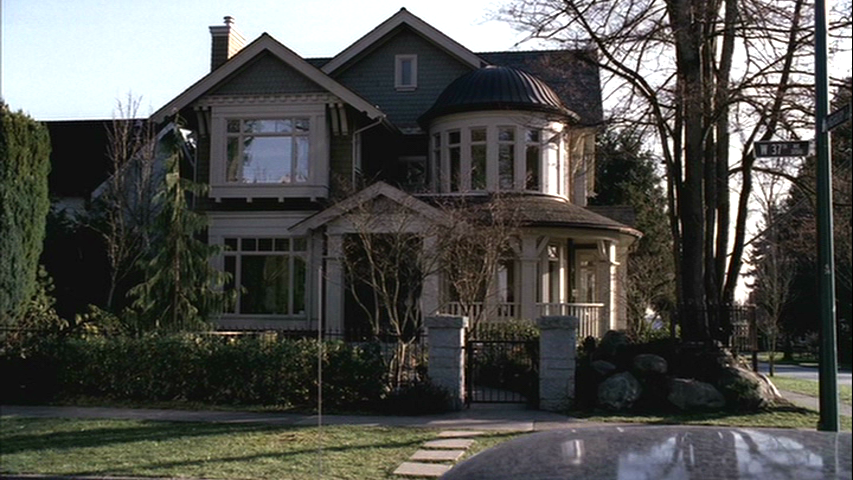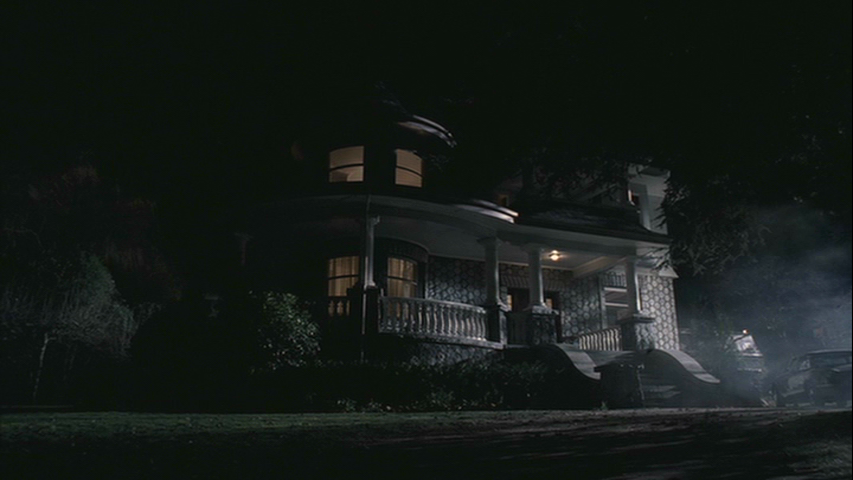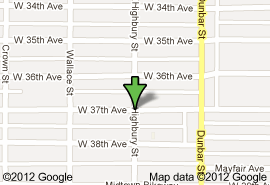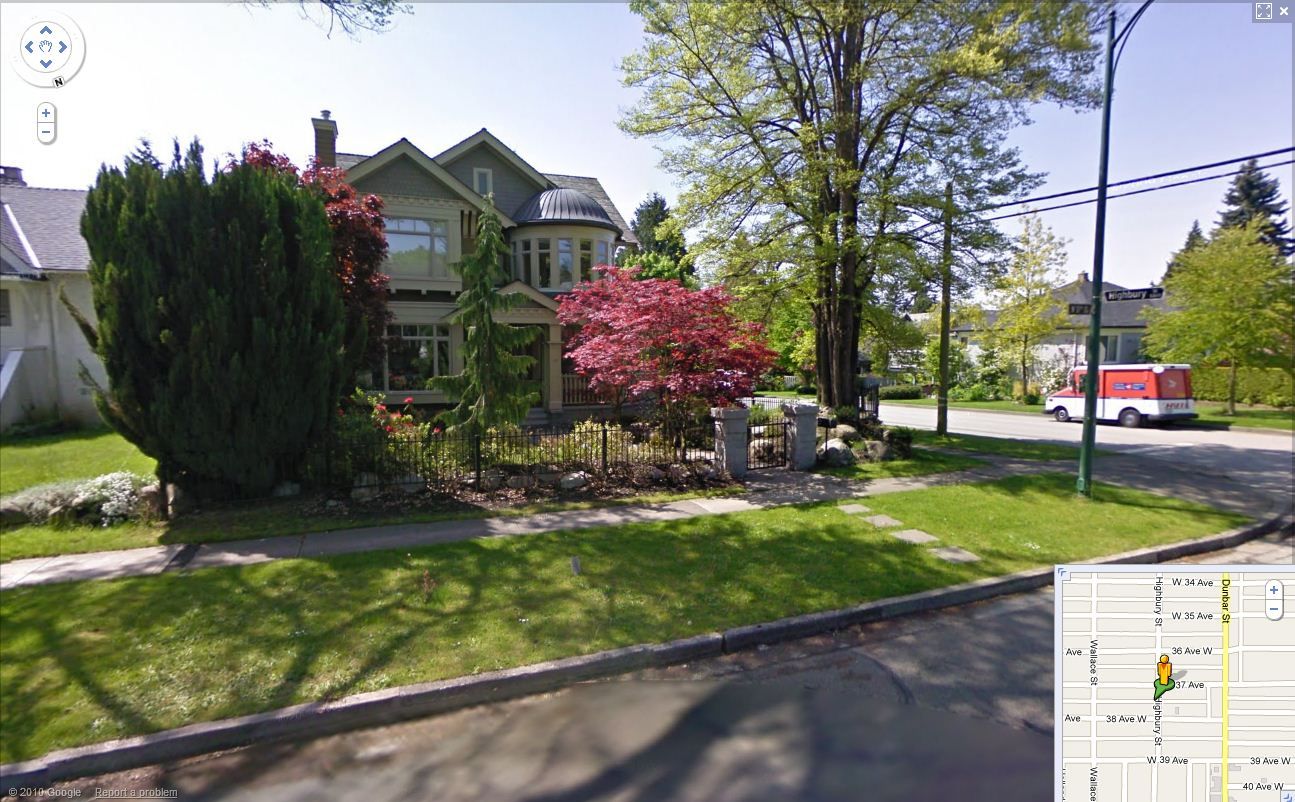 MacLeod's Books, (interior only)
455 West Pender Street, Vancouver, BC V6B 1V2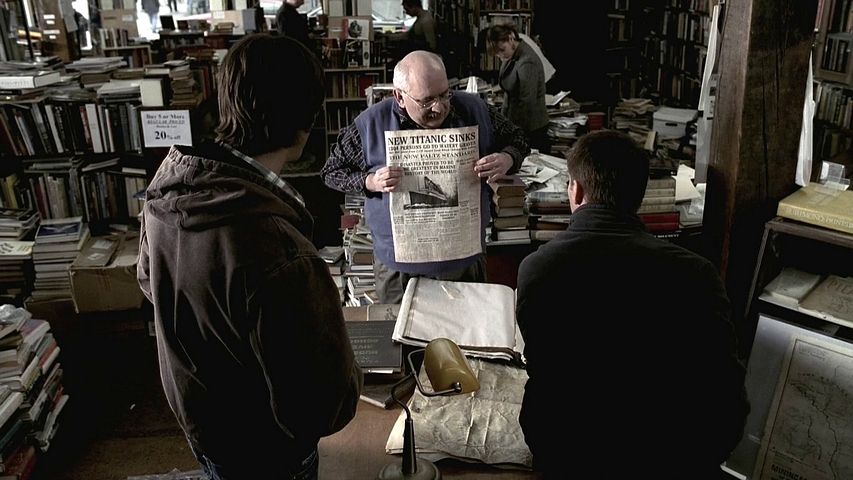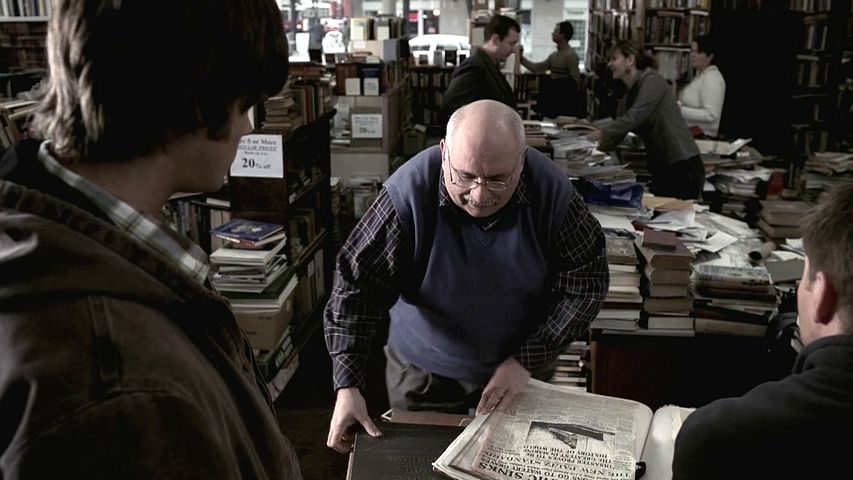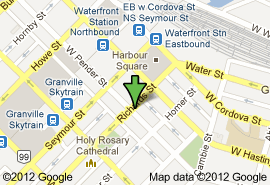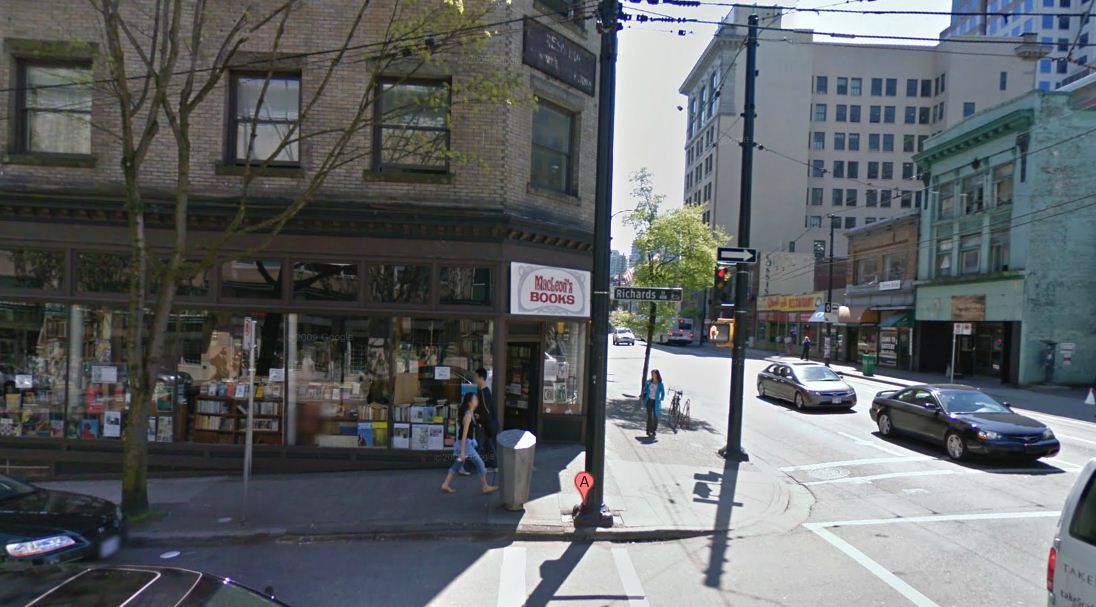 1.20 Dead Man's Blood
Mon Mom's Cafe
821 12th Street, New Westminster, BC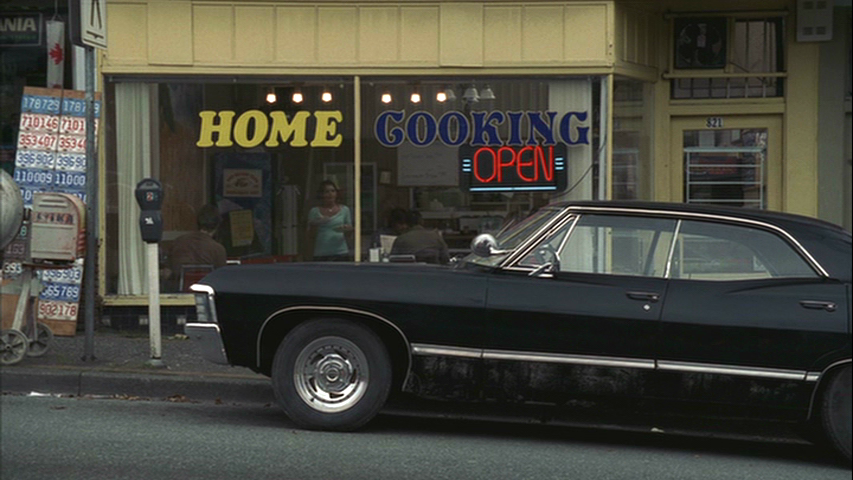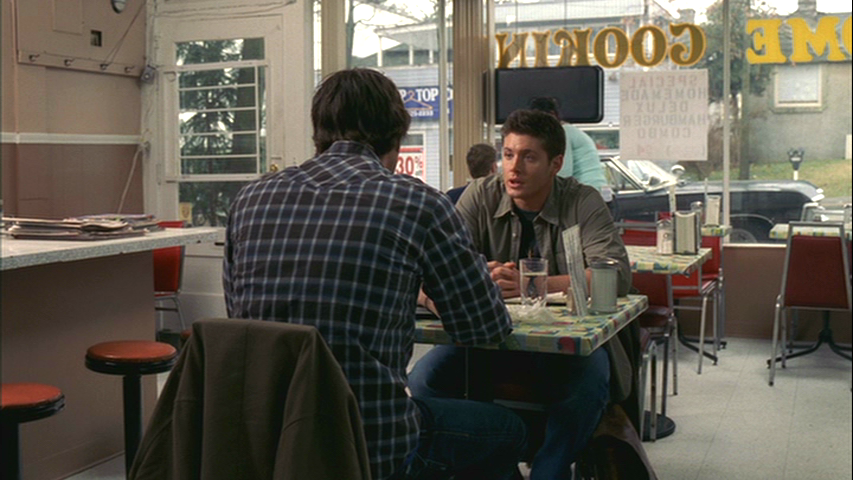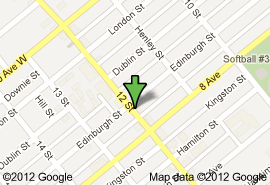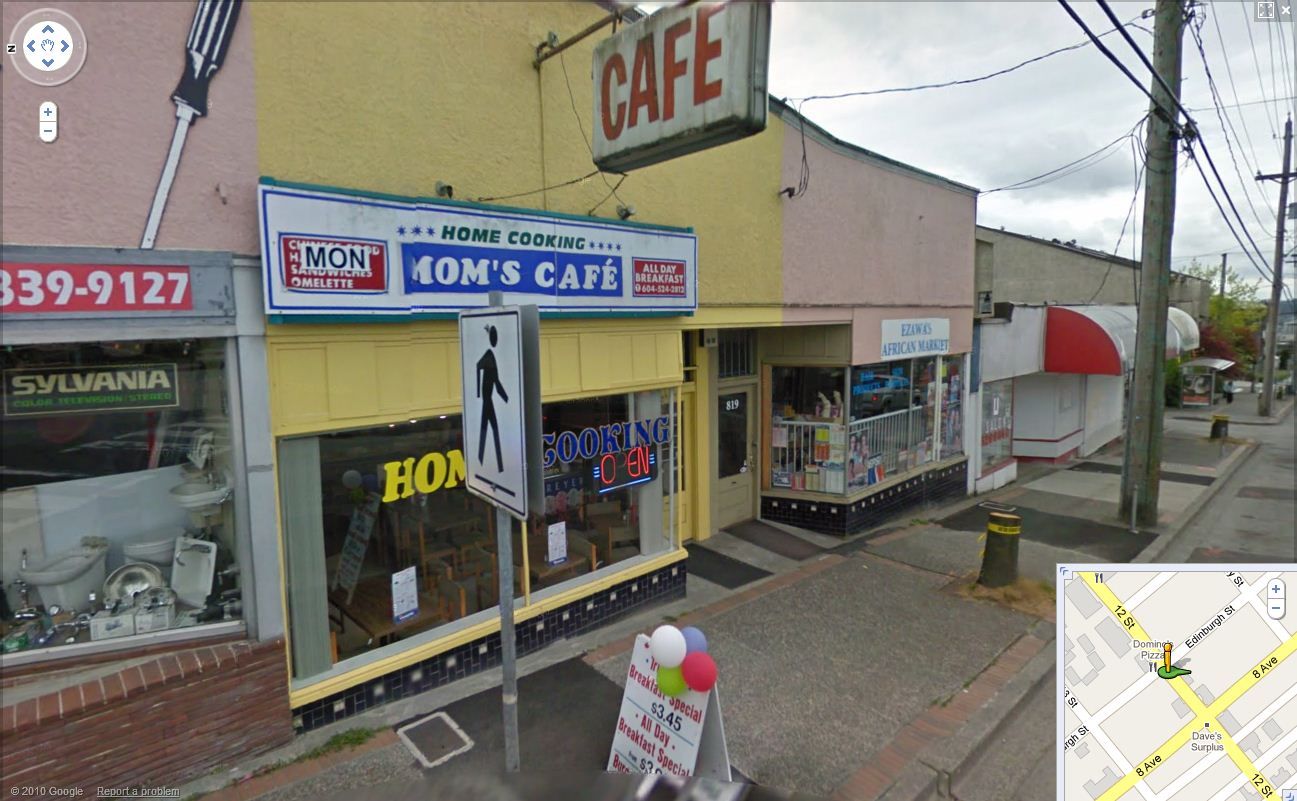 1.21 Salvation
St. Andrew's-Wesley Church
1022 Nelson St. Vancouver, BC
http://www.standrewswesleychurch.bc.ca/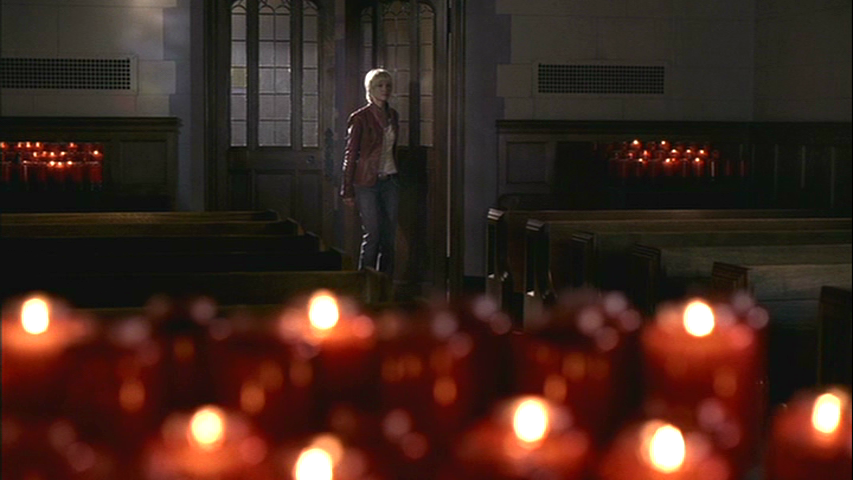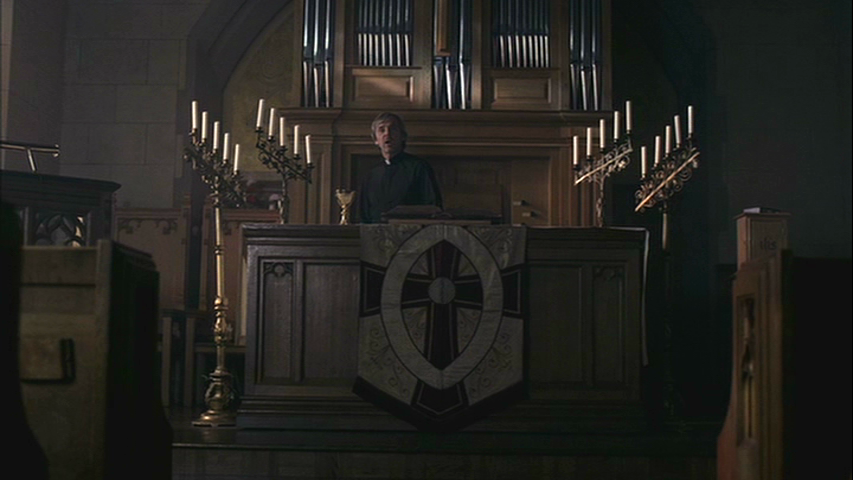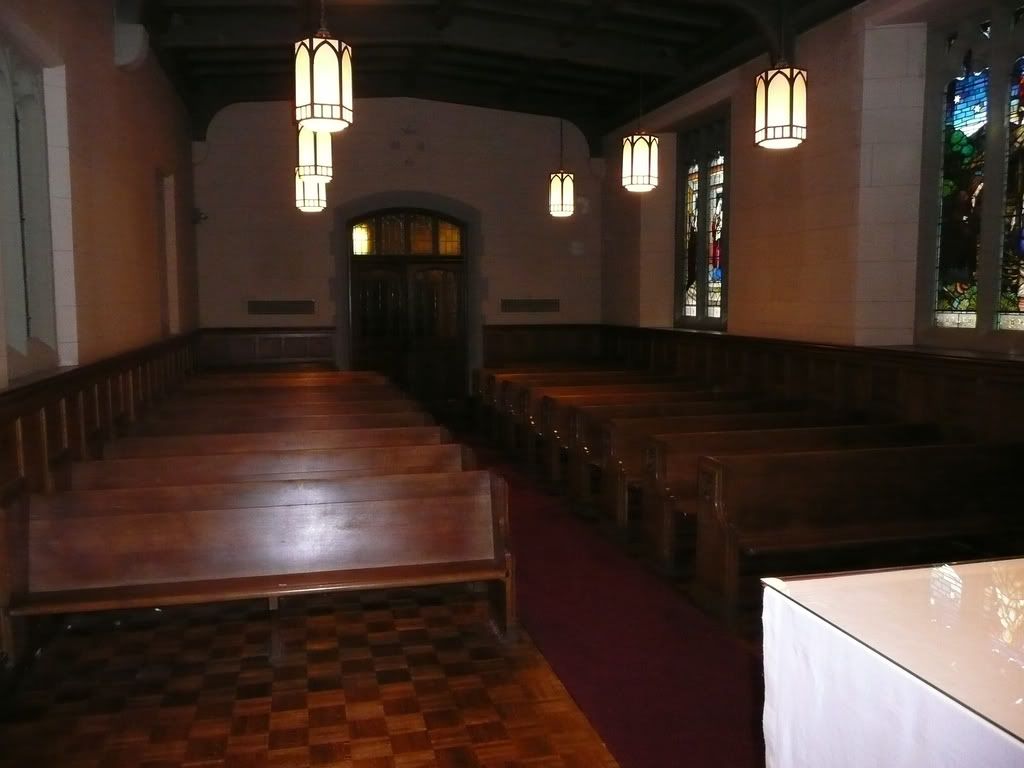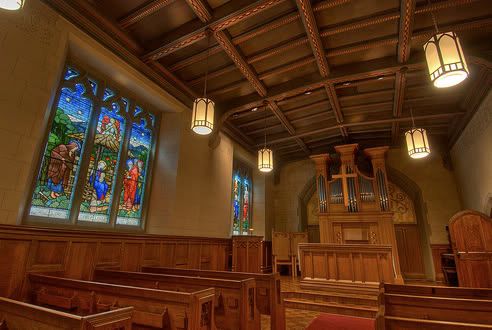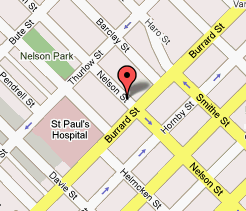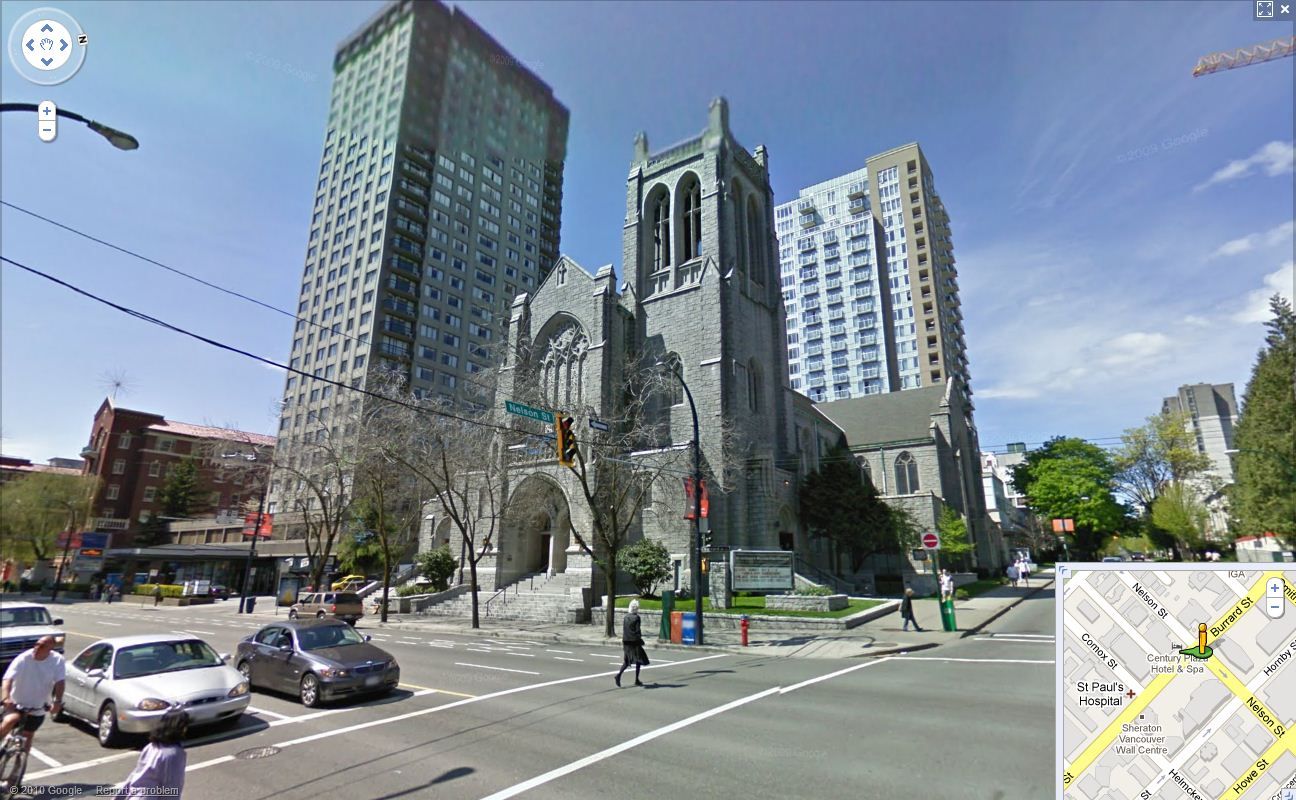 River Road pull-off in Richmond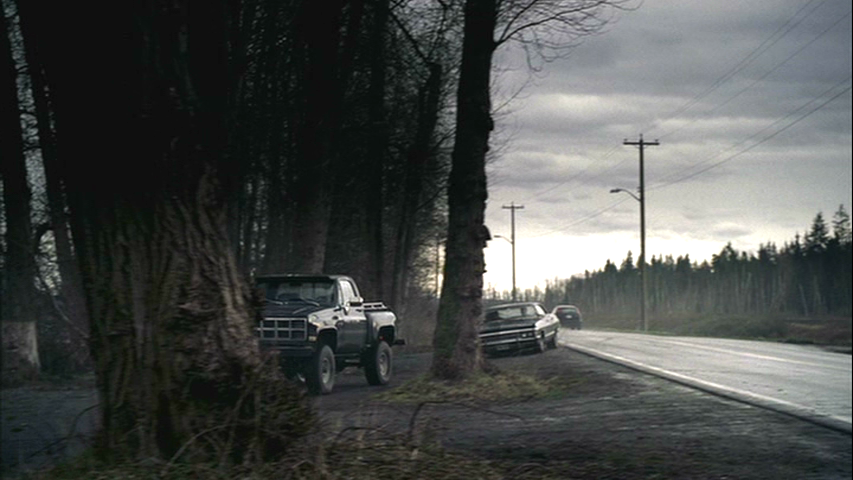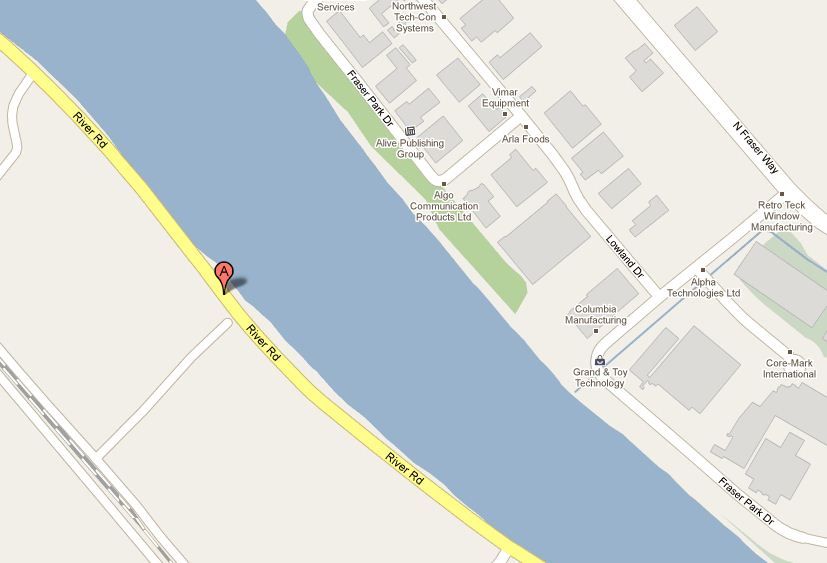 Canadian Motion Picture Park
8085 Glenwood Drive, Burnaby, British Columbia V3N 5C8
http://www.cmppstudios.com/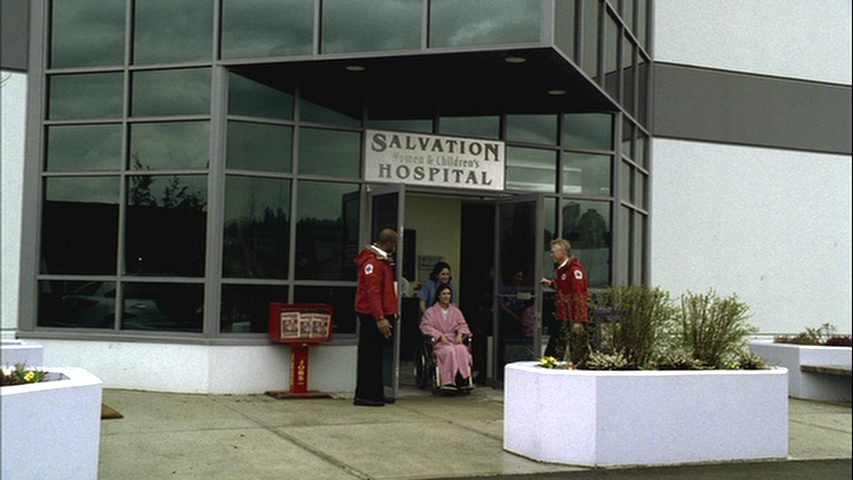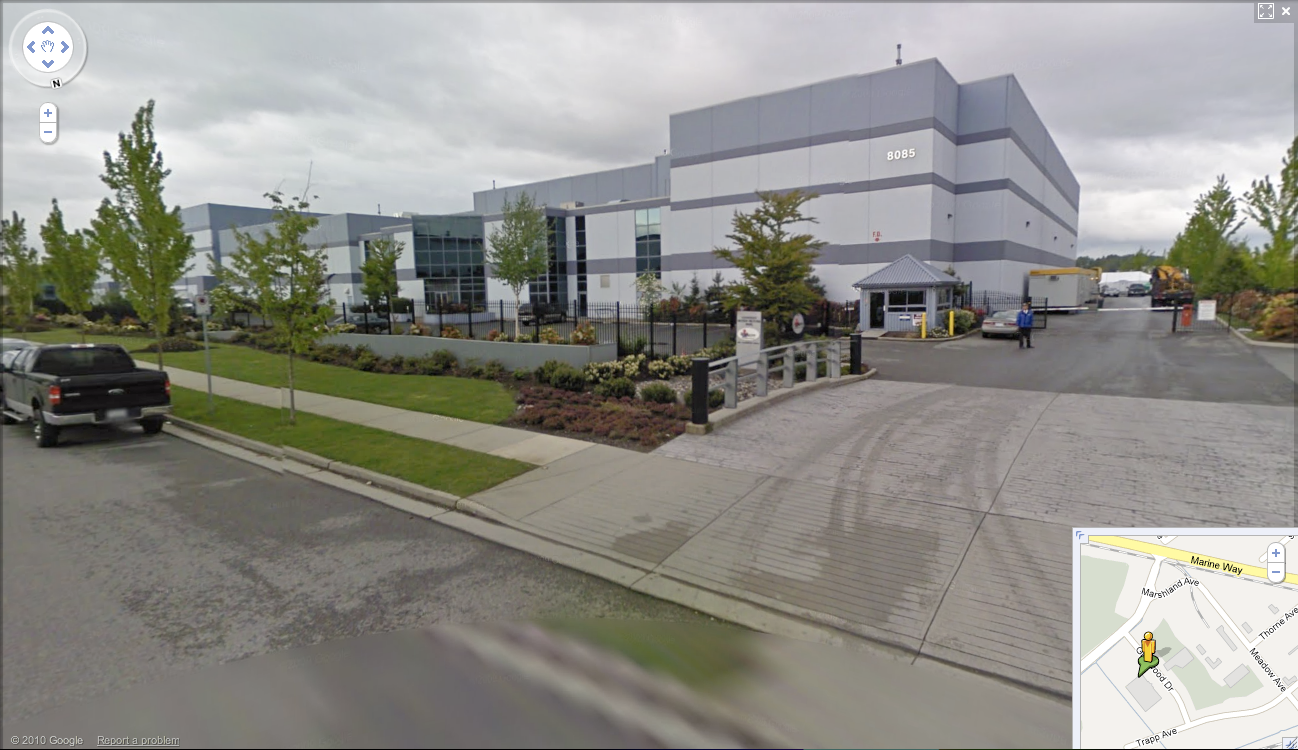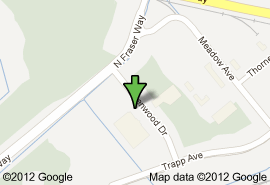 The Adelphia Management Group Building
210-970 Burrard St, Vancouver, BC V6Z 2R4, Canada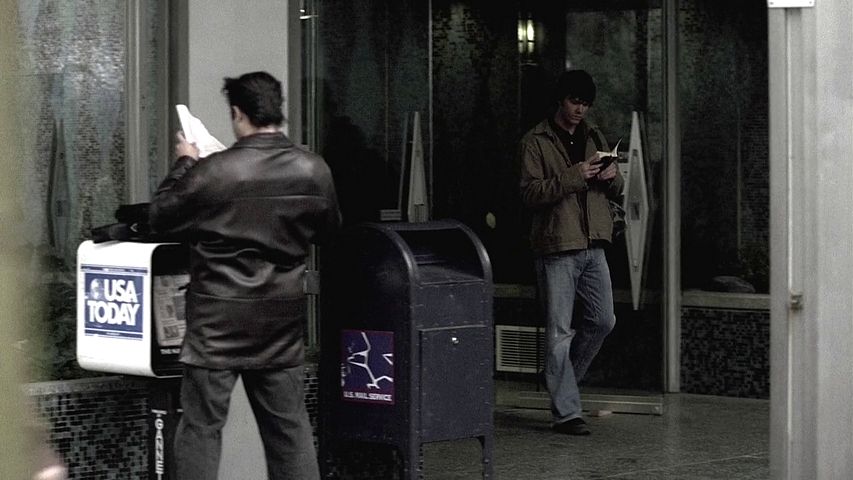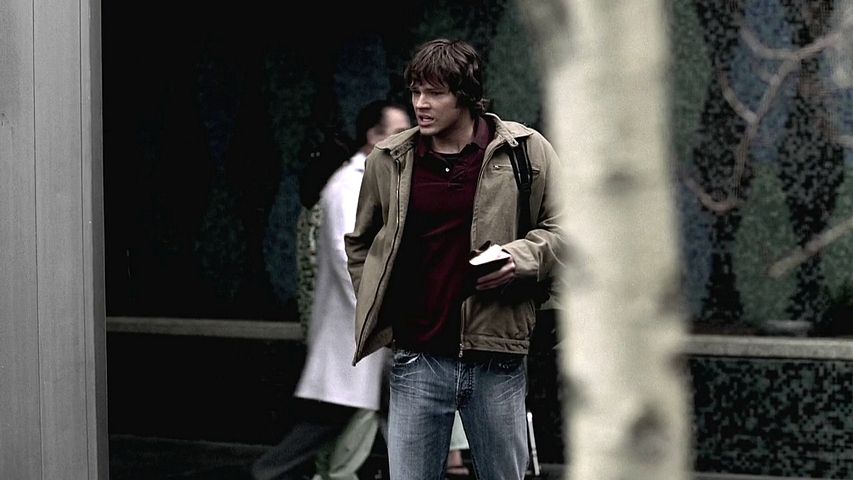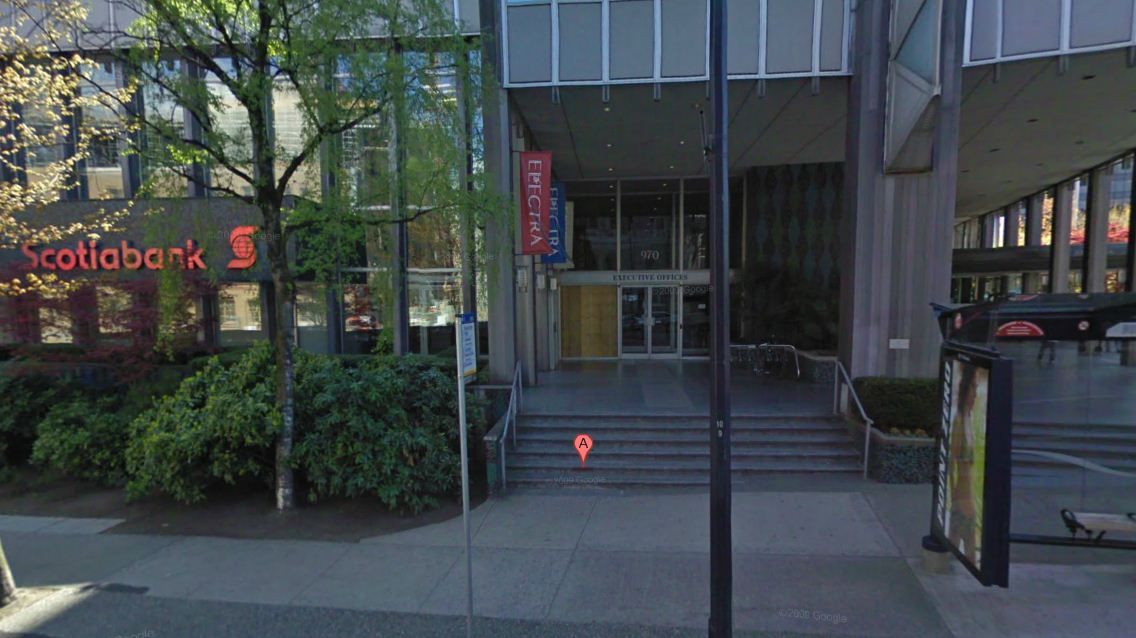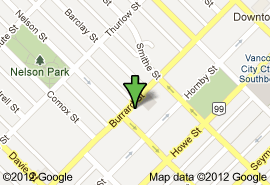 Lulu Island Trestle
Near 21312 River Rd, Richmond, BC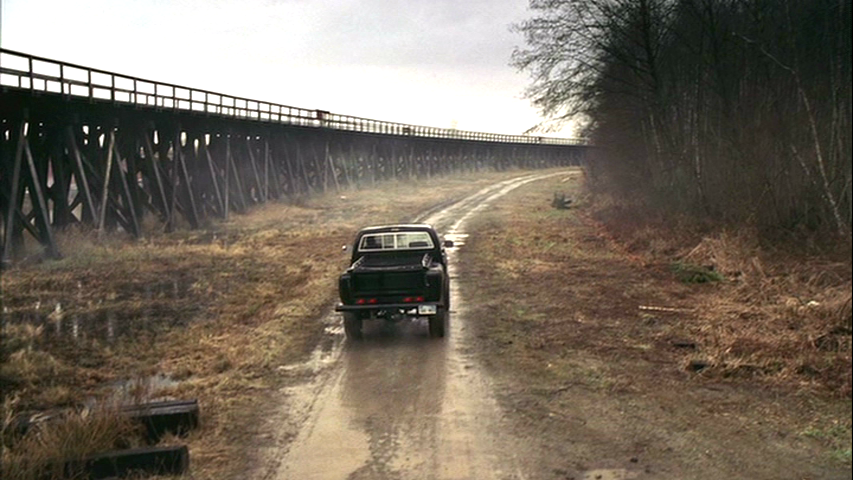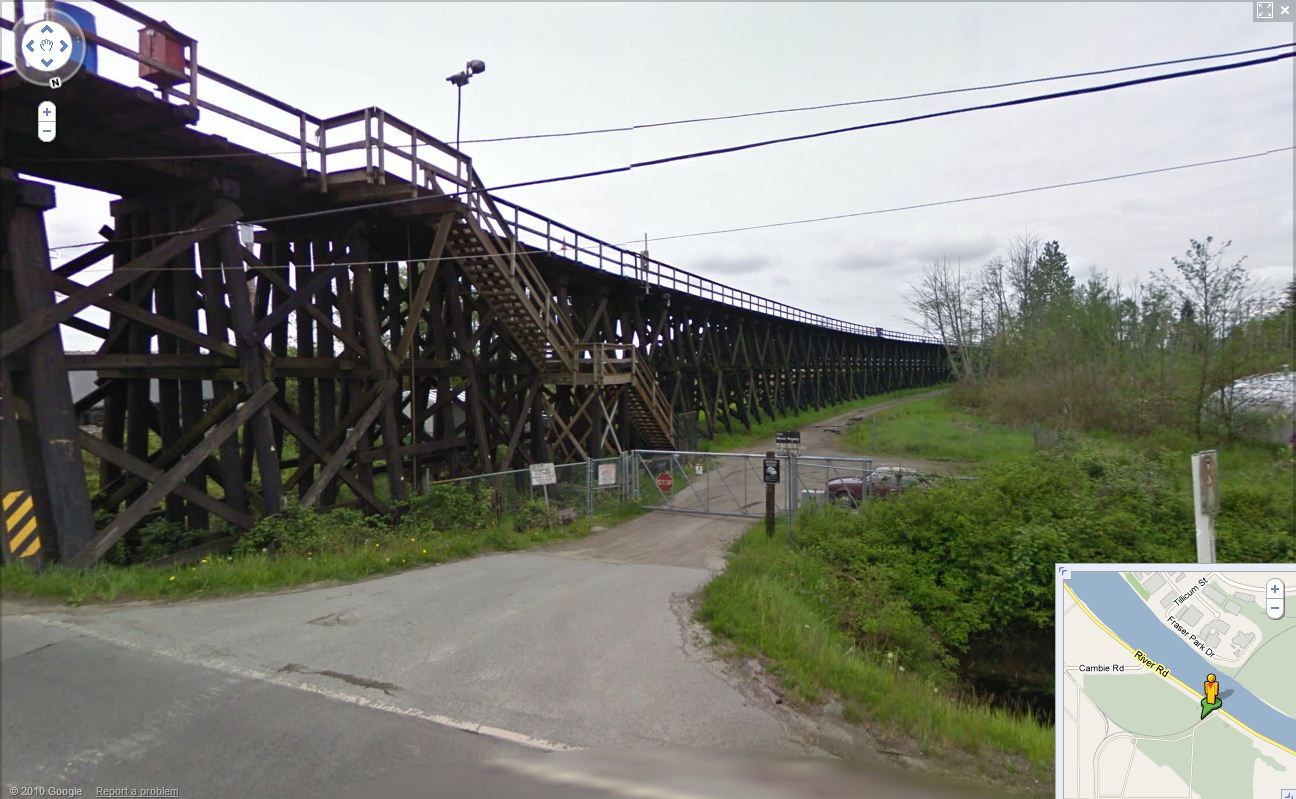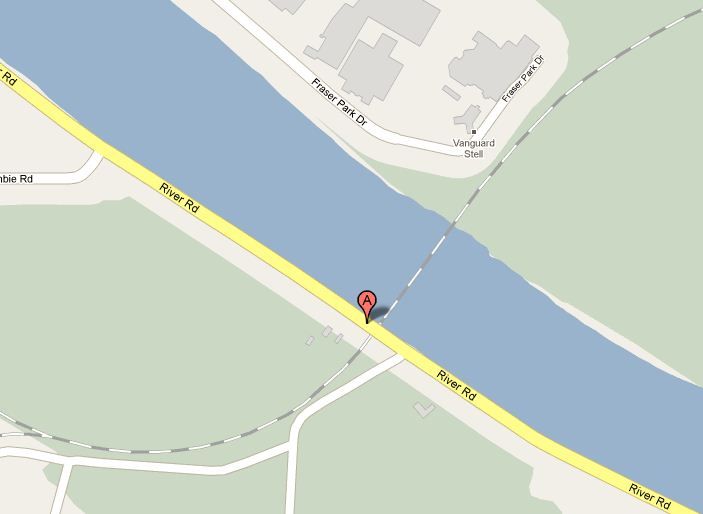 1.22 Devil's Trap
[Bobby's House]
4121-4209 Marine Dr
Burnaby, BC V5J 3E3, Canada [49.209019,-123.010742]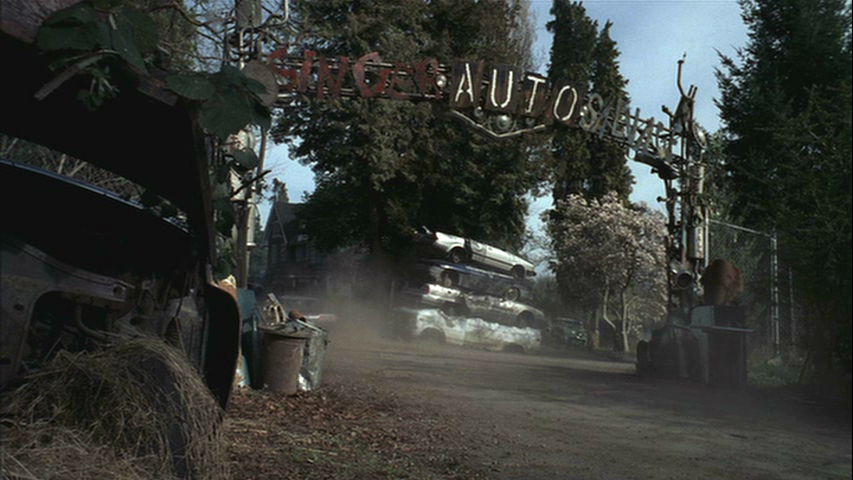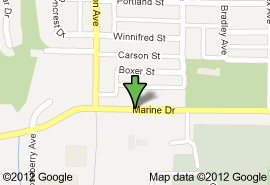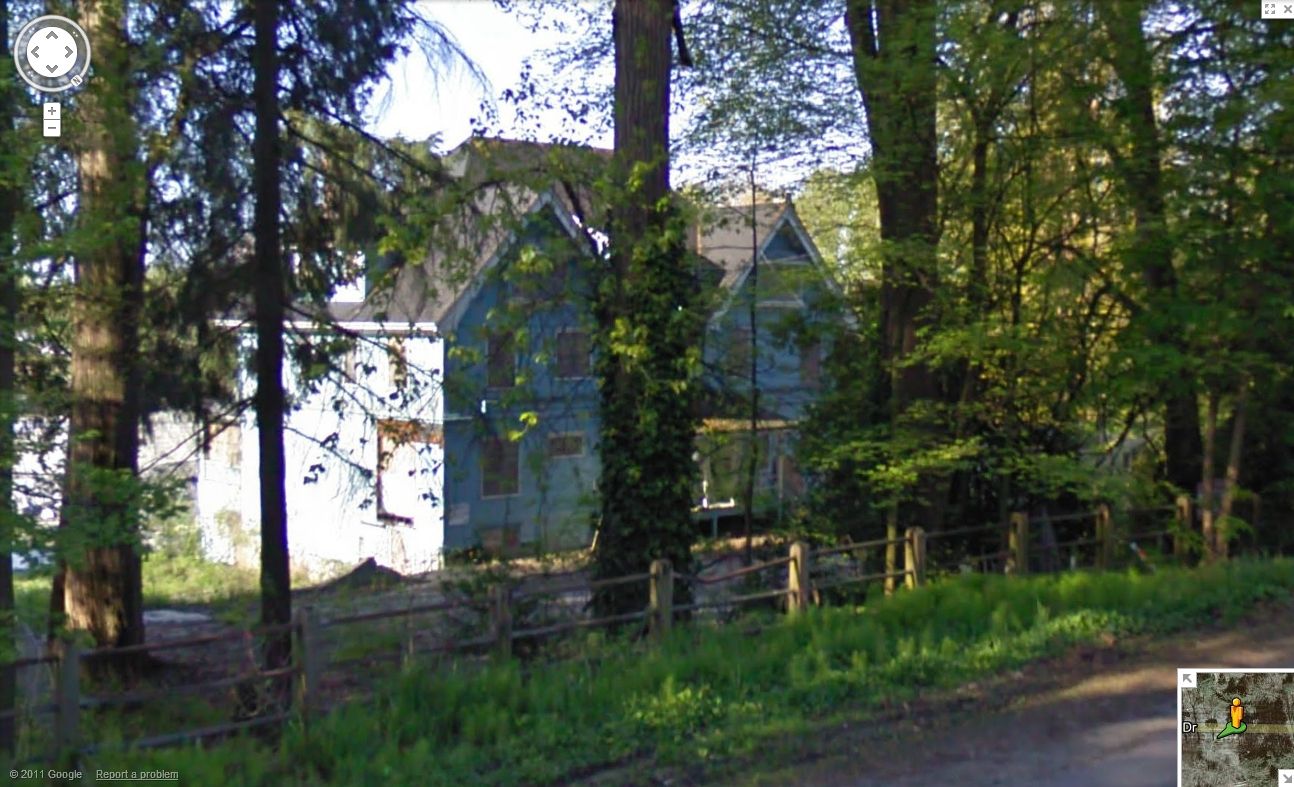 Next to the Queensborough Bridge in New Westminster
- At the end of Wood St. right by the water
http://en.wikipedia.org/wiki/Queensborough_Bridge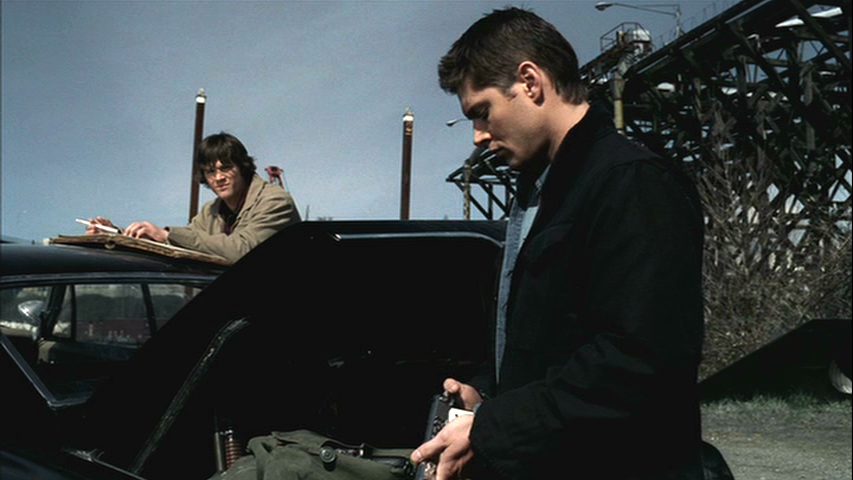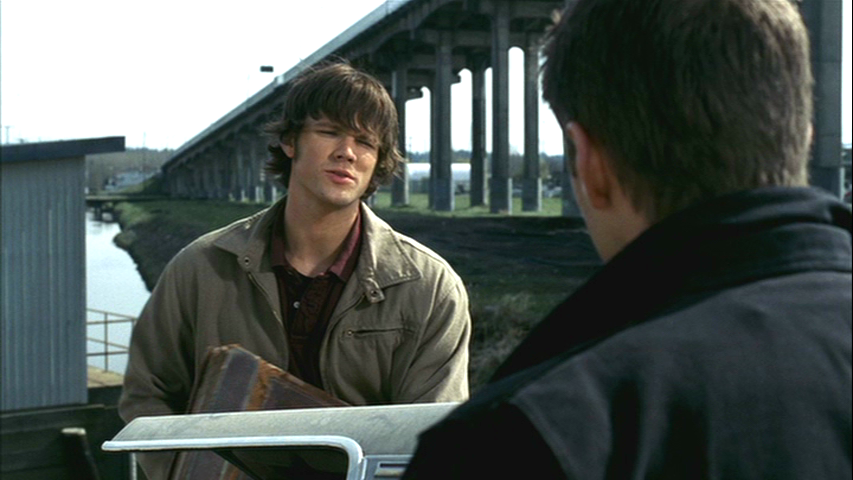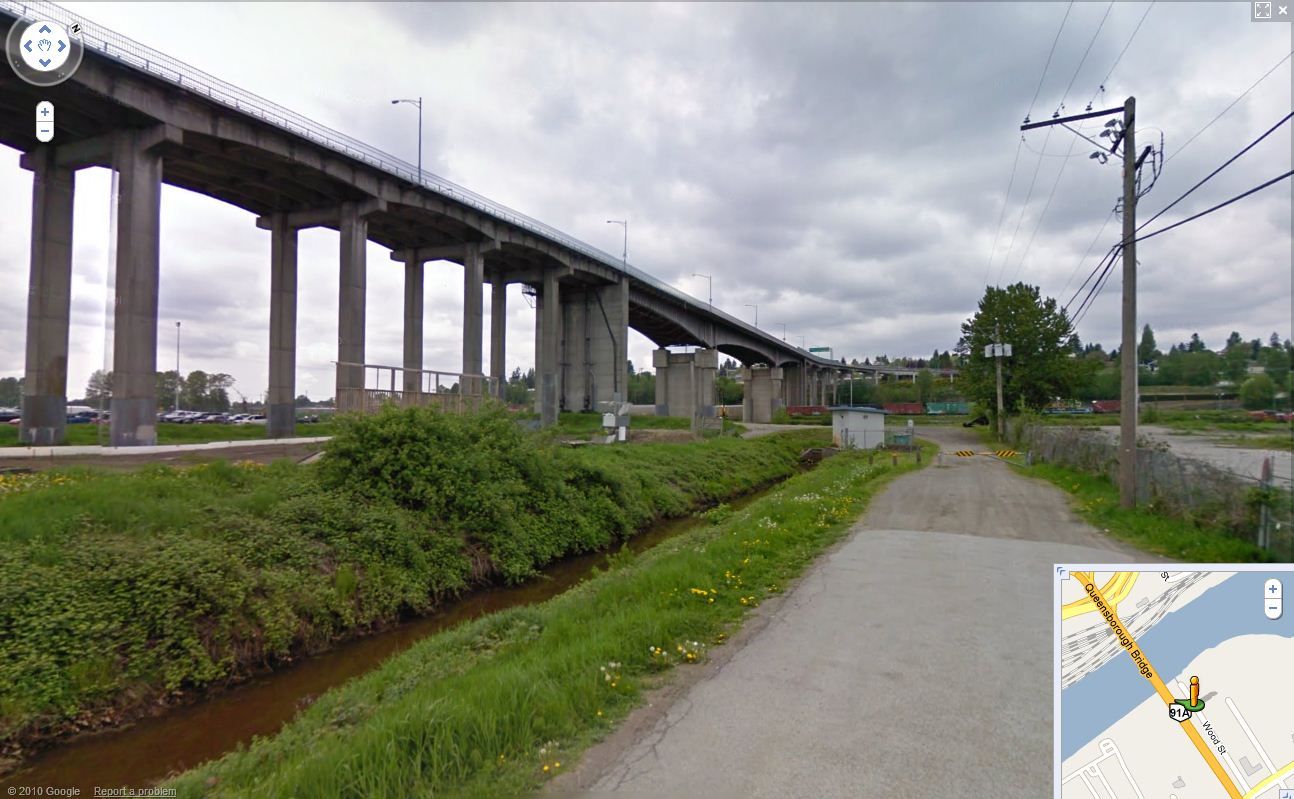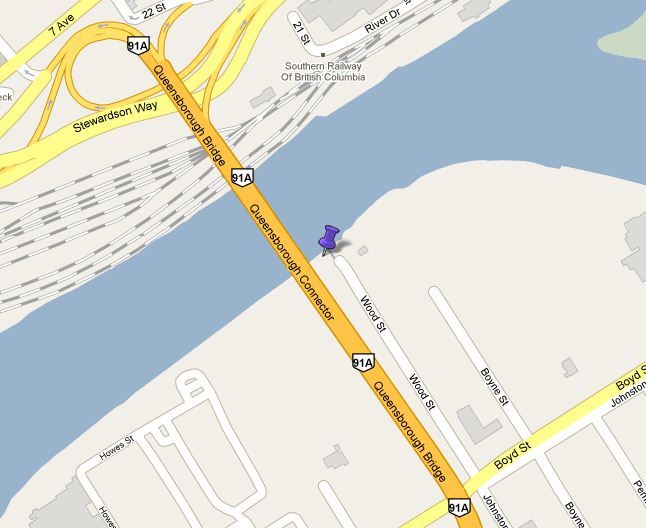 Sunset Beach
Looking across False Creek to Vanier Park, Vancouver, BC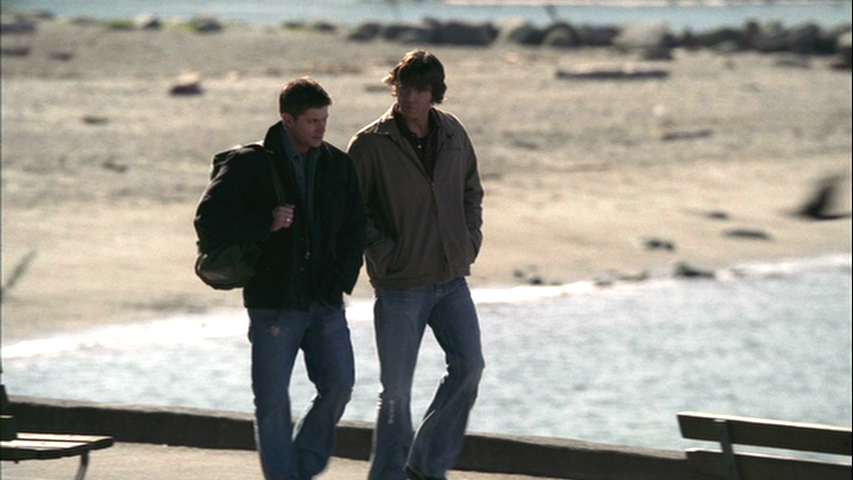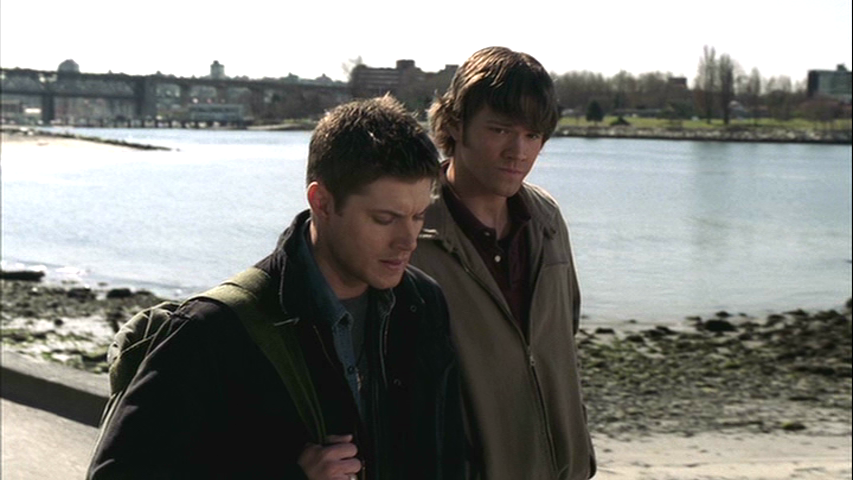 Kensington Place
1386 Nicola Street, Vancouver West, British Columbia, V6G 3G2, Canada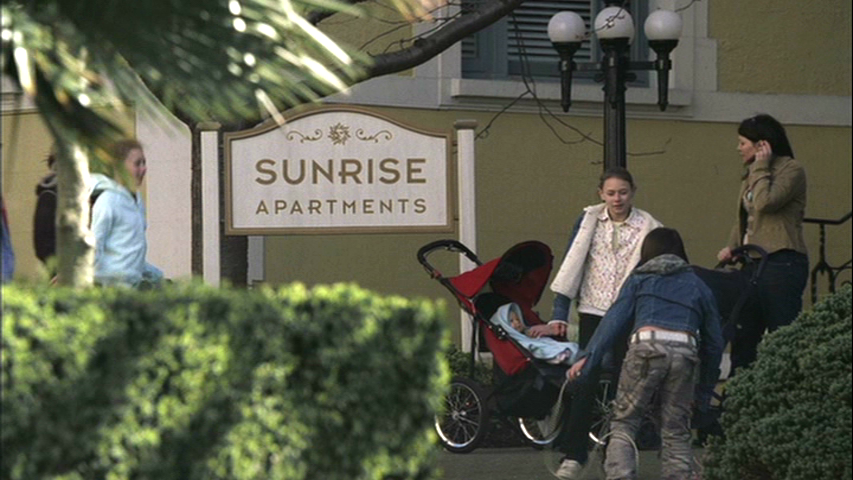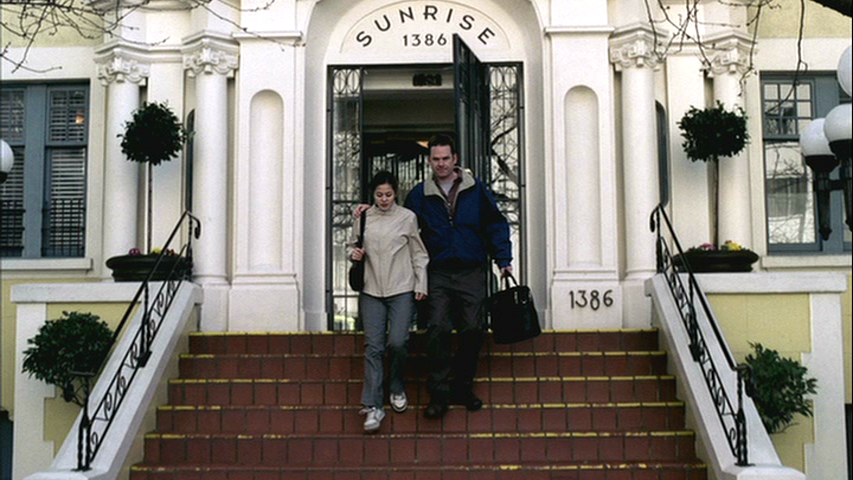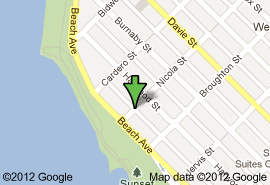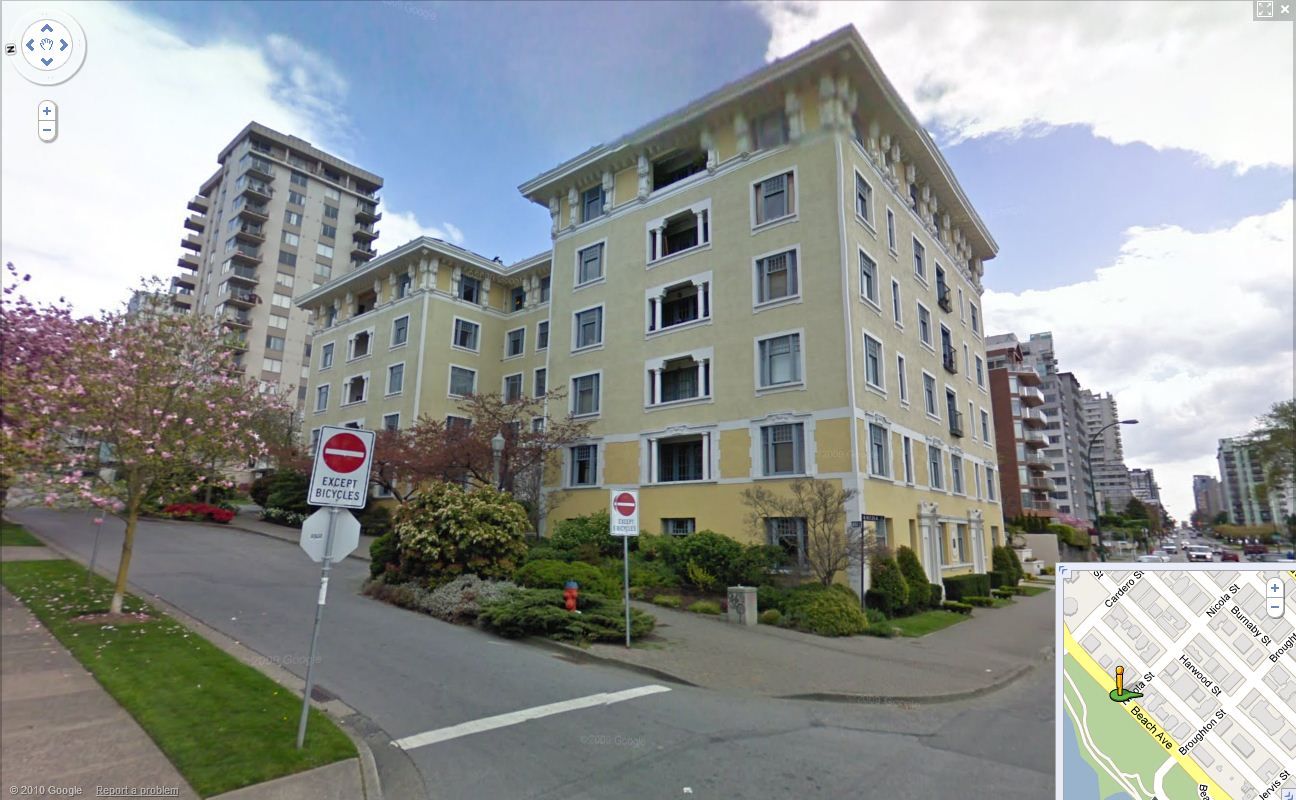 Ontario St
Delta, BC V4K 3N2, Canada