After months of work scouring the internet, mapping addresses, saving photos, and doing endless Google searches, this list is done....for now. It's by no means a total list, but I can honestly say I believe it to be one of the most complete lists of filming locations ever assembled for Supernatural.
For now, this is all that I have, but I intend to add to this list as new information is found. I'll post updates as the need arises.
None of the maps or images in this post are mine. They've been saved from various online sources. See the Master Post for Credits. The screencaps were all made by me.
Almost every cap and street view (along with some maps) can be clicked on to see them in a larger size.
This list last updated on July 1, 2012
~~~~~~~~~~~~~~~~~~~~~~~~~~~~~~~~~~~~
Season Three Filming Locations (Episodes 9-16)
~~~~~~~~~~~~~~~~~~~~~~~~~~~~~~~~~~~~
3.09 Malleus Maleficarum
Off of Marine Dr
at Finlay St, White Rock, BC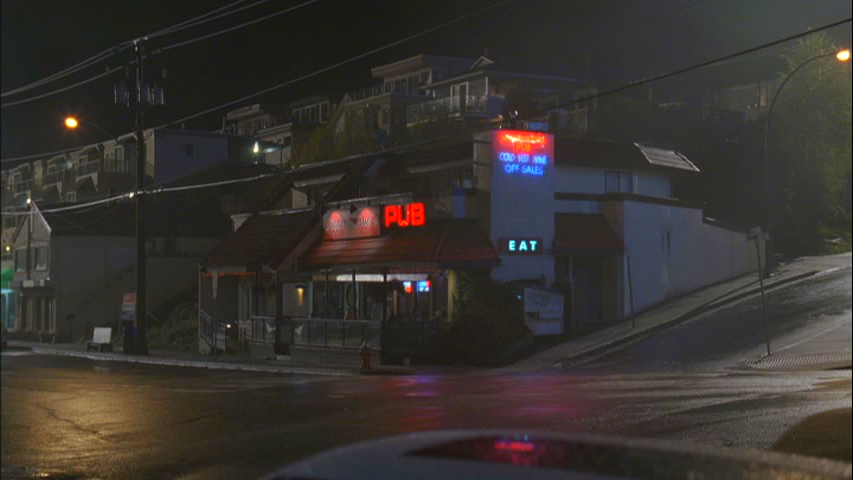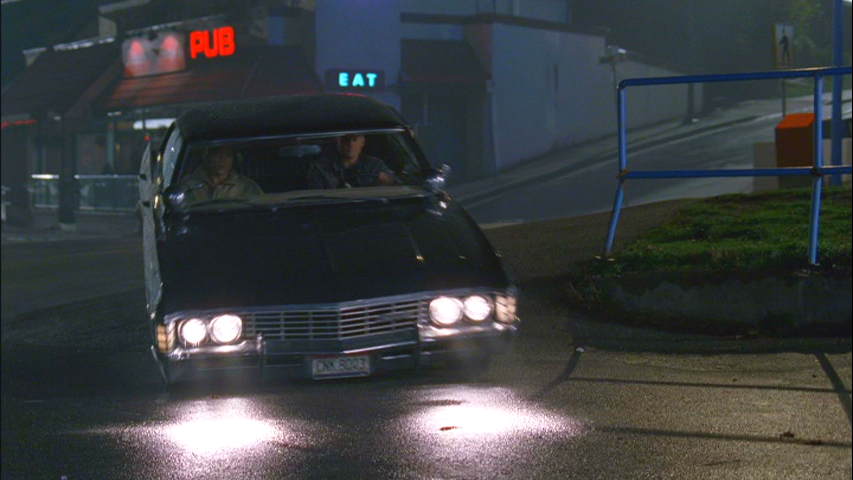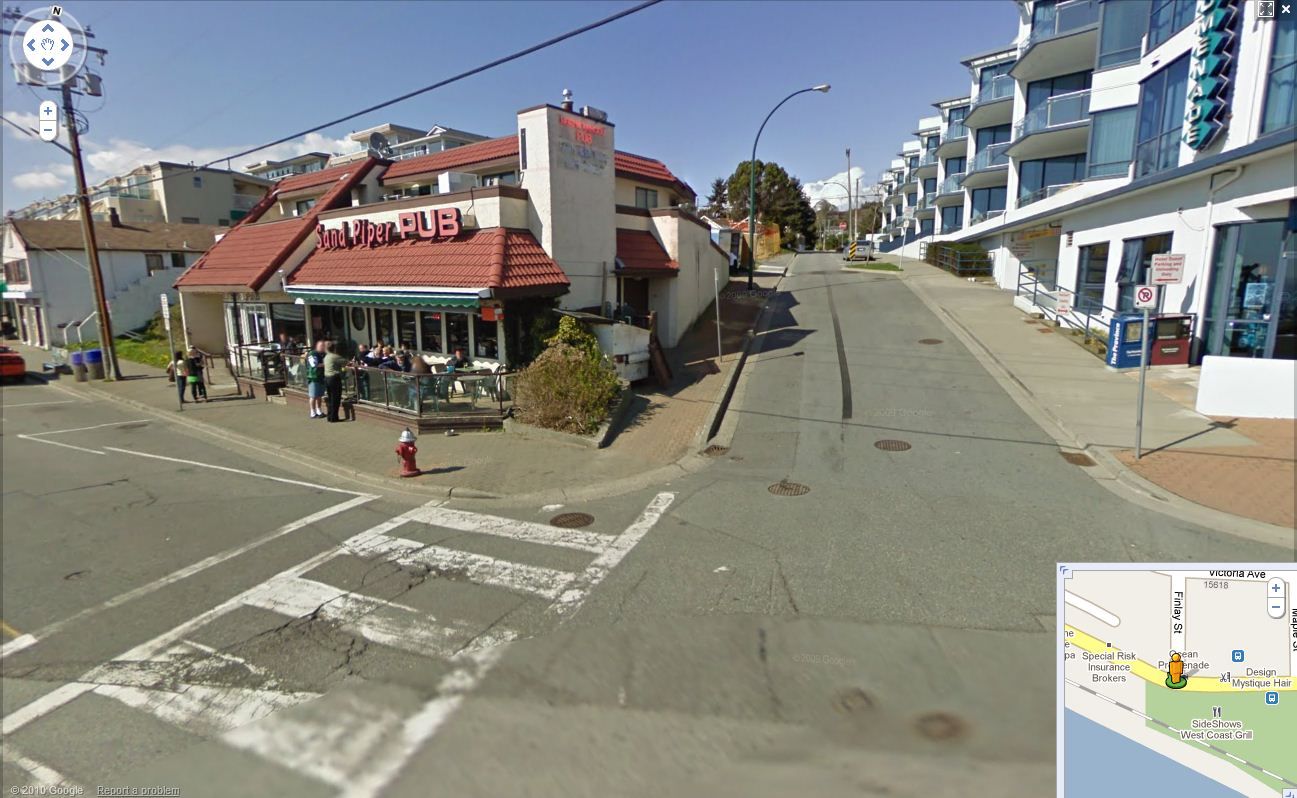 Rock-lined road leading to Crescent Beach Marina,
off of Crescent Rd & Bayview St. in Surrey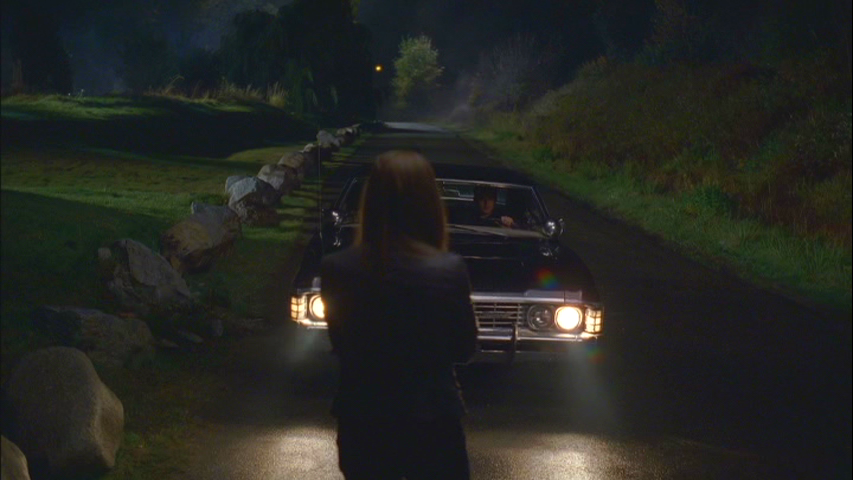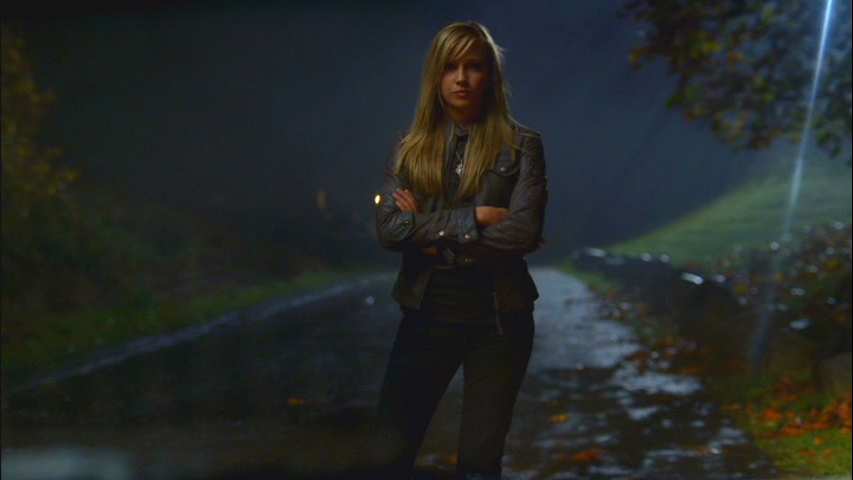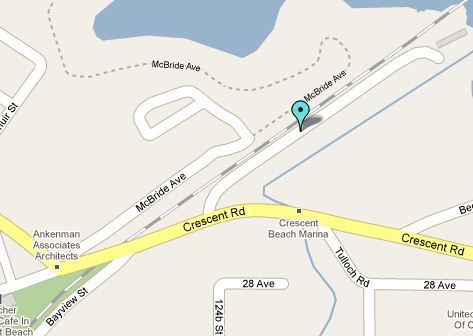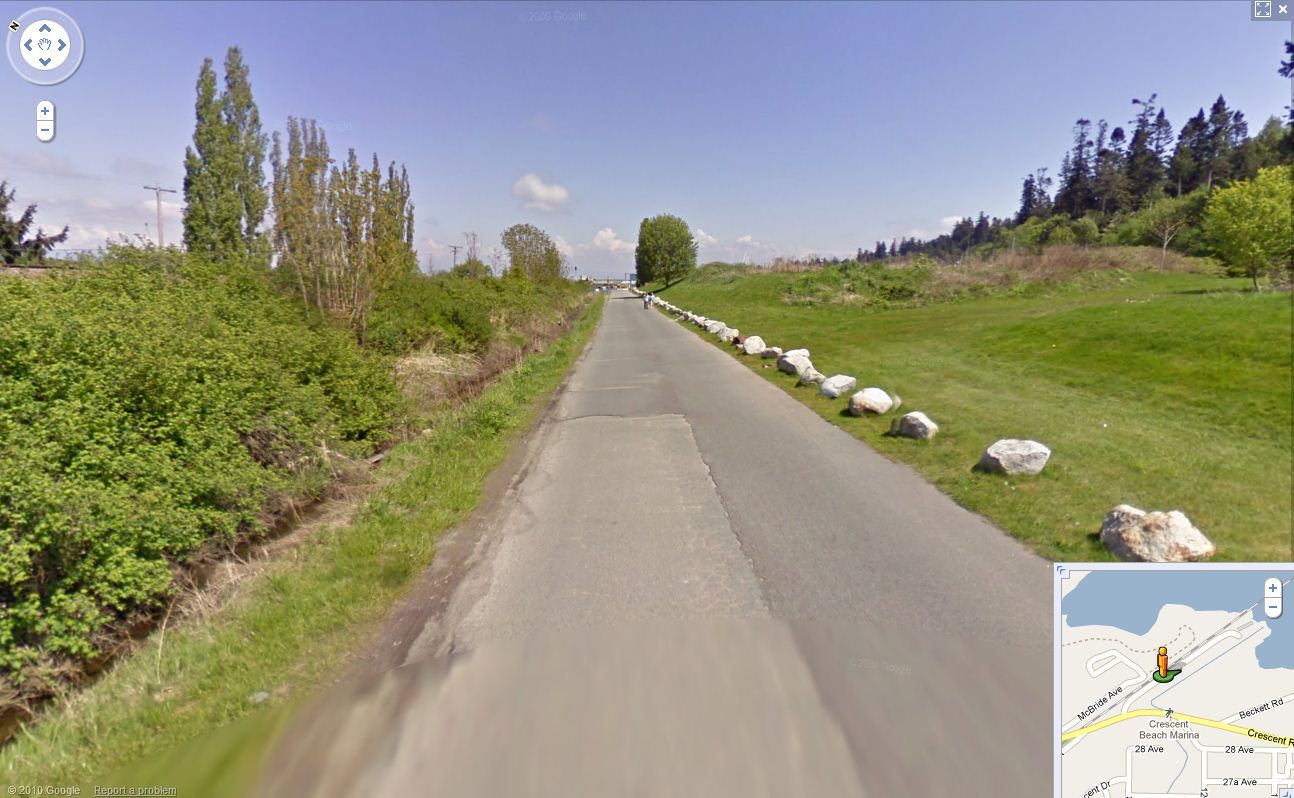 Cedar Lane Motel
926 Stayte Rd, White Rock, BC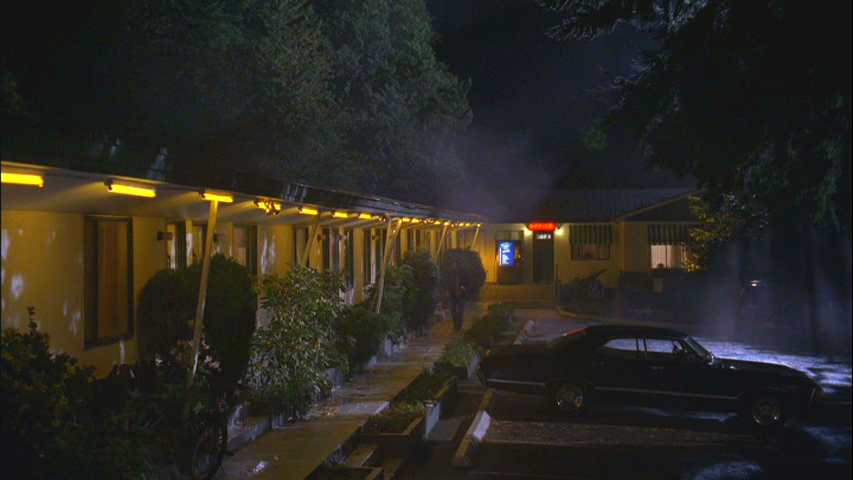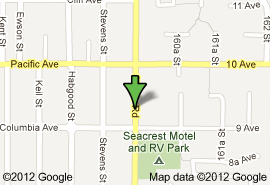 3.10 Dream A Little Dream Of Me
Old Terminal Pub
115 12th. Street, New Westminster, BC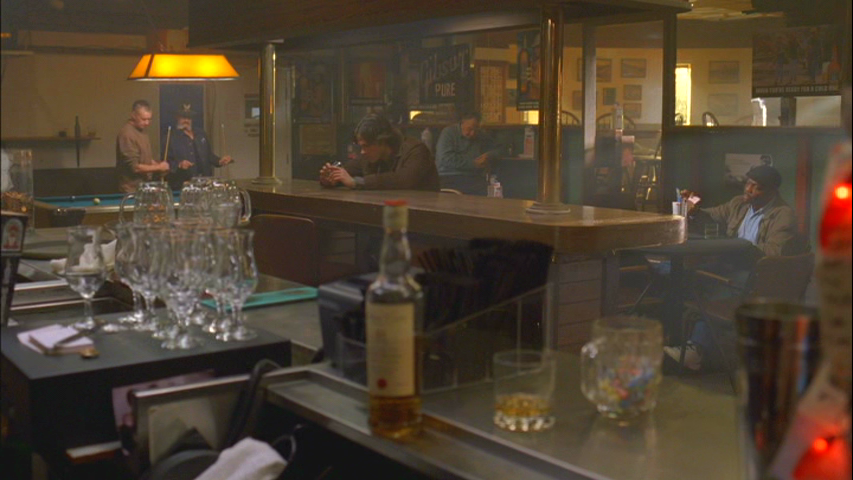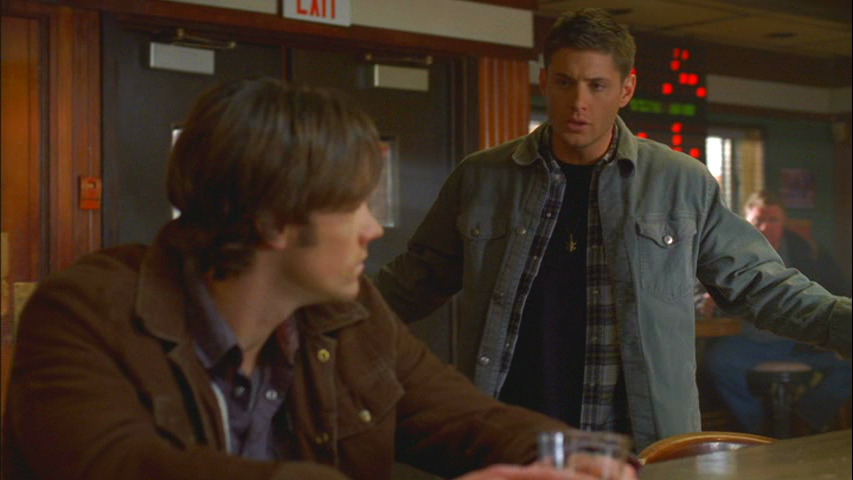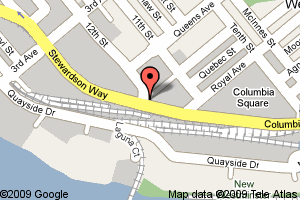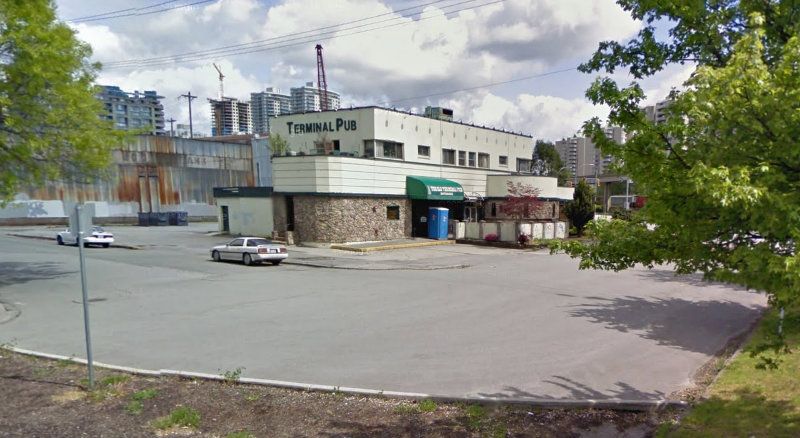 Eagle Ridge Hospital
475 Guildford Way, Port Moody, BC, Canada V3H 3W9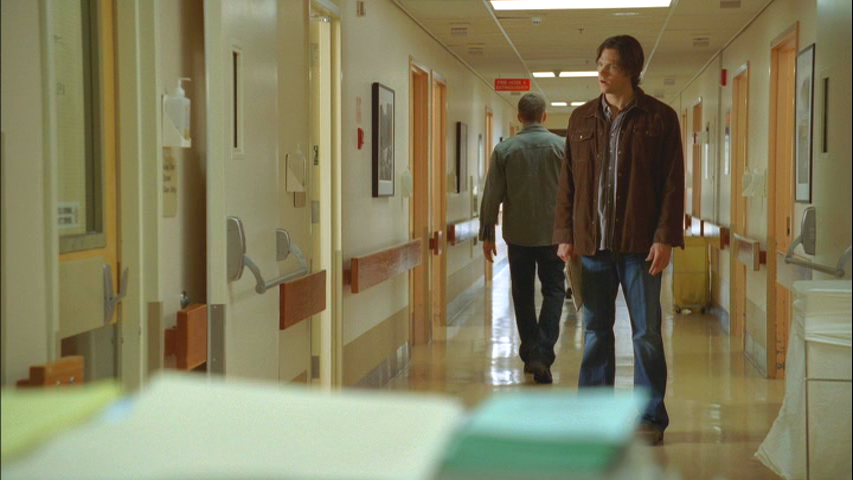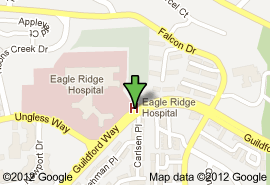 2156 Westham Island Rd, Delta, BC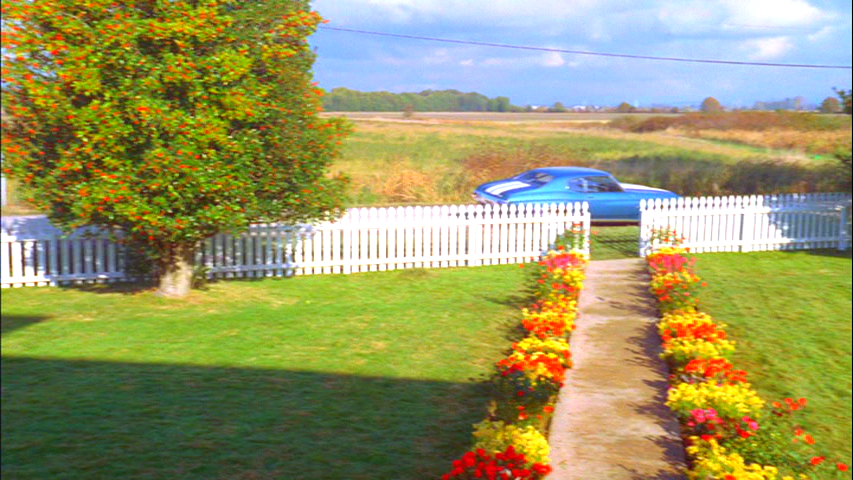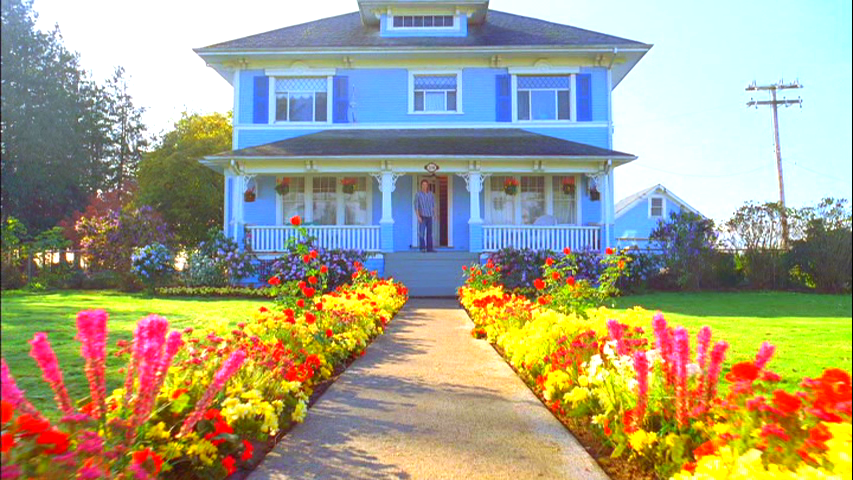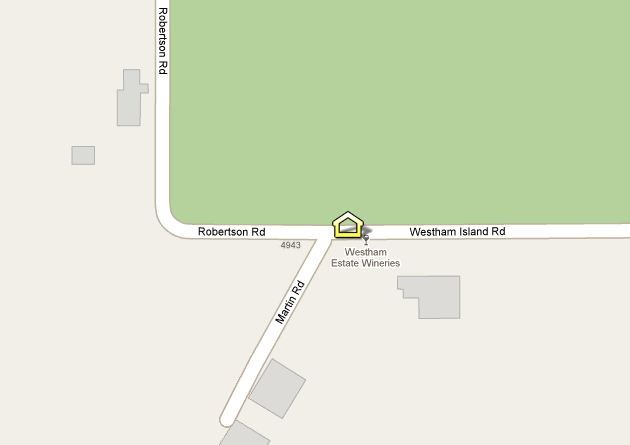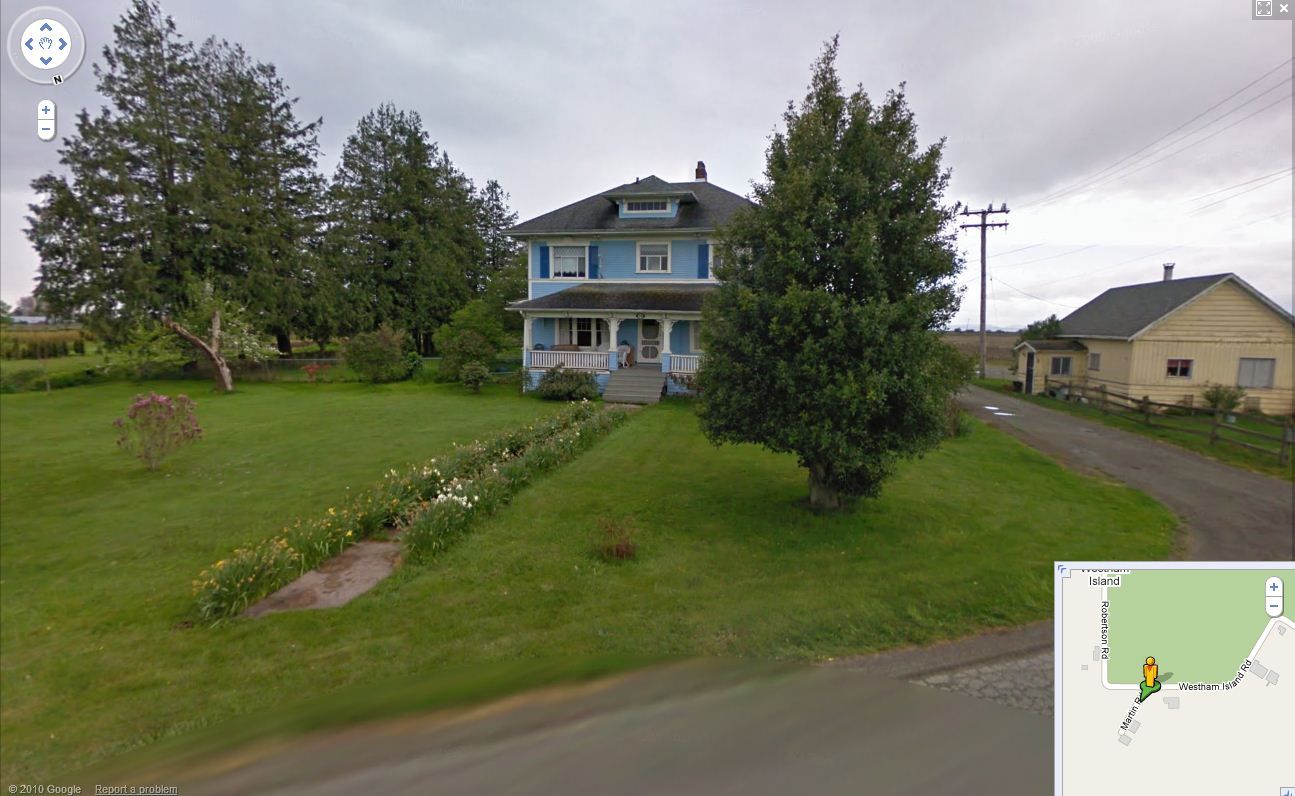 Corner lot
of Auckland St & 11 St, New Westminster.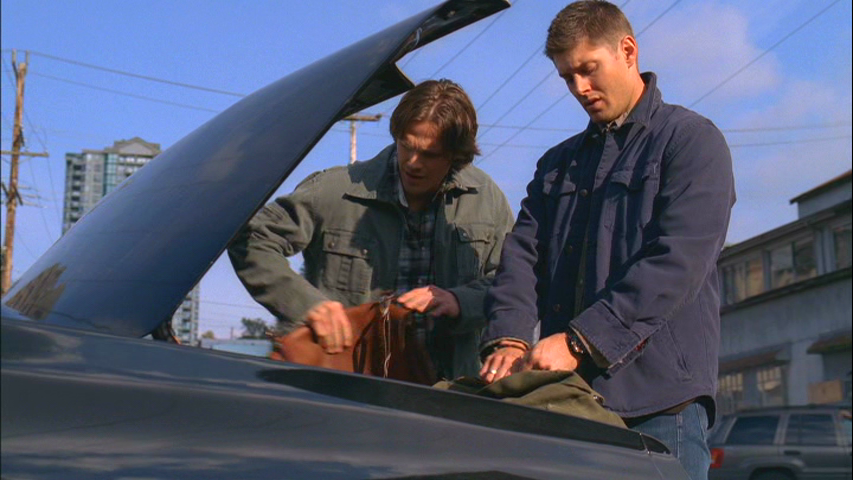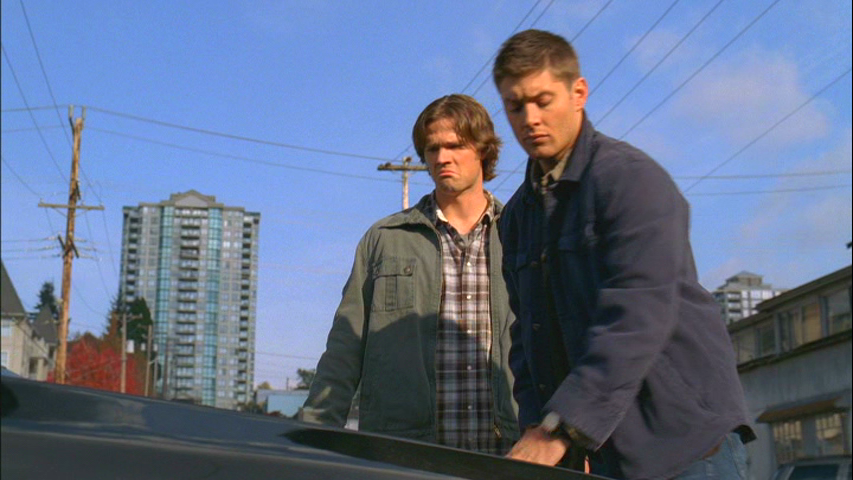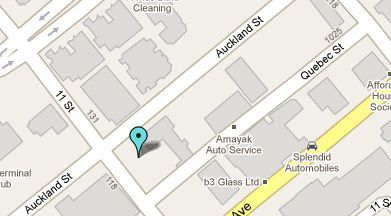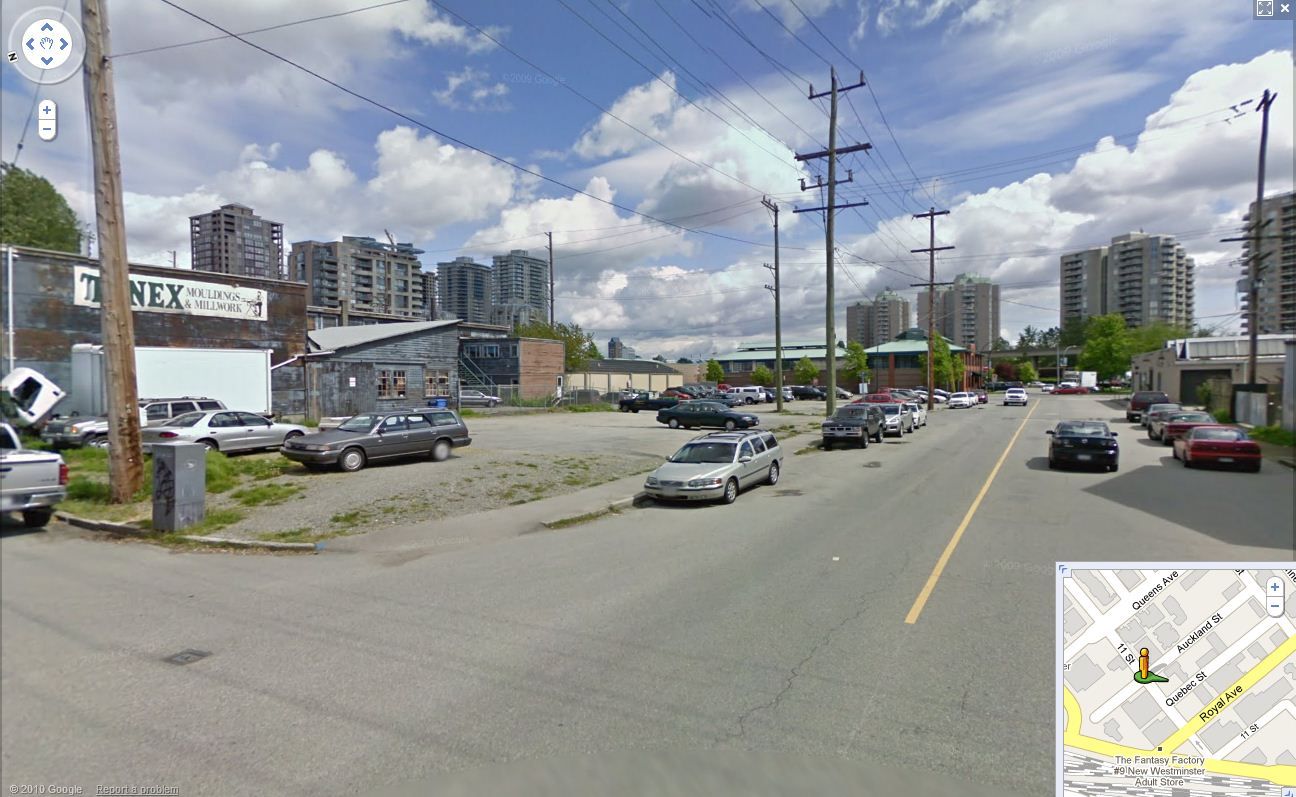 3.11 Mystery Spot
George's Taverna
130-3760 Moncton St., Richmond, BC
http://www.georgestaverna.com/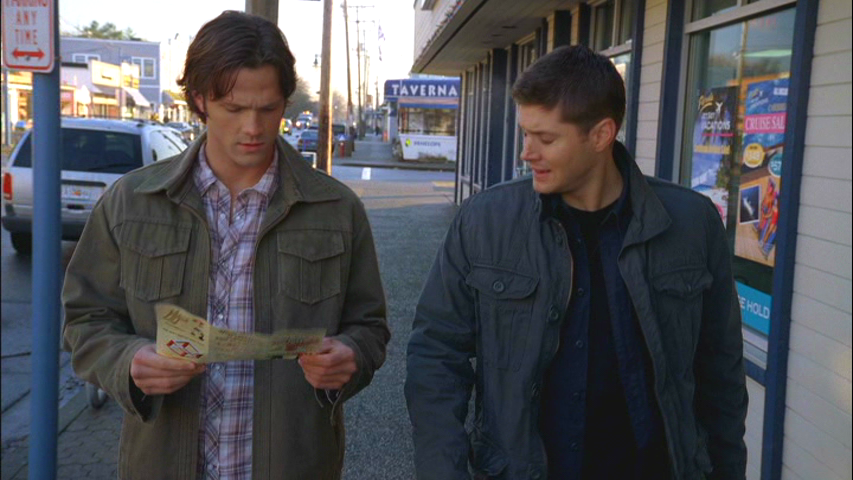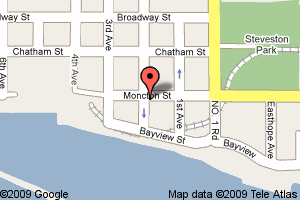 Corner of Moncton St & 2nd Ave, Richmond, BC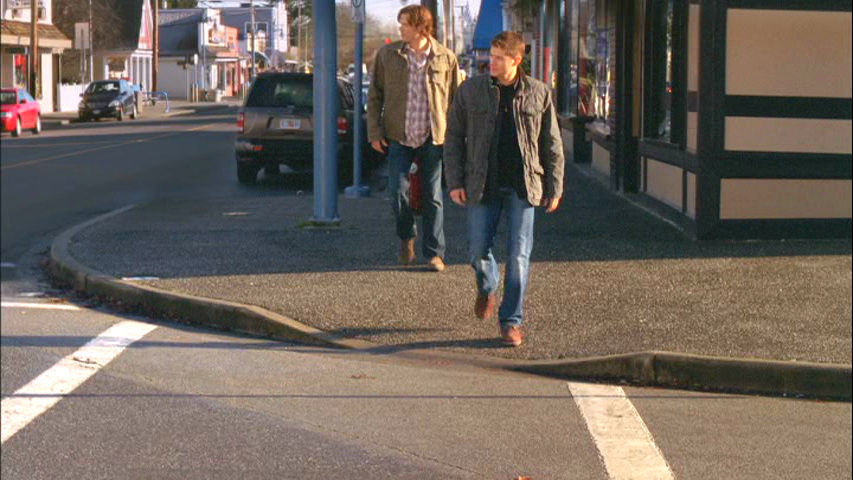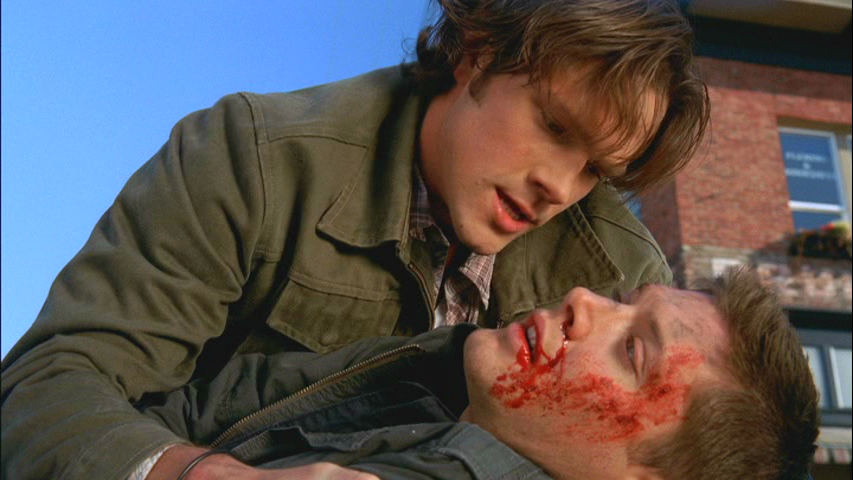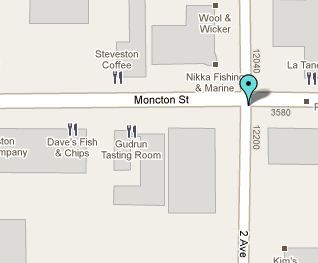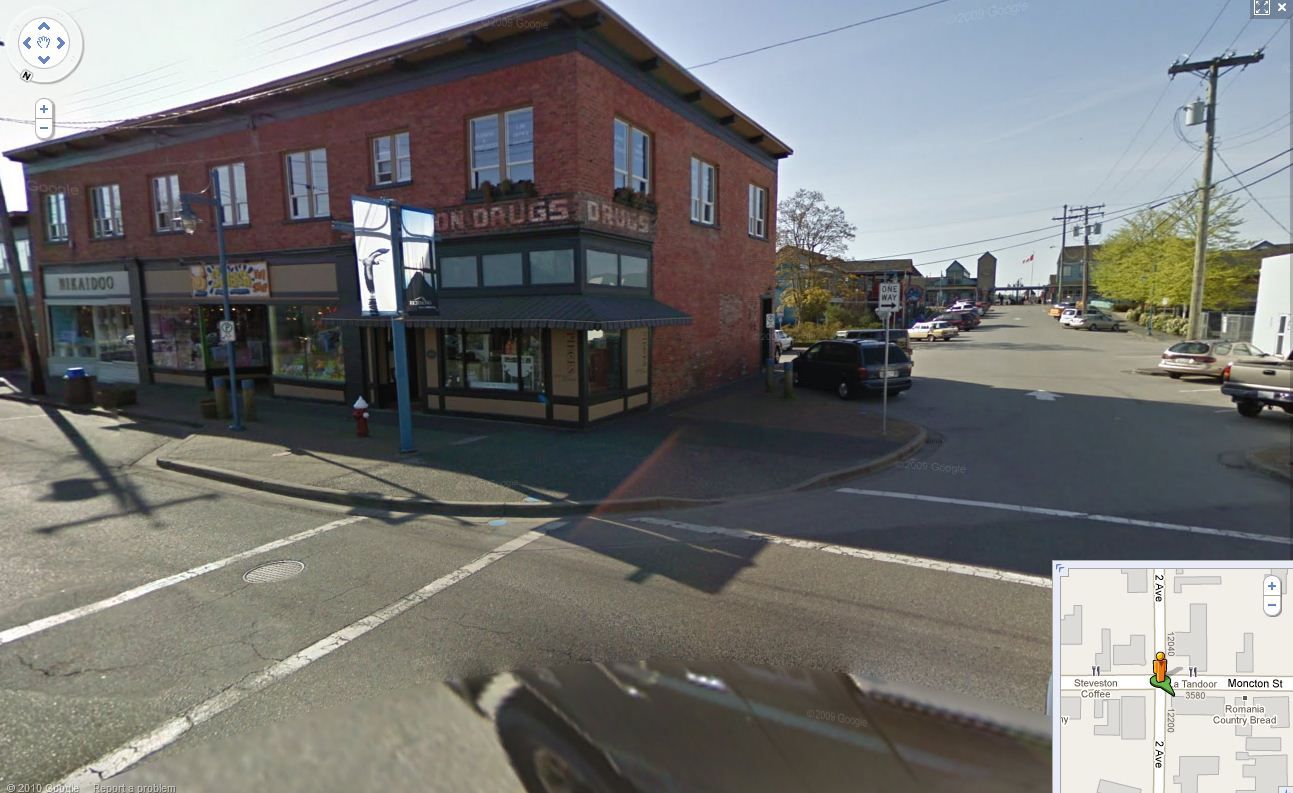 In front of Serenity Boutique
3680 Moncton Street, Steveston, Richmond, B.C. V7E 3A4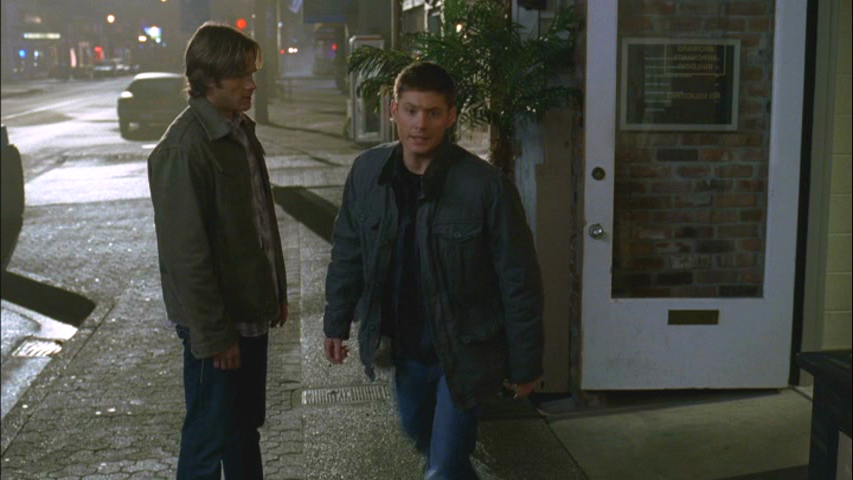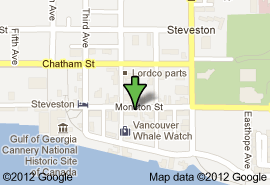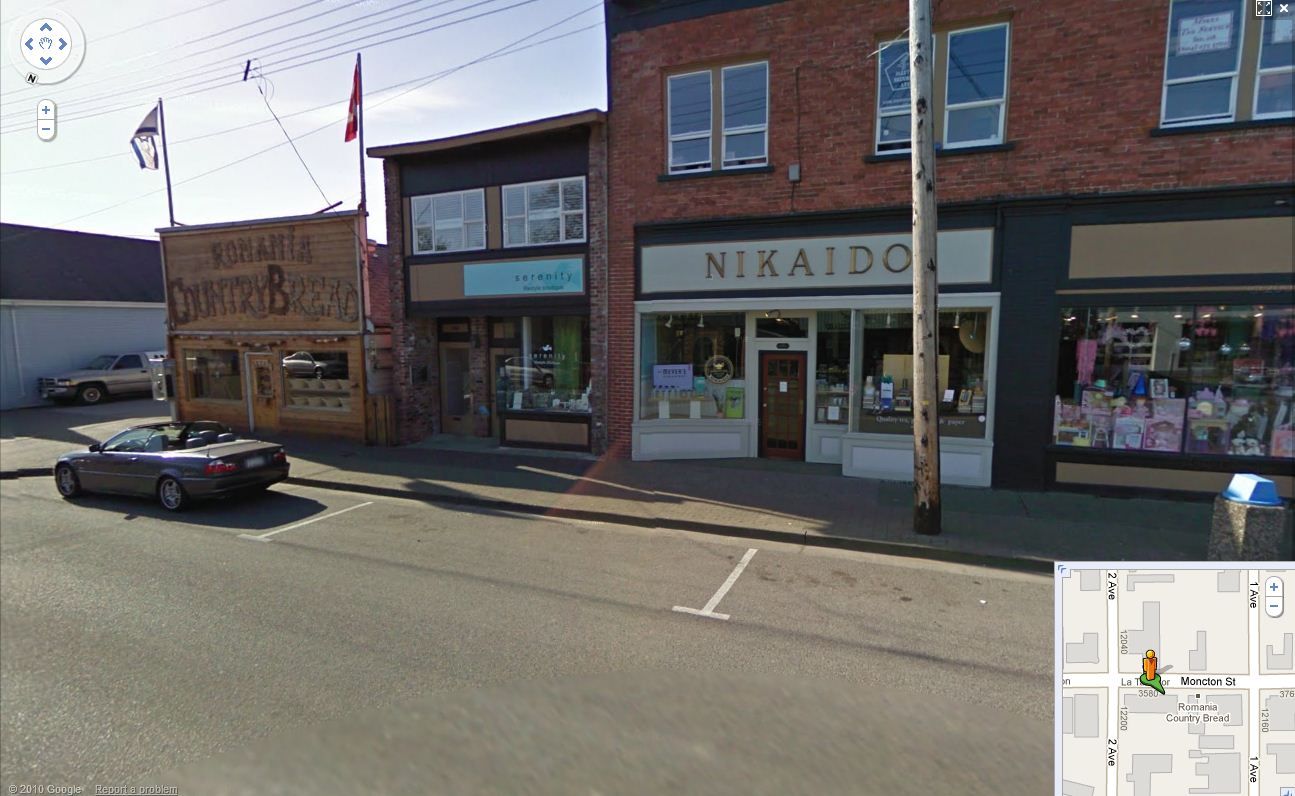 3778 Chatham St, Steveston, Richmond, BC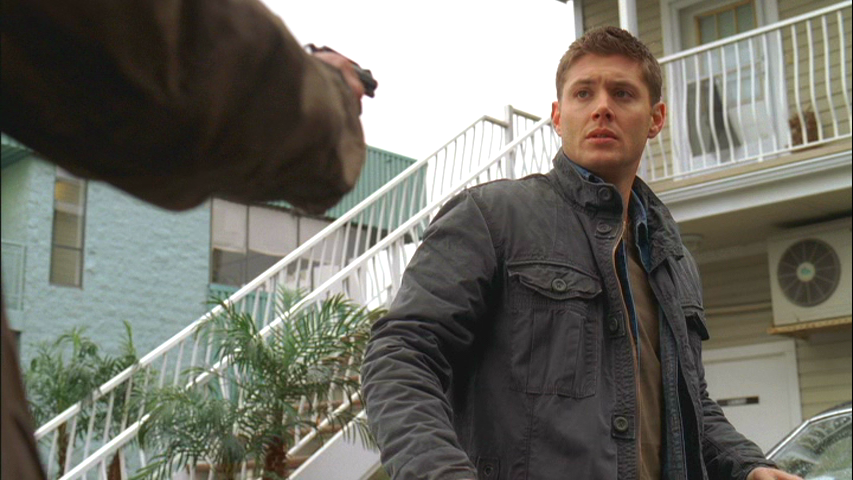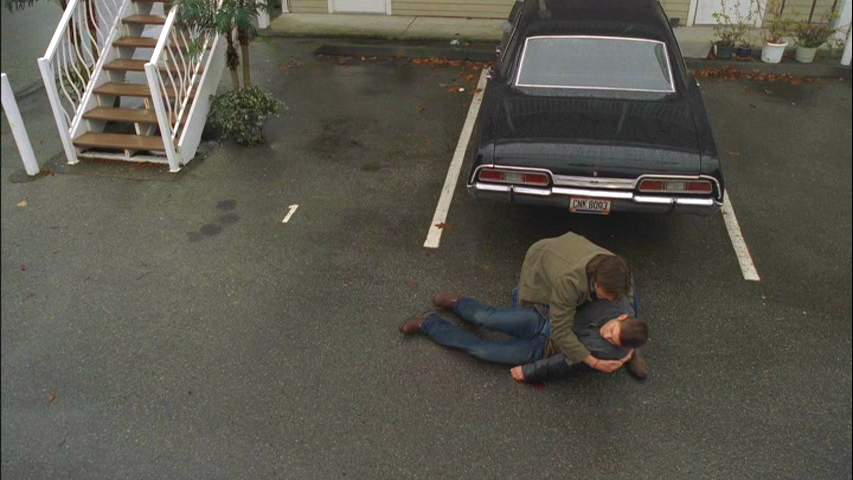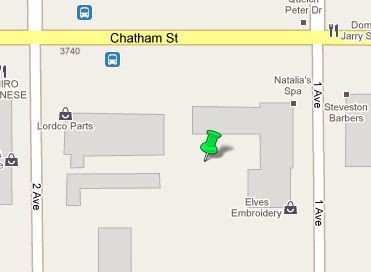 The Buck and Ear Bar & Grill
12111 3rd Ave, Steveston, Richmond, BC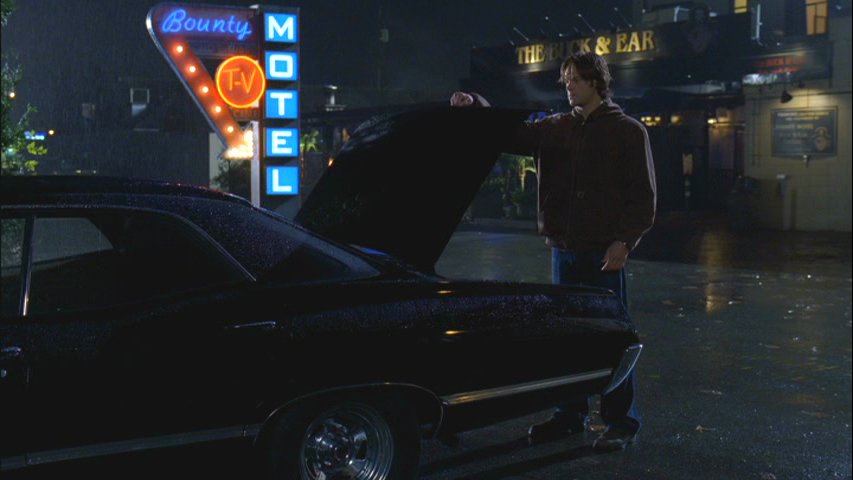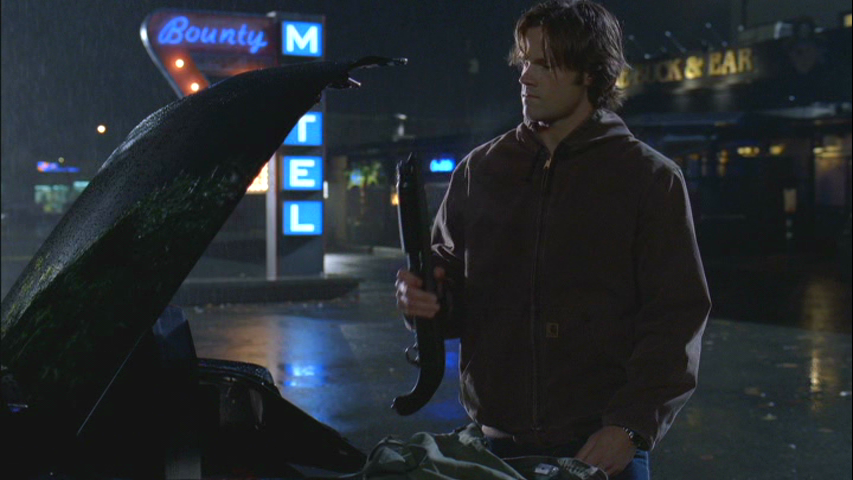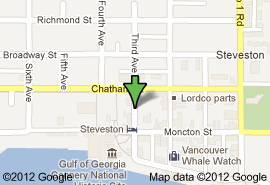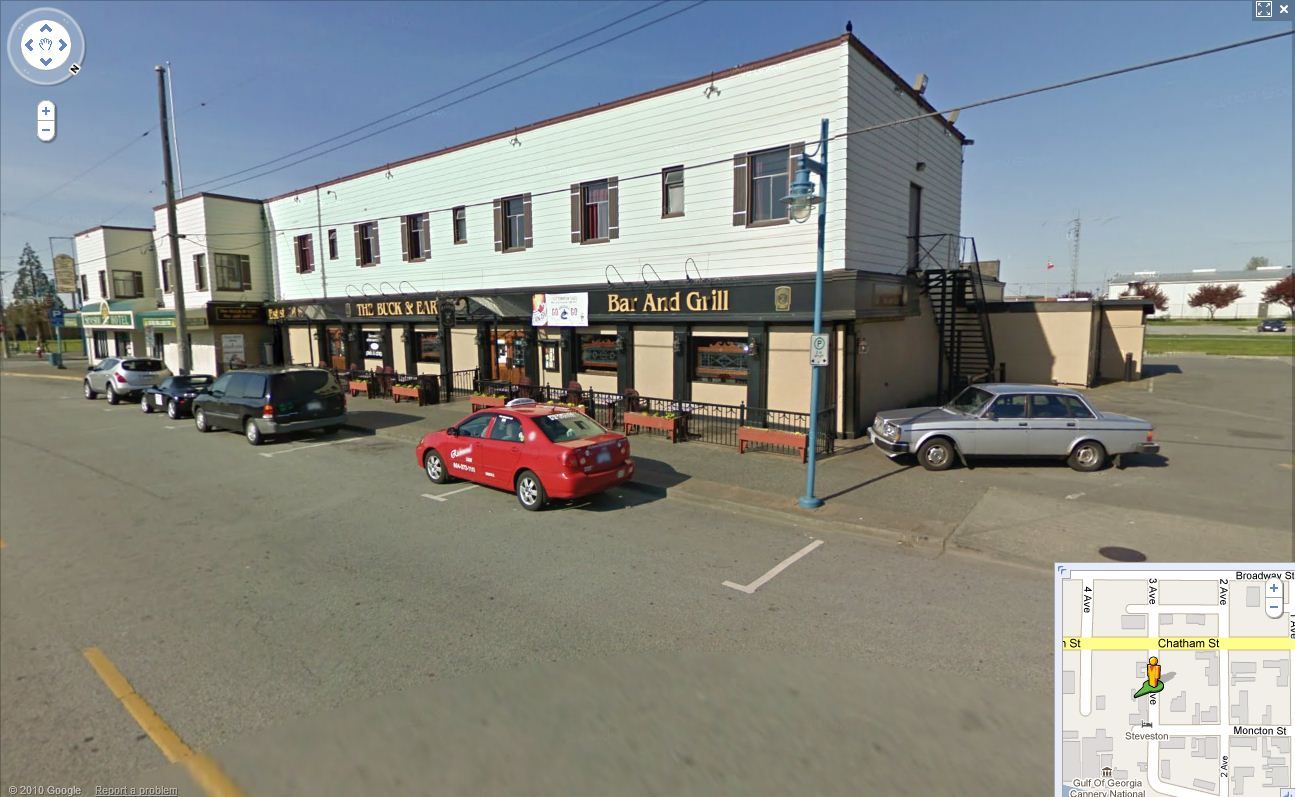 3.12 Jus In Bello
Port Kellis Community Association
18918 88 Ave, Surrey, BC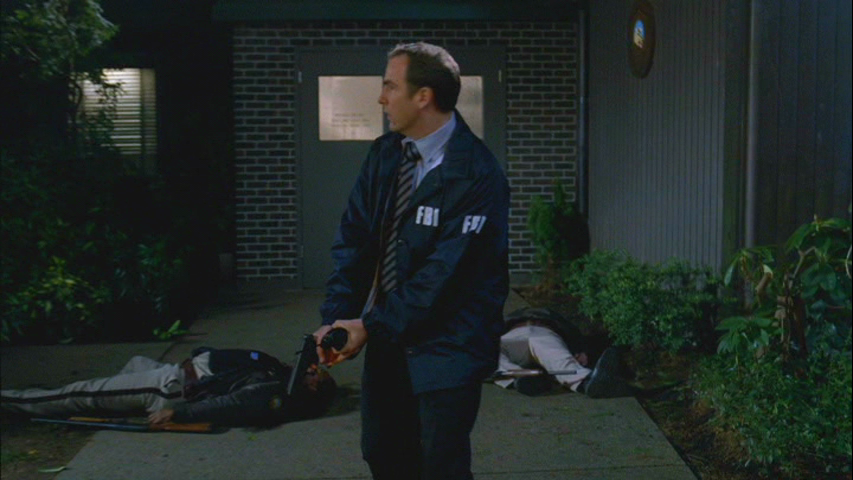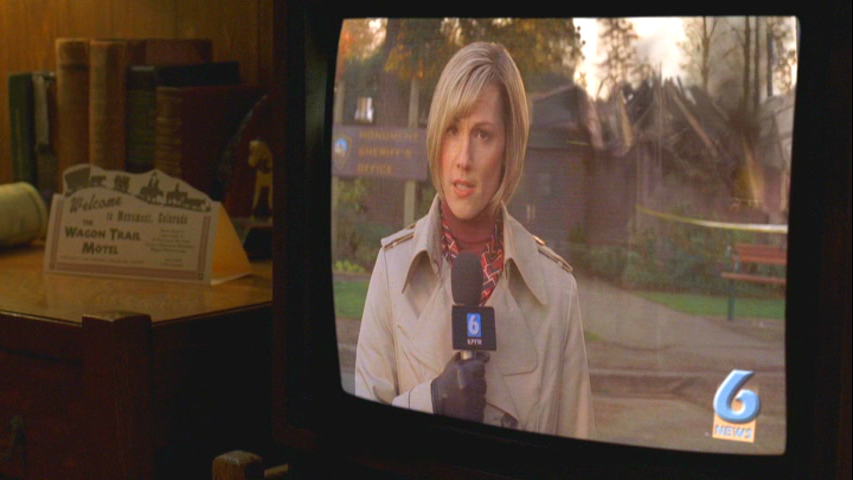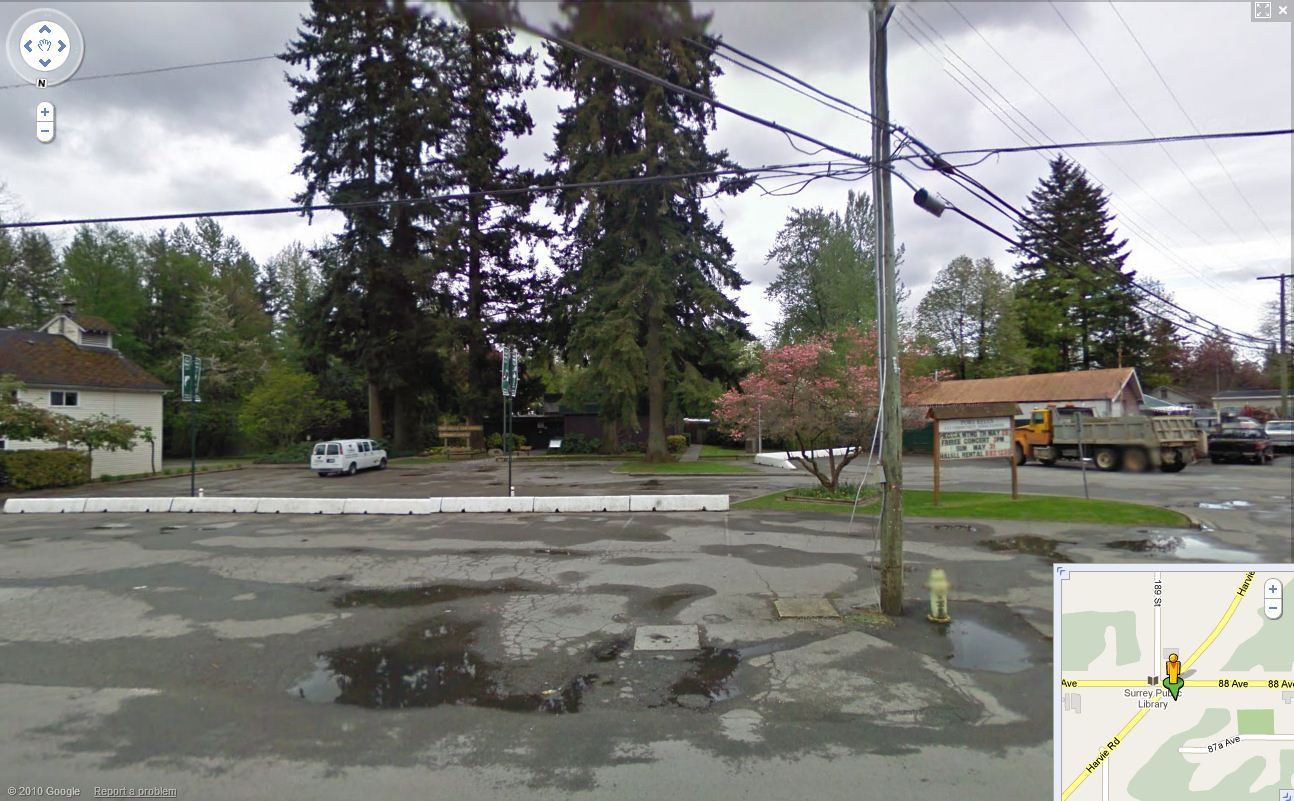 PK Building Supply
8808 Harvie Rd, Surrey, BC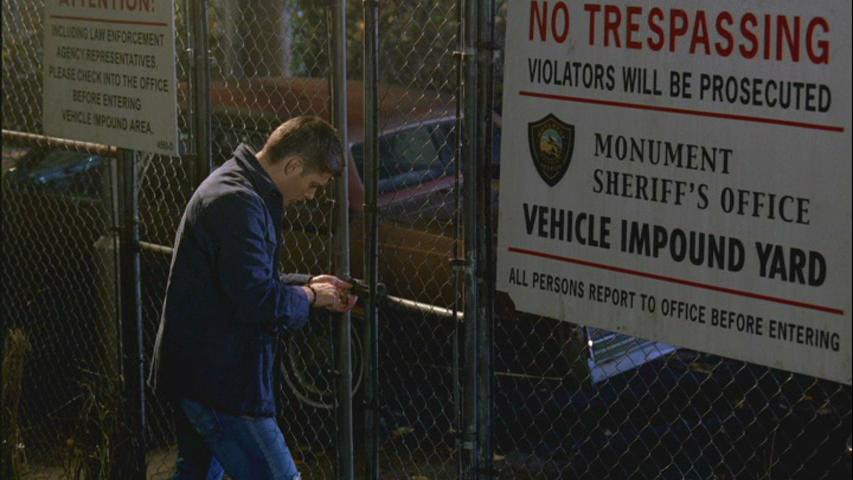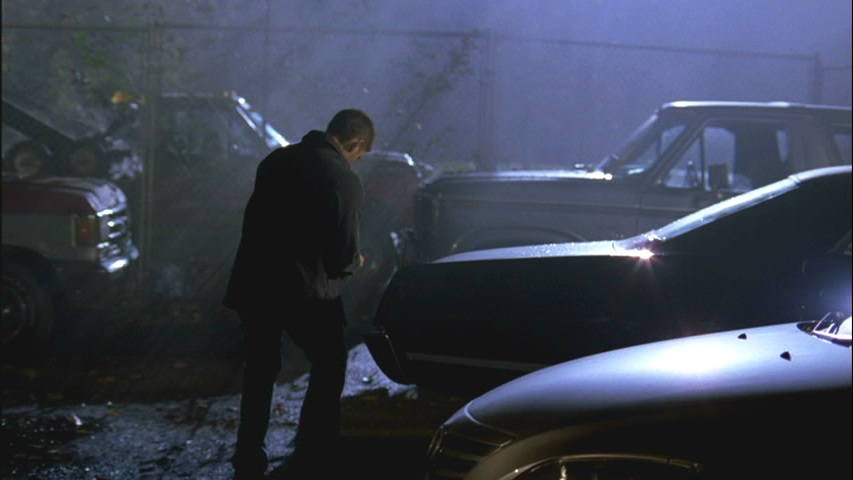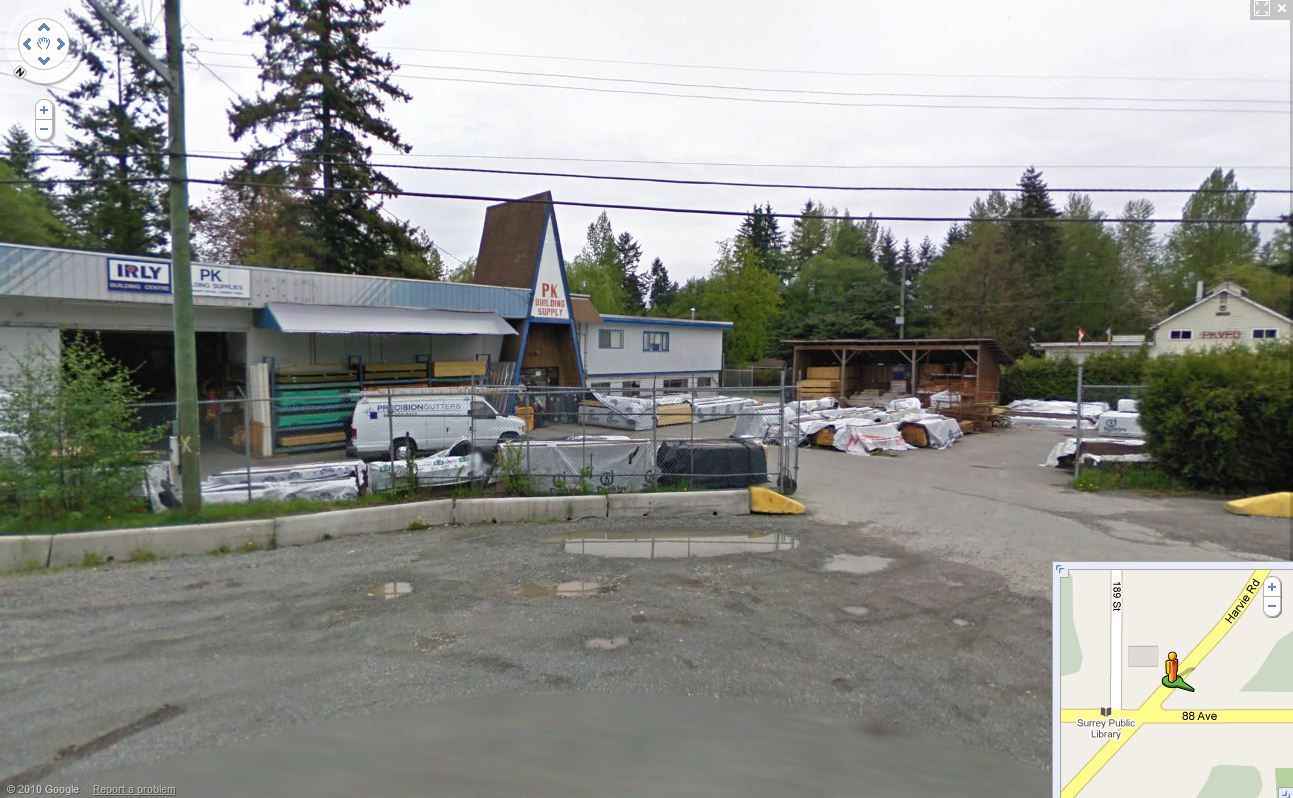 Map of both locations
PK Building is top marker.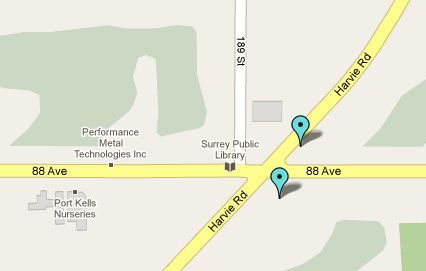 3.13 Ghostfacers
Opening shot house on the left,
Ghostfacer Garage on the right

3.14 Long-Distance Call
School Of Theology UBC
6000 Iona Drive, Vancouver, BC
http://en.wikipedia.org/wiki/Vancouver_School_of_Theology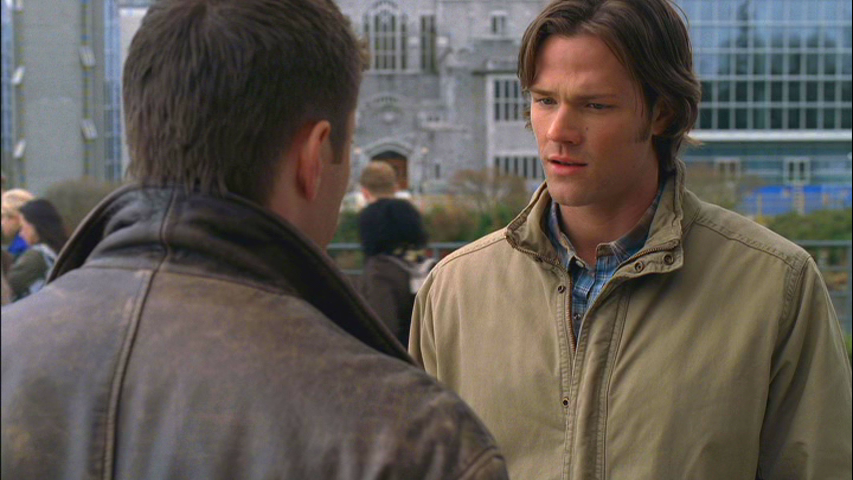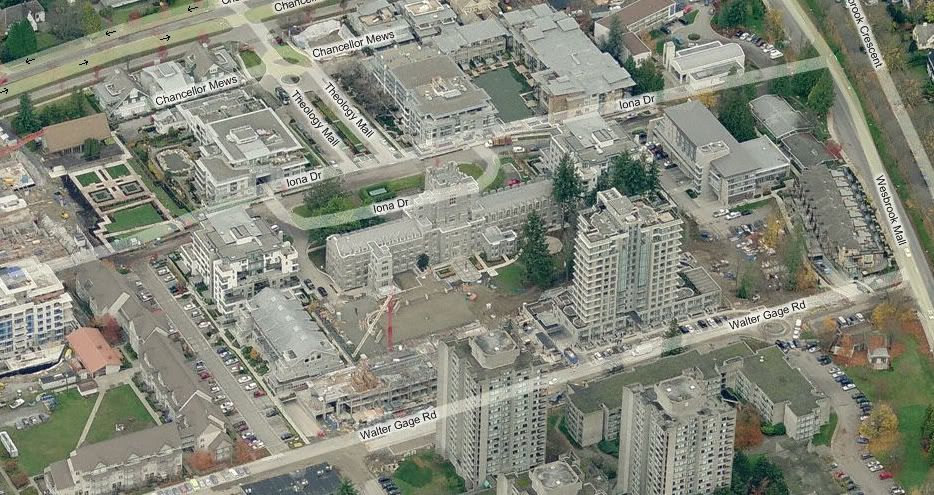 1498 Laurier Ave,
Vancouver, BC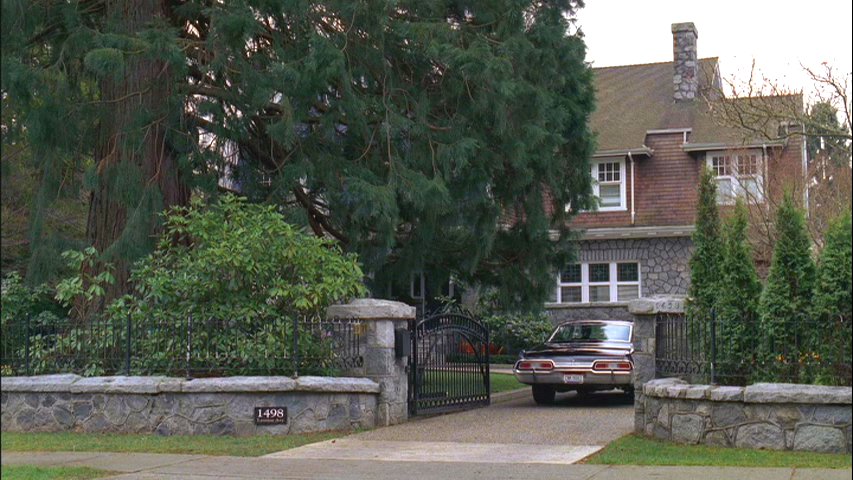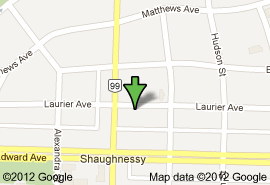 1312 Balfour Ave,
Vancouver, BC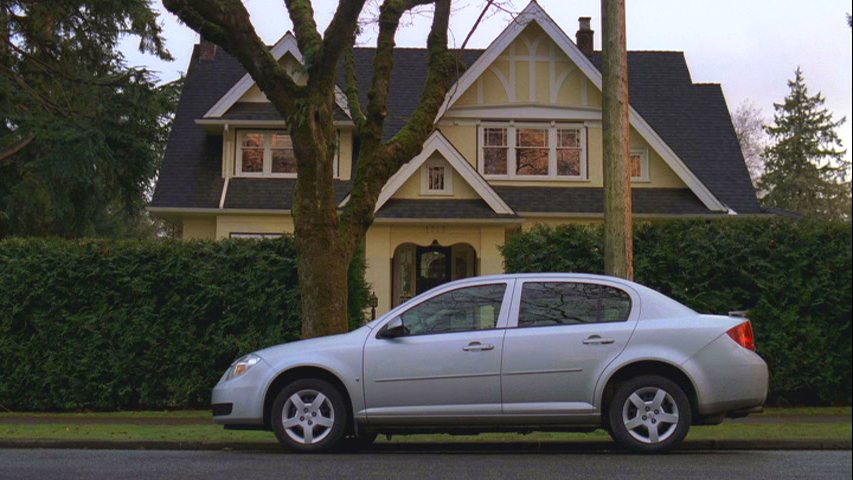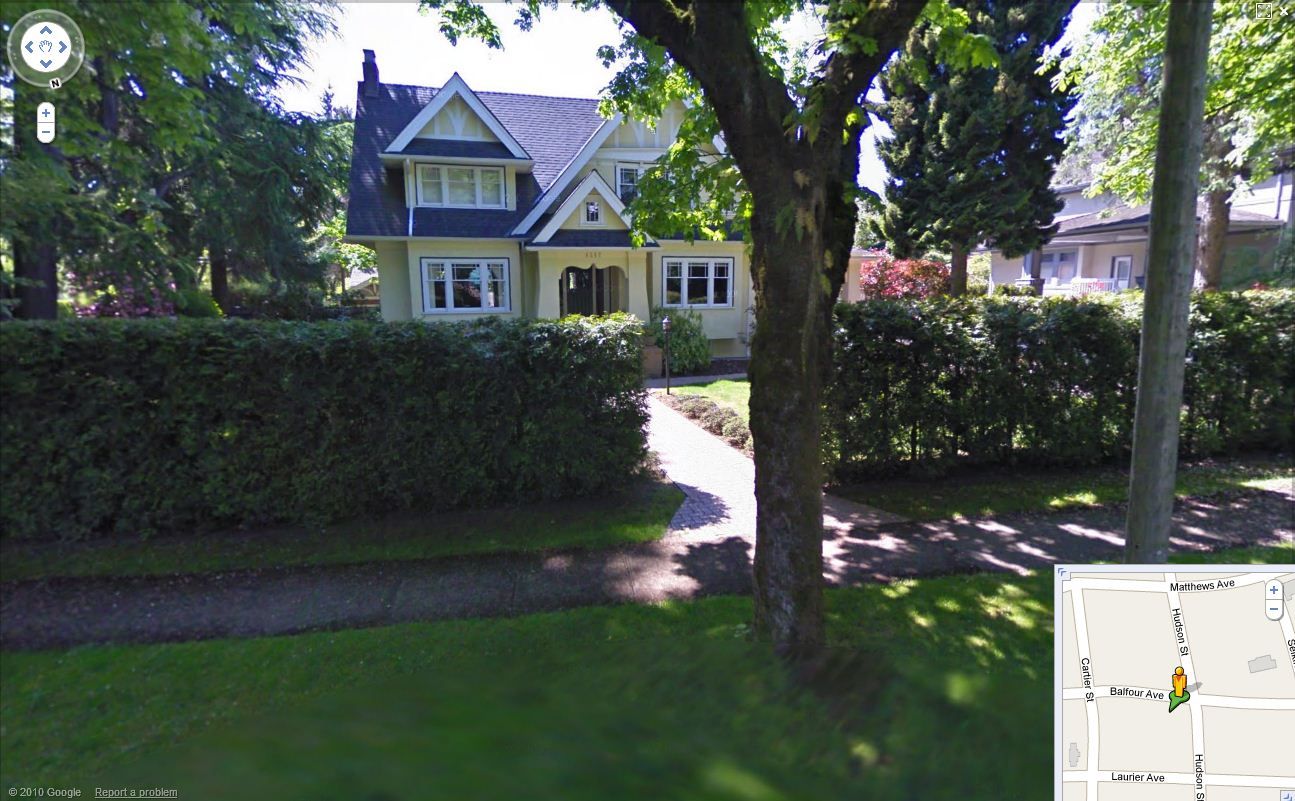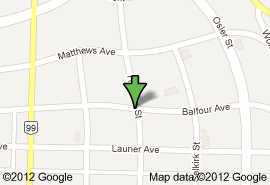 Nygard International
5751 Marine Way Burnaby, BC V5J 0A6, Canada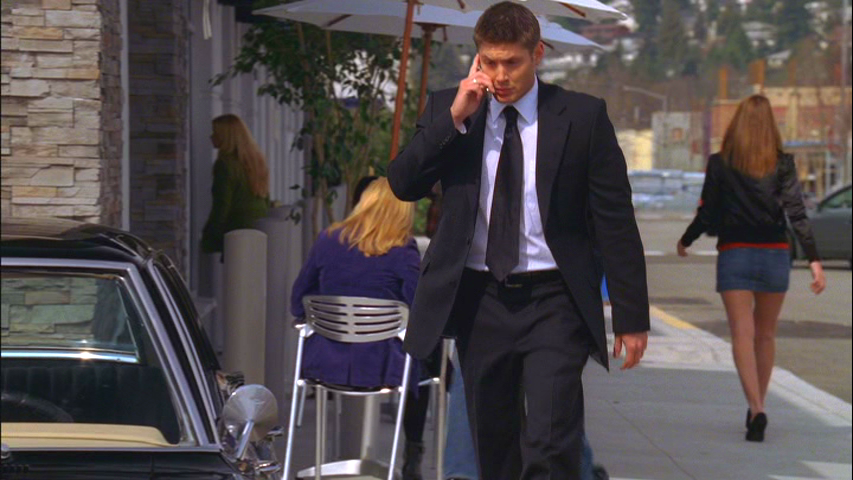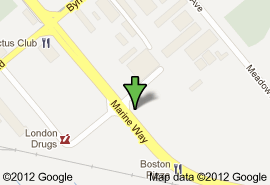 3.15 Time Is On My Side
7700 Riverfront Gate, Burnaby, BC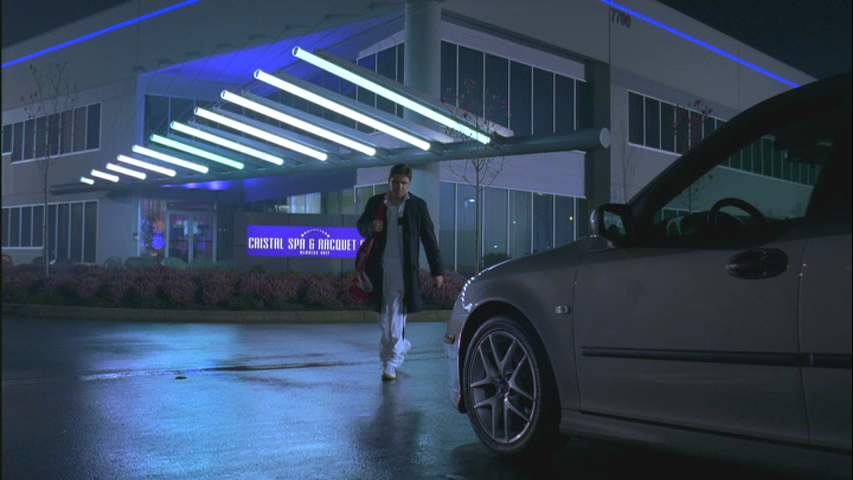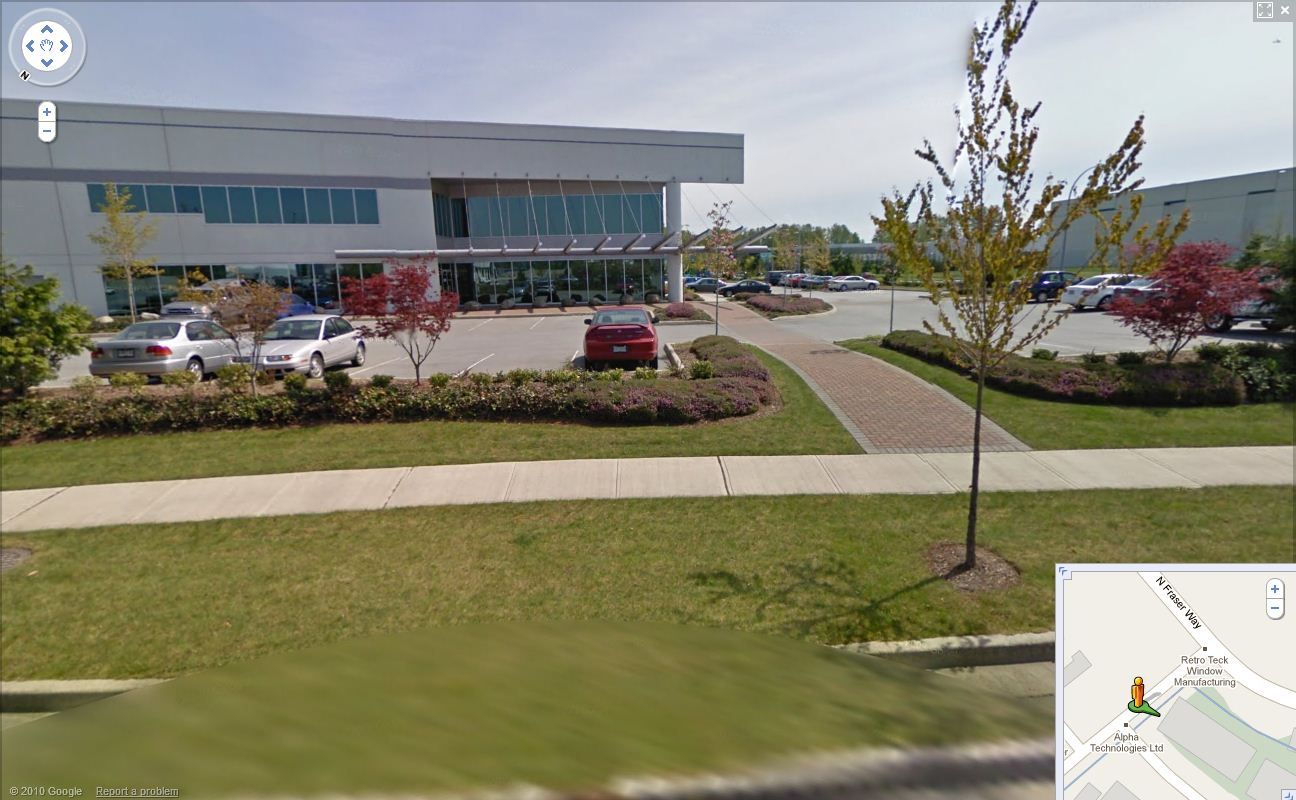 In Burnaby Fraser Foreshore Park
off of Tillicum St. in Burnaby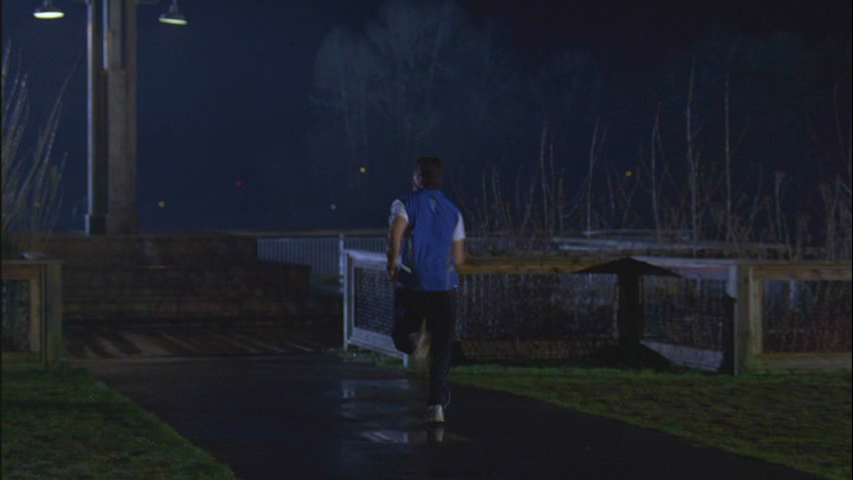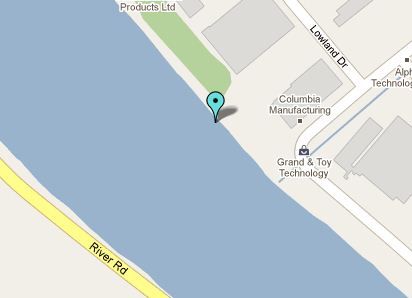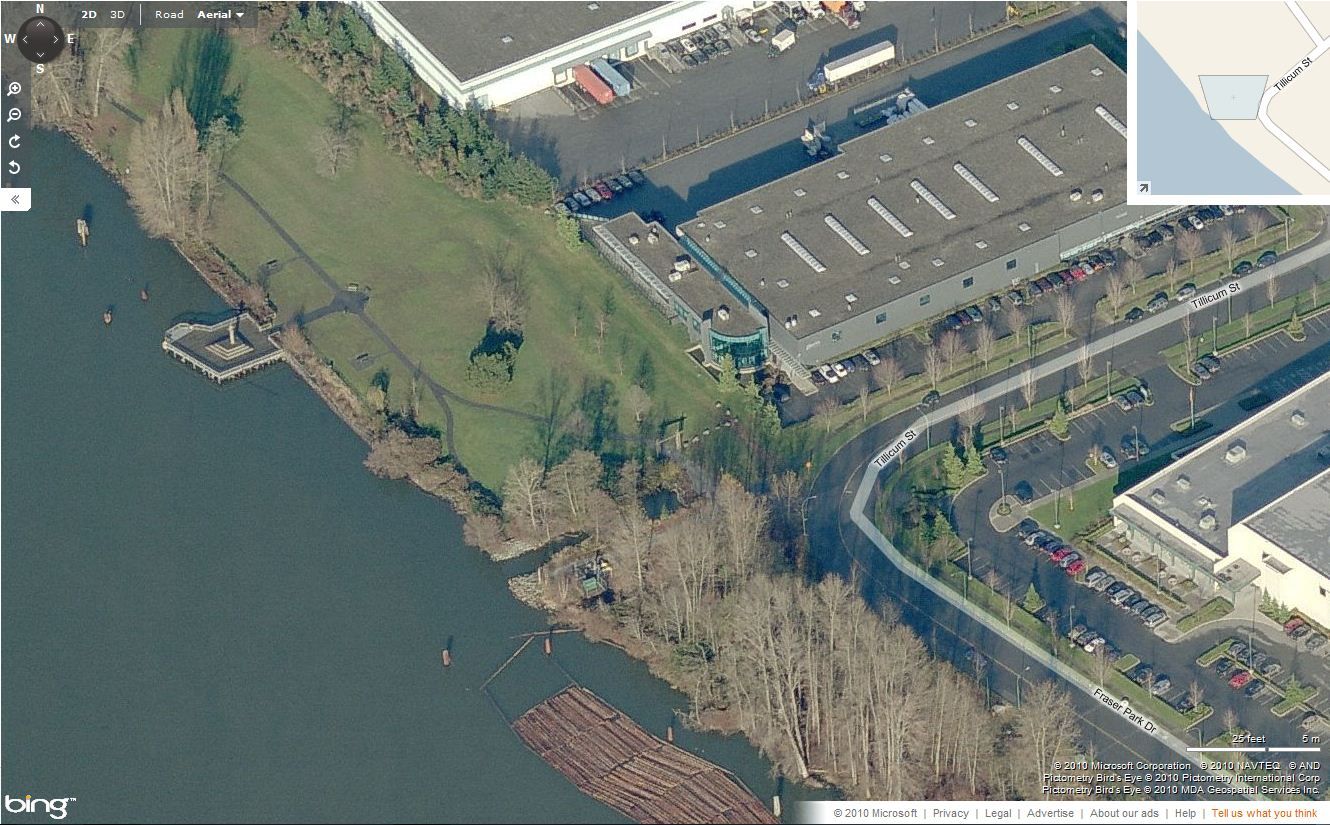 [Rufus Turner's House]
2559 Cambridge St,
Vancouver, BC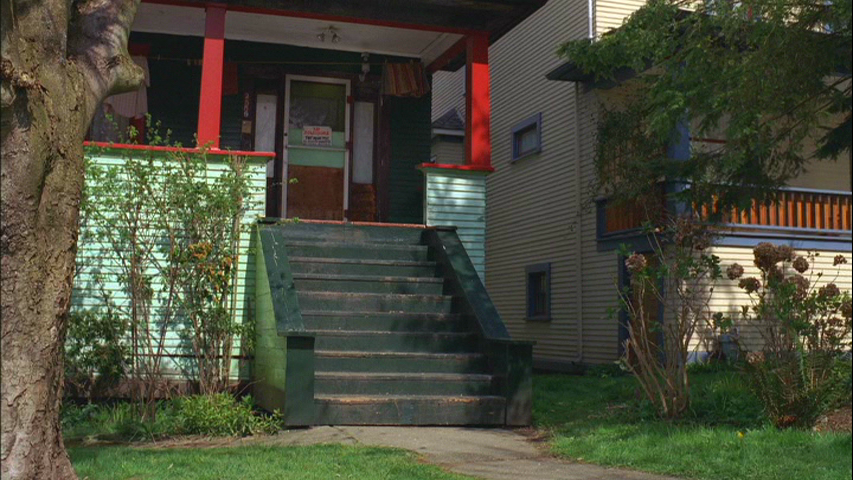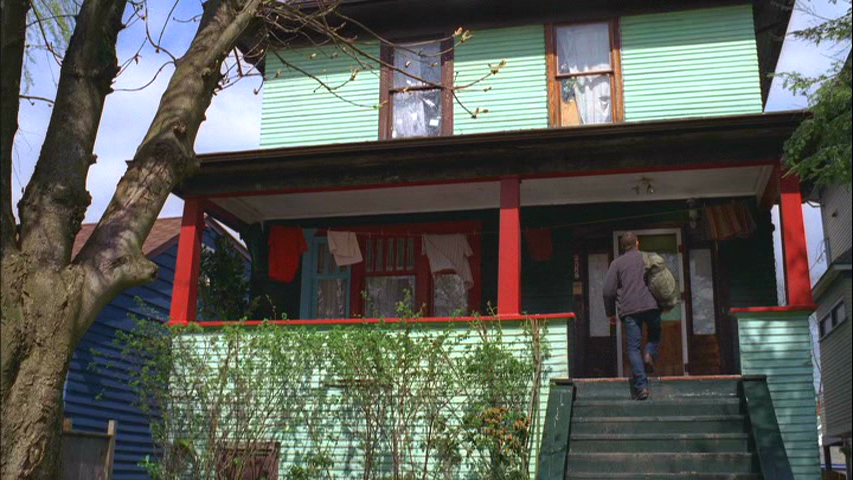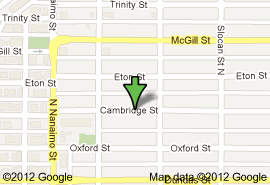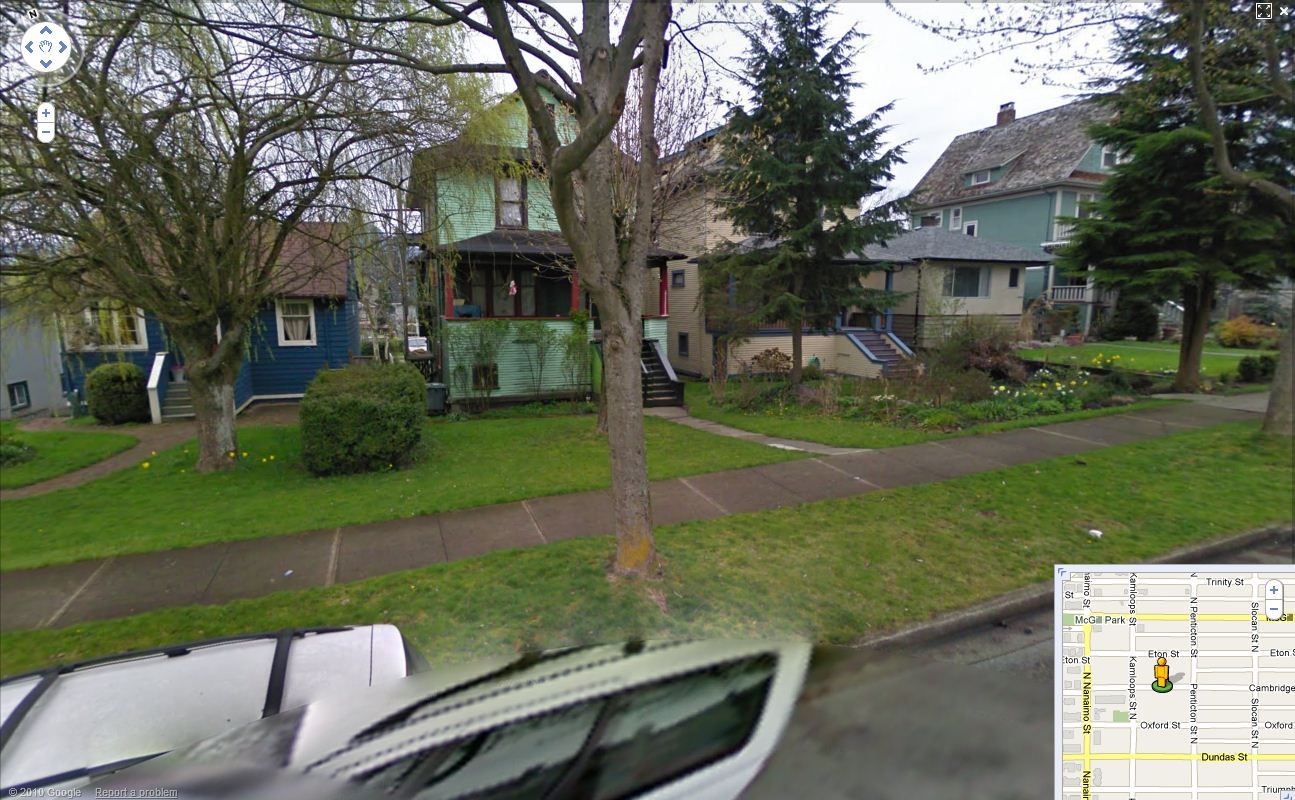 Riverview Mental Hospital (somewhere on the paths, possibly near the Crease Clinic)
2601 Lougheed Highway,
Coquitlam, BC V3C 4J2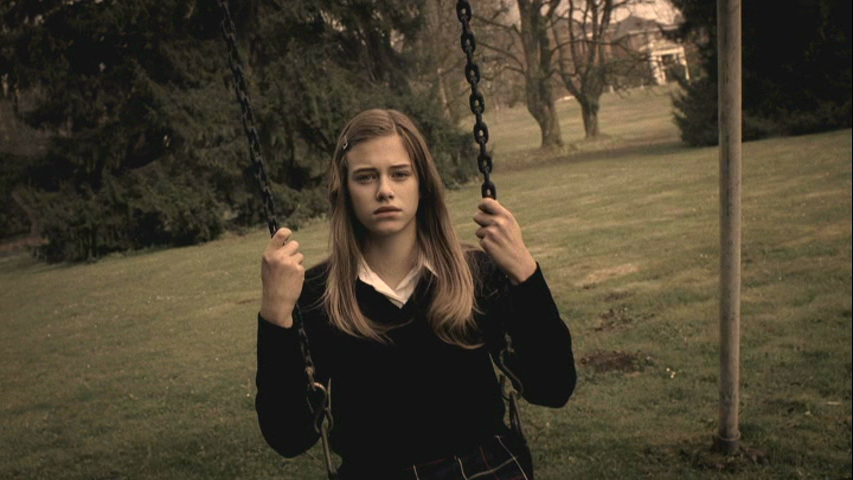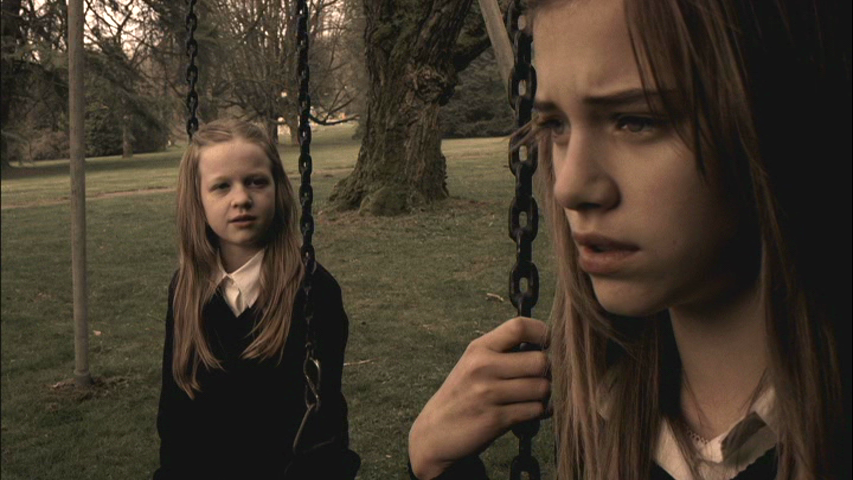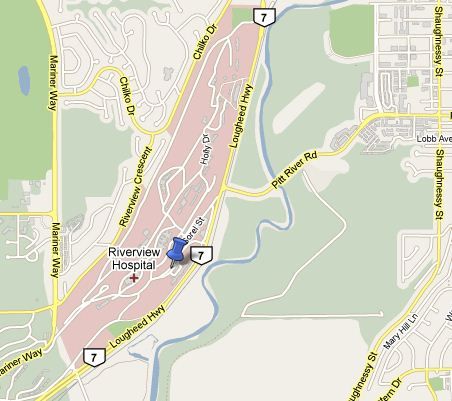 3.16 No Rest For The Wicked